Each year, Bangstyle is thrilled to feature the finalists in each NAHA category. Keep reading to learn more about the artists whose work was selected in the Haircolor category for 2020!
---
Photographer: Paula Tizzard
Makeup Artist: Florencia Taylor
Rossa Jurenas' CHRO*MA Collection beautifully details layering of color for a sublime impact. Her ability to mix and match several shades with expert placement is demonstrated in a way that has us craving more. Below, she tells us about competition work and utilizing artistic collections for various resources. Keep reading to learn more about this stellar artist and this stunning collection.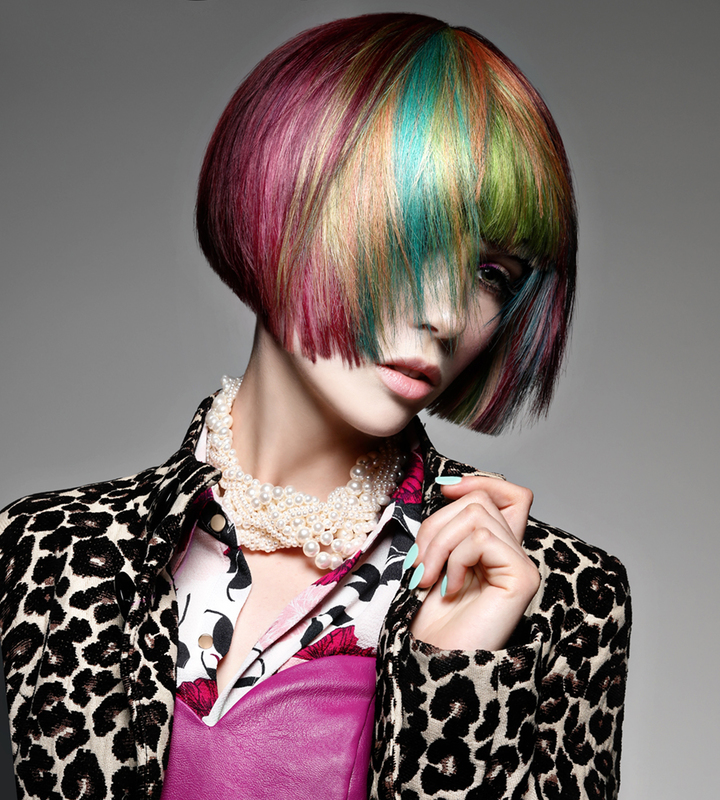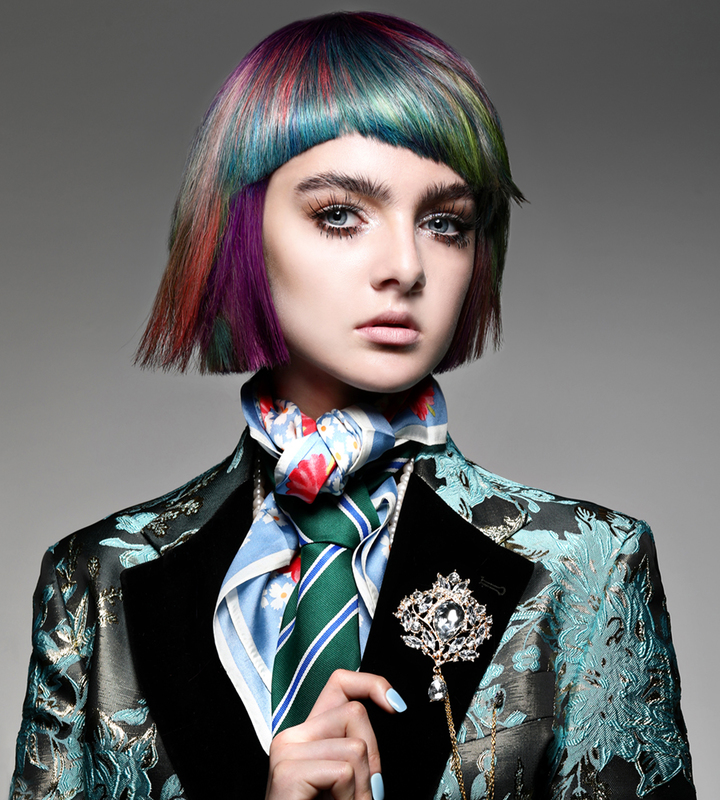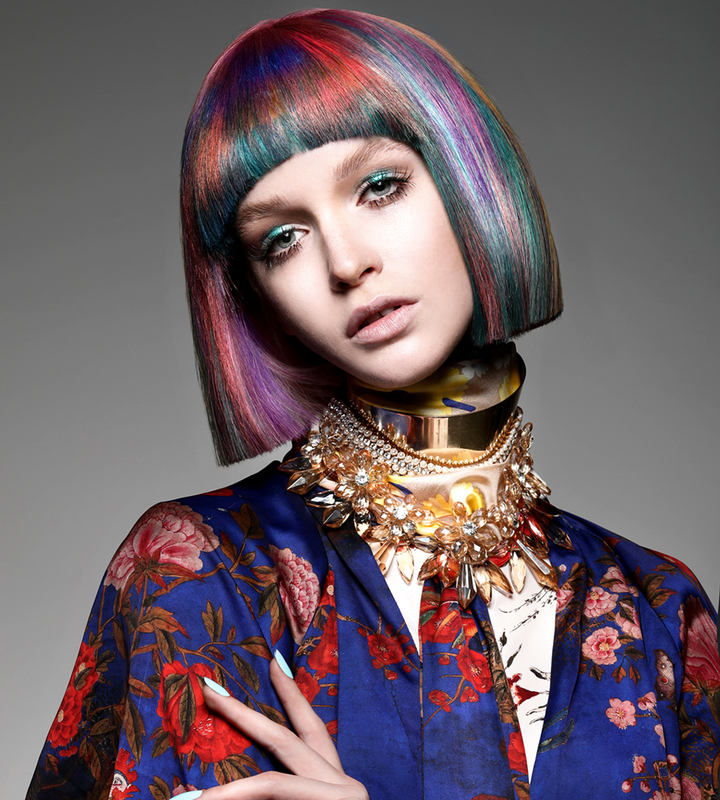 What was the inspiration behind each collection?
This collection, CHRO*MA, was about the beauty of color in the form of layers. Overlapping of color can create many different illusions of light reflections. Seeing how light reflection and color capture and appeal to the human eye. Looking at fashion, like the fashion house of Gucci where there is the concept of overlapping layers, accessories, and fabrics to create an illusion of depth, brightness and to finalize a creative mix-matched trend.
Tell us more about you as an artist and how your work has changed over the years.
Throughout the years my work has changed, due to the fact I want to push myself; to explore multiple color combinations, styles and techniques. When designing each collection, I decide about a color technique that I can educate and use in further classes or events. To me, I think this makes a collection complete. Firstly, for a beautiful collection to enter in a competition, to focus on a publication and finally to use as an education piece.
What did you learn about yourself by creating the collection?
LOL ~ The truth about how I feel about myself … I am a perfectionist, hard on myself, never happy with my work and that I need to elevate myself. I always feel like I can do better of push my creativity further! The positive to this, it challenges myself and to never give up!
What was your biggest focus with each color?
In the Collection called CHRO*MA it truly was about layering different colors, tones on top of each other. This process did take time and patience. Planning and executing where two different challenges. The first step was to plan; this was the easiest part. Once I figured out my overall look I started o design the haircuts, style and of course the color. The second step – the execution – this was the challenge. How do I layer colors, keep it clean and to the point to how far can I push the color without it changing into a color palette that went wrong. The technique started with the application of my first color, rinse, blow-dry and then add my next layer and repeat; until I am happy with the end results
What products/tools did you utilize?
Color & Styling products that were used was Schwarzkopf Professional.
How did you work with your team to create the complete look?
Working with a team that you trust is the most important part of creating a collection. The more shoots that I create, the more I give creative freedom to the team. For example ~ I give an idea or storyboard to the fashion stylist, this will consist and what the overall conception will look like. I then give focus on my specialty – hair. After this I ask their thought and tell them to do what they think will look amazing and fashionable. This goes for the entire team. I am the only hairstylist with one assistant on set but I work with the photographer, makeup artist, fashion stylist and let them tell me what their thoughts are and how they would like to put their twist on the look. That being said; I still have the direction, but it allows everyone to show their creative self. In addition that is their profession – let them shine through!
What was your favorite part of the shoot?
Favorite Part of CHRO*MA shoot when everyone was on top of it. The energy was dynamic and thrilling! I love when the energy mixes well together; Now that is when you start to see great results!
What are you looking forward to most about NAHA 2019?!
Many things ~ seeing other hairdressers, the creative energy flowing throughout the building, to being in an environment where every hairstylist is showcasing their talent and what makes them tick! Pretty amazing when you think about it ~ #creativitytoitsfullest!