Each year, Bangstyle is thrilled to feature the finalists in each NAHA category. Keep reading to learn more about the artists whose work was selected in the Hairstylist of the Year category for 2020!
---
Photographer: Andrew O'Toole
Makeup Artist: Kylie O'Toole
Silas Tsang's collection is undoubtably stunning both as individual images and together as a series. Viewing each image you feel inexplicably drawn to the shading, the textures, and the shapes.They are a twist on modern styles seen through an artistic lens that help bridge the gap between fantasy and reality. Keep reading to learn more about Silas and his NAHA collection and what products he used to get the looks!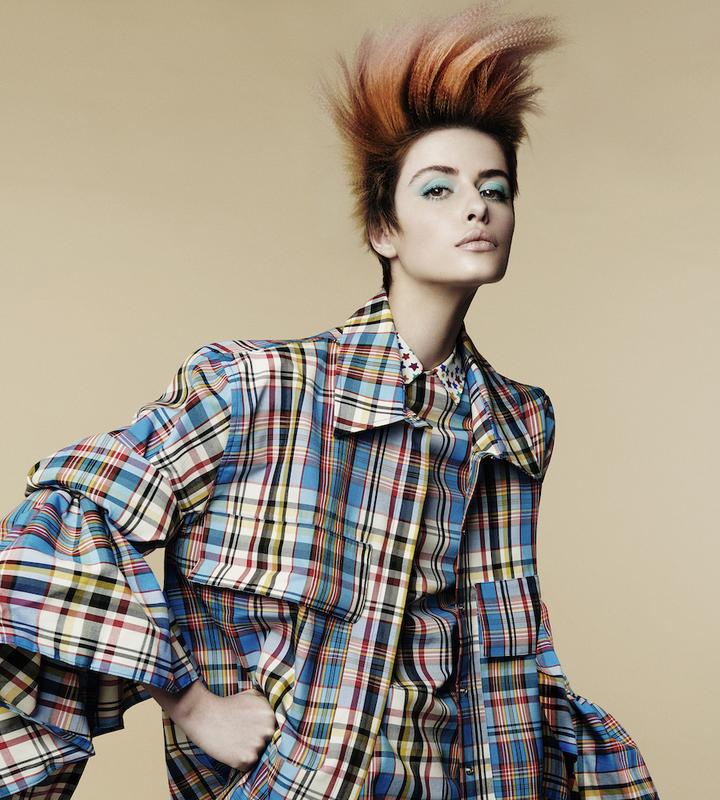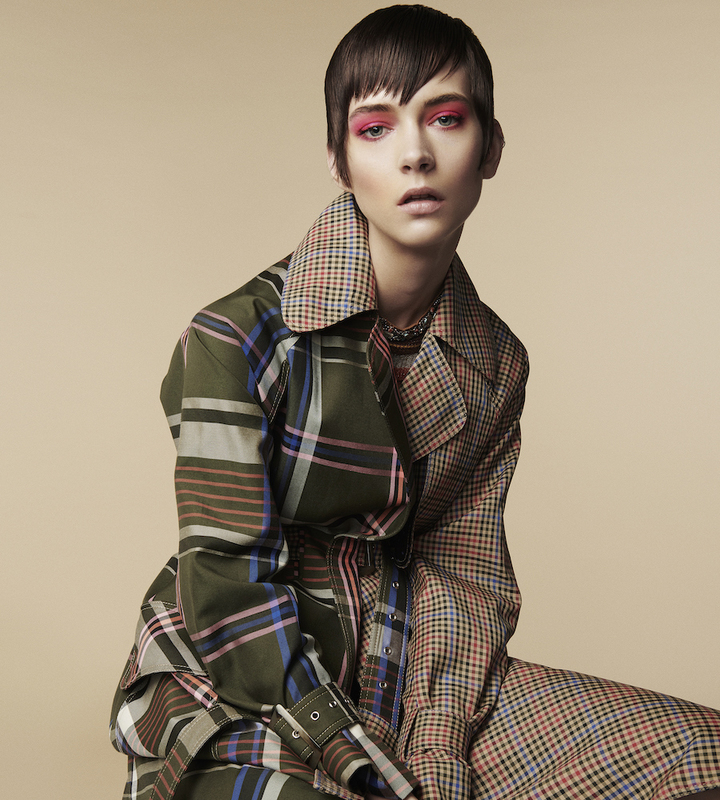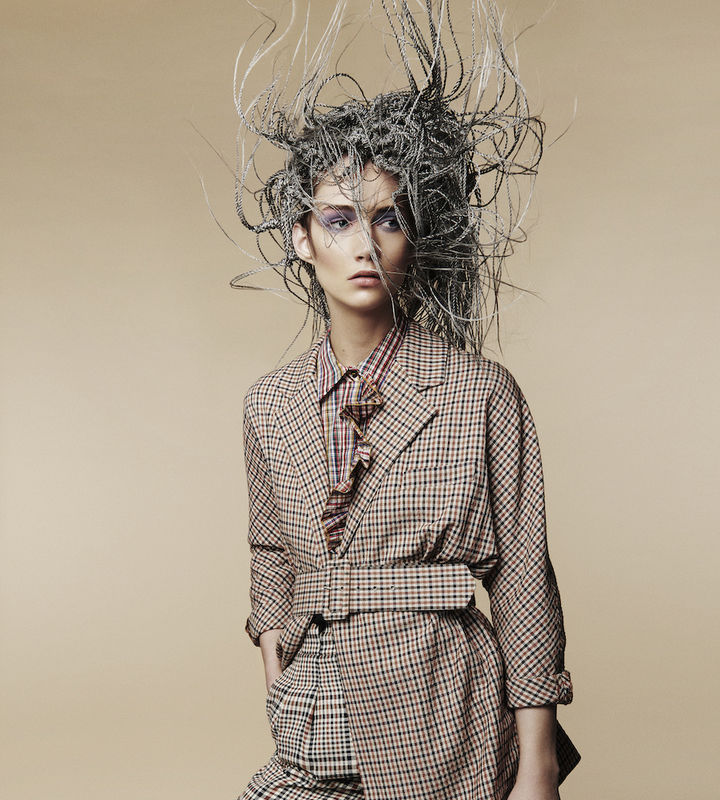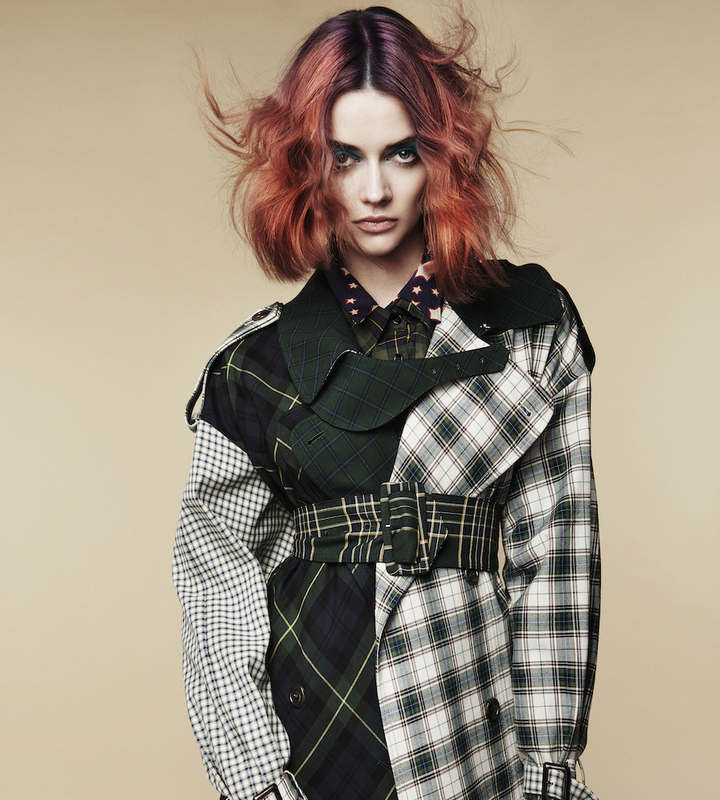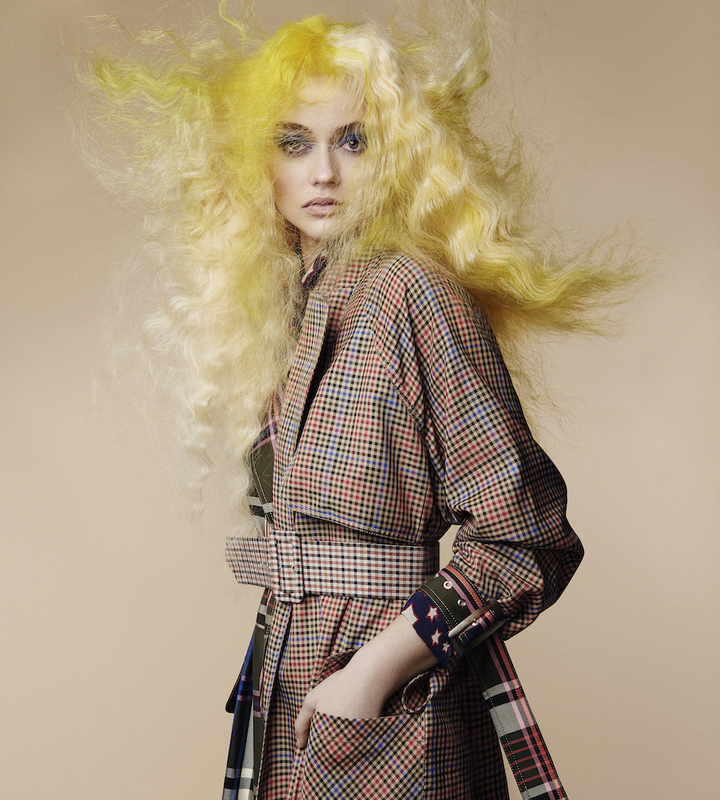 What was the inspiration behind your collection?
My inspiration behind this collection was different animators, such as Tim Burton. I love the animator's ability to personalize such eclectic characters with unique features. I tried to draw the creativity and imagination from an animator's perspective by editorializing typically unconventional hair.
Tell us more about you as an artist and how your work has changed over the years.
I have always found myself as an artist who looks for inspiration wherever I can, for example looking through magazines and traveling. I think it's important to attend different hair shows and learn from educators around the world to apply new techniques. As I have created more and more collections, I feel that every time I learn something new. I have a better sense of thinking or something innovative and unique that I can add to my collections. Making the audience wonder how I created that look.
What did you learn about yourself through creating the collection?
I learned that you always have to have a plan, and also have many other backup plans.
What was your biggest focus with each style?
My biggest focus with each style was thinking about how it coalesces within the collection and also as an individual photo. I wanted each photo to be powerful enough to stand alone, but also be interesting when put into a collection.
What products/tools did you utilize?
All colouring was done by using L'Oreal Professionel. For styling I used Shu Uemura: Ample Angora, Essence Absolue protective oil, Wonder Worker, Blowdry Beautlier, Volume Maker, and Sheer Lacquer. And for tools: a blowdryer, different sized curling irons, and a crimping iron.
How much prep time went into each piece?
Between a few hours to several days for the color, haircut, crimping, roller set & curling iron.
What was your favorite part about the shoot?
My favourite part about each shoot is the opportunity to push myself and think on my feet. I found that with every photoshoot I can see how far I've come from the previous one.
What are you looking forward to most about NAHA 2020?!
I'm looking most forward to meet and catch up with old and new colleagues at NAHA 2020. It's always such an amazing opportunity to network and be surrounded by like-minded professionals.
---
Photographer: Natasha Gerschon
Makeup Artist: Melanie Whitmore
Combining juxtaposition, Morgan Roy crafted a collection that delights the eyes and leaves the audience begging for more. The soft shades, mixed with a gentle texture and structured lines create interest in their intricacy. Keep reading to learn more about this fabulous collection and see it in its entirety.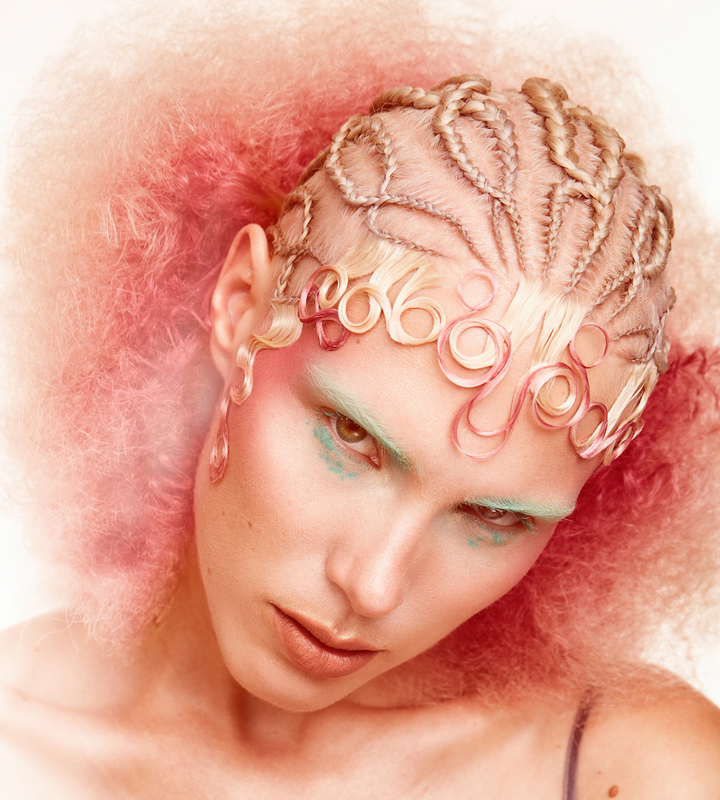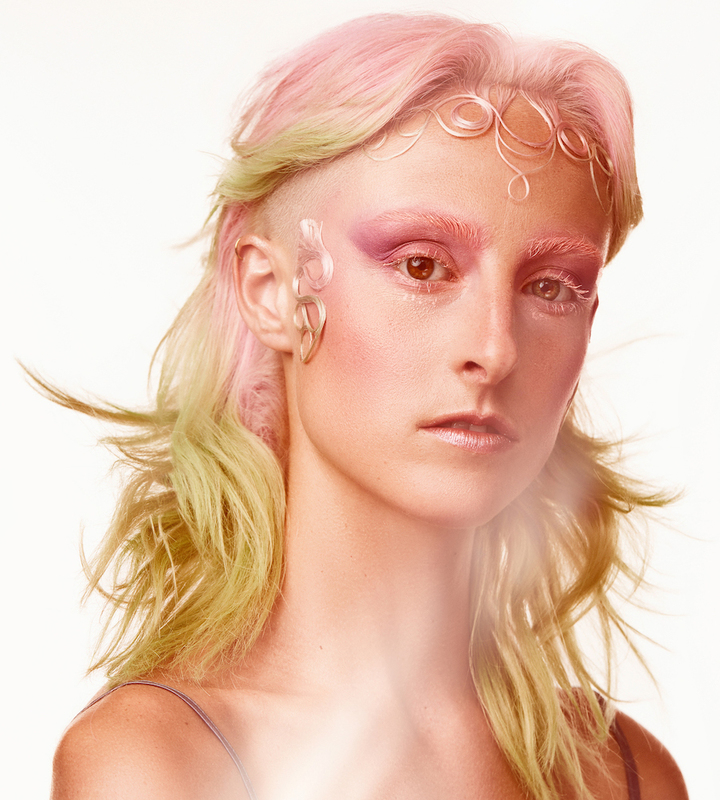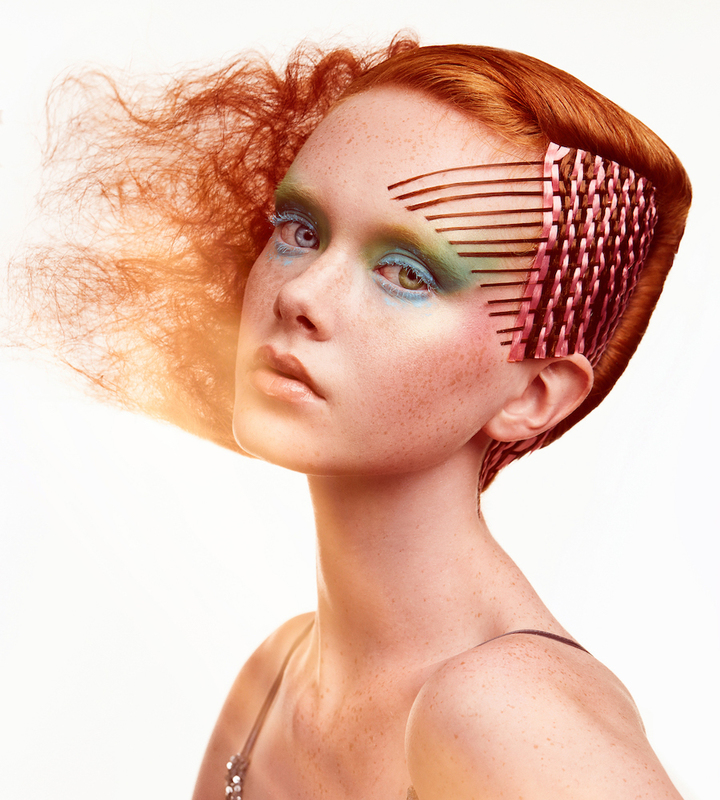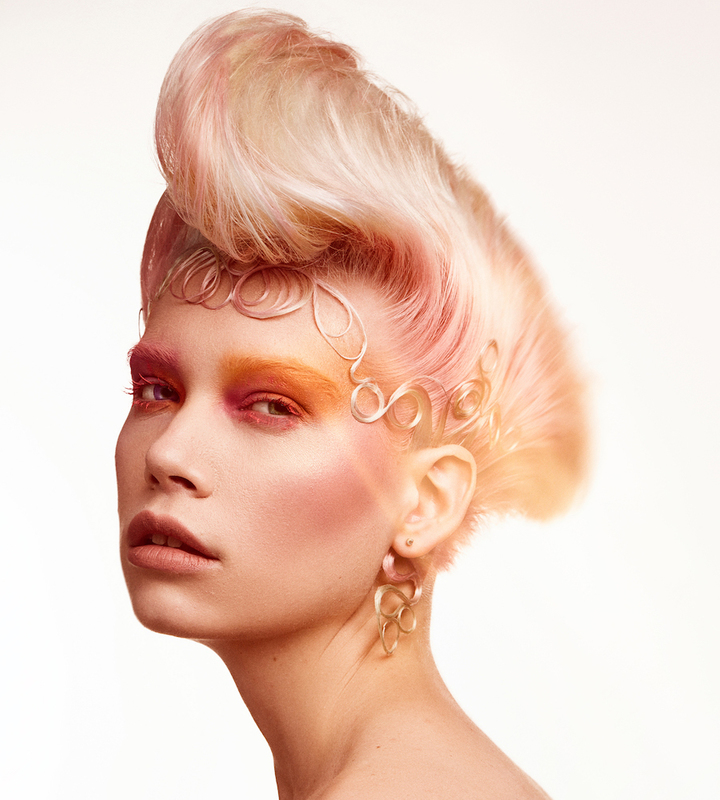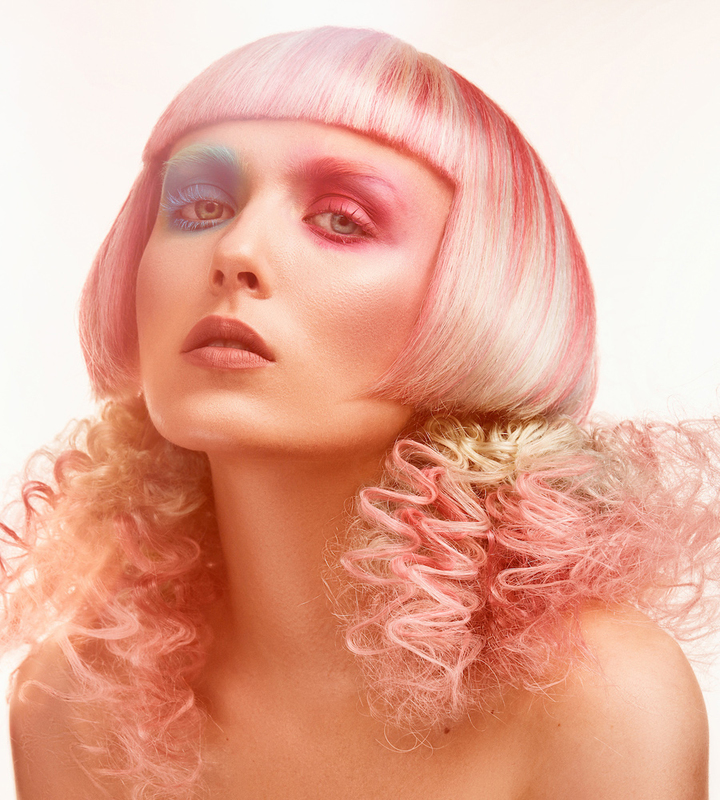 What was the inspiration behind your collection?
My inspiration for this collection came from the idea of competing forces. Experimenting with form and structure versus softness and chaos, then merging the two with the combination of hair colouring, cutting, and dressing.
Tell us more about you as an artist and how your work has changed over the years.
I got my start at the age of 16 in Winnipeg, Manitoba in a hairdressing program. My early education was all about wet sets, perm wraps, and roller sets, which is what set my foundations for styling. I first picked up scissors after I moved to Toronto and started training at Vidal Sassoon, where I was part of the intensive training. My career took a turn to education when I joined the Aveda Institute & Academy as an educator and eventually moved into the role of Creative Director. It was in this opportunity where I was able to take my finely tuned skills in haircutting and hairstyling. I was also given the chance to be a part of many projects across Canada and internationally such as NY Fashion Week, and many hair shows in Miami, Atlanta, New Orleans, NYC, Minneapolis, London, Berlin, and Milan. Each of these shows and experiences pushed my creativity to the limits and gave me the courage to challenge myself, which has helped shape me into the hairstylist I am today.
What did you learn about yourself through creating this collection?
Designing and executing this collection created an atmosphere for me to reflect, not only on the seemingly contradictory forces of structure and freedom in hair design but also on how to manage these competing elements within myself. So as an artist this translated into a collection that is uniquely experimental and heartfelt.
What was your biggest focus within each style?
The first image in my collection focused on a foundation that is not only solid and structurally sound but also takes the eye on a journey. I found myself experimenting with various braided designs to achieve a strong and meandering base. This foundation is then framed at the back of the head by a pink halo of soft combed out curls. The hairline is created into a mirrored symmetrical pattern that is not only reminiscent of historic pin curls, but is designed to rival them in their execution and precision. These swirls are designed to frame the face and also act as an accessory for the finished look. I have used the colour pink and experimented with different approaches to face-framing and thread it throughout the collection.
The second image of this piece was to play within the concepts associated with masculine haircuts with an overarching feminine finish. The disconnection in the cut (the shaved sides) and the division of the colour schemes create an androgynous effect that is framed by a cleverly executed fringe inspired by calligraphy. Overall this piece is a collection of individual elements that have been executed to create one look that is truly a sum of all its collective parts.
The third image was an opportunity for me to experiment with a different technique to frame the face. Here I take a departure from the symmetrical and circular forms found within the rest of my collection and focus instead on more linear and asymmetrical shapes. My desire was to use a weaving technique to emphasize anatomical features that would accentuate her bone structure. This highly linear feature transitions into an off-centered French twist softening its geometry to culminate in a final display of whimsical softens. This is a look of timeless beauty that is asymmetrical yet geometrically balanced.
The fourth image continues my fusion of seemingly contradictory textures and structures to create a look that is compelling yet classic. Traditionally the box bob removes weight below the jawline, however, here I break with convection to add weight below the jawline and create texture and volume as well. Resulting in the immediate contrasts of shape, texture, and form. The unifying element is the pure use of colour. Hues of soft pastels and pinks bring the concepts together similar to the use of colour in a painting. To this end, this piece has multiple horizontal viewing planes – the fringe, the perimeter of the bob, the zigzag patterns below the jaw, the shoulder width, etc. This image therefor challenges two classic two-dimensional viewing planes positioning the horizontal with the vertical. This is akin to a landscape within a portrait.
The focus of the fifth piece was to experiment with the inversion of form and structure. Here a graduated bob is inverted to defy gravity and reposition the distribution of weight. This results in reversal of the norm, while the calligraphy inspired hairline forms a contrasting accessory to the overall look.
How much prep time went into each piece? Were there any tools or products that were key to creating the looks?
Prep time from conception to completion each look took easily ten hours or more. As an Aveda educator and stylist, the majority of the products used were Aveda. As for tools used, I love the Dyson blowdryer, Y.S Park clips and combs, Hot Tools irons and an Ikea children's loom.
What was your favorite part about this shoot?
My favourite part of the shoot is when all the concepts and ideas come together. We shot this collection in my house, so the environment was comfortable and cozy. It was important for me to have the fridge well stocked and places for models to rest and relax during the whole process. I'm lucky to have such a great group of talented women to create images with. The shoot never felt like work, only playing dress-up with my friends and taking pictures.
What are you looking forward to most about NAHA 2020?
I'm looking most forward to winning! Jokes aside, I can't wait to see all my friends in the industry and meet all the other talented nominees. Also, it will be nice to escape the Canadian winter for the weekend.