We are thrilled to partner once again with the Professional Beauty Association (PBA) to promote all of the talented artists who are finalists for the 2017 NAHAs (North American Hairstyling Awards), the most prestigious hair and beauty award in the country. In this feature get to know more about this year's Student Hairstylist Finalist, Mallory Cross.
Finding inspiration from her own style, Mallory Cross took the idea of dreadlocks and editorialized it. With fun, bright colors and definitive shape, these dreads take on a shape that anyone would want to rock. Find out more about Mallory and her journey as a student competing in NAHA.
---
What was the inspiration behind the collection?
My inspiration came from hours of storyboard refinement. However the base idea came from when I had dreads myself. People always told me dreads were a dirty or an unfashionable hairstyle. I have always wanted to show society that dreads can be high fashion and editorial, so that is what I decided to do.
How did you decide to compete?
When I started school in August of 2016, my educators told my class about the opportunities our school offered one of them being a chance to enter NAHA. When I learned what NAHA was I knew I had to try. So about my 3rd to 4th week of cosmetology school I decided I would apply and the worst that could happen is getting told no.
Who were your mentors along the way?
My mentors were all of my educators, but specifically I spent most of my time speaking with Brad Van Dyke, Danell Hildman, Heggy Gonzalez, Sam Downs, Anne Skubis, and Ely Sands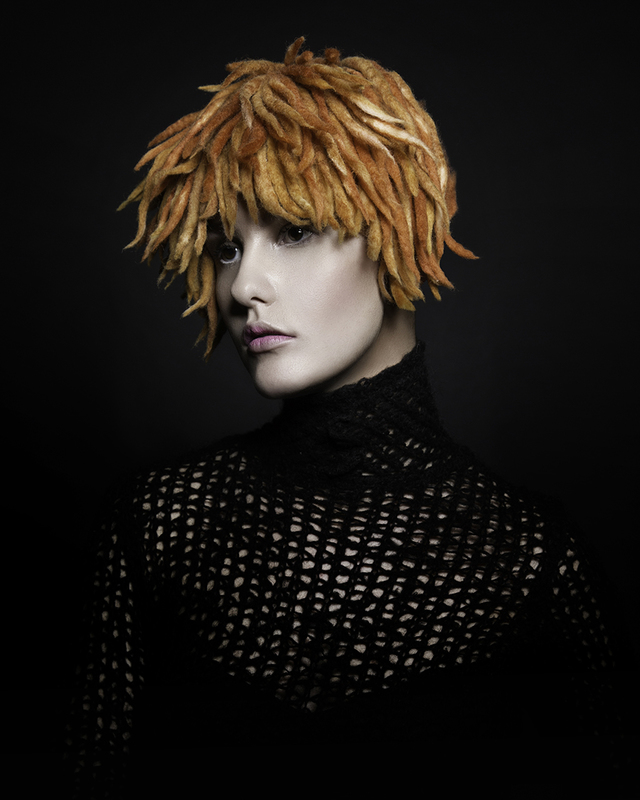 What other collections did you admire?
I really admired Heggy Gonzalez, Anica Lordache, and Paige Roberts. I also truly admire my peer Aisling Campbell's collection.
How did you come up with the concept?
I have always loved dreads, I actually had them myself for about a year and a half. However society tends to think that dreads are not a fashion forward hair choice or that they may be dirty even. I wanted to create dreads that were high fashion and editorial and I feel, with the help of my mentors, I did that.
What was the most important aspect for you?
The most important aspect to me was that with all the refinement and ideas and opinions from others, was that at the end of my photo shoot I still wanted to feel inspired by what was created. I wanted to be just as passionate about the end product of my collection as I was when I was creating the concept and I feel like I 110% accomplished that.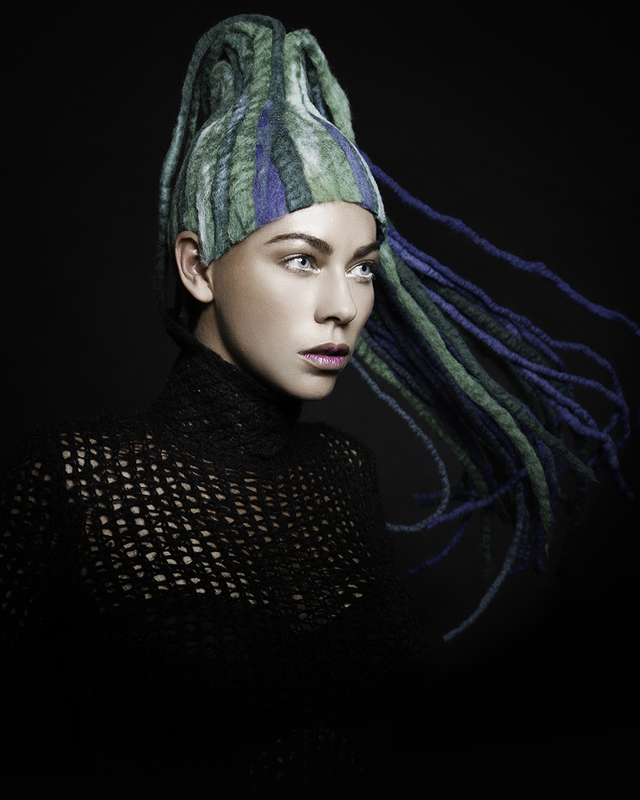 What was your biggest challenge in creating the collection?
My biggest challenge was deciding how to attach the wool to the models heads. I sought input from all of my mentors on ideas because when it cam down to it, I was trying to put yarn on a person and call it hair. But, it all came together perfectly in the end.
How did social media influence your art?
Social media did not influence me all that much. I spent most of my time looking at social media and asking myself "what am I not seeing that I want to be?" I was looking for the up and coming not the here and now.
How did you pick your team?
My team all came from Aveda. We all share a passion not just for the beauty industry but for Aveda's impact on the world and so my team was made up of my mentors from school.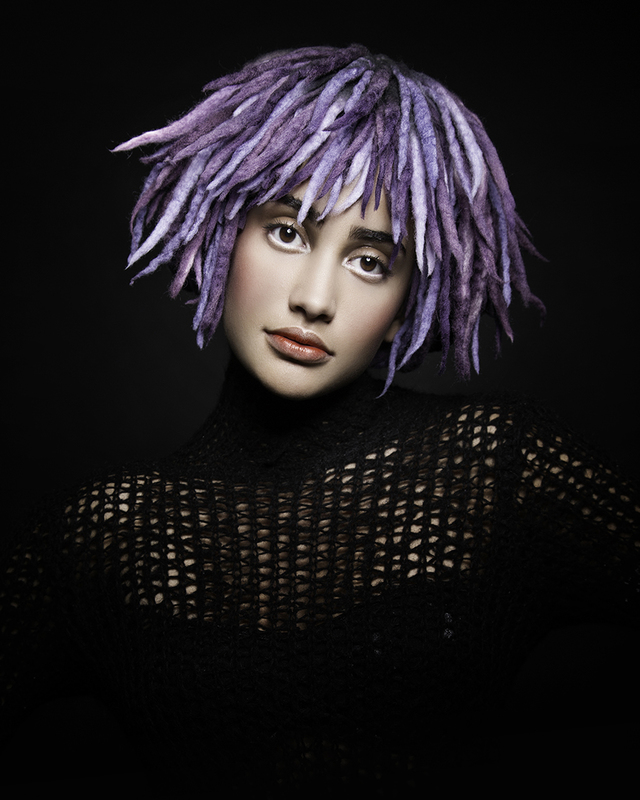 What would you tell other students about entering?
Do it! No matter how far into schol you are, no matter how much it cost, no matter who doubts you, you are good enough if you believe in yourself and you push yourself. It isnt always easy but, no matter the outcome, it is always worth it. You will learn so much about yourself, your talents, and where you can improve. If there is ever anything you want go and get it!
How do you Vegas?
Well I am 23 and I have never been to Vegas so I guess I will have to find out how I Vegas while I am at NAHA! :)
Salty or sweet?
Salty all the way, also buffalo sauce.
What did you learn about yourself through this process?
I learned a lot about styling and the editorial world. But I mostly learned that I am good enough. I have always struggled in believing I could do or be something worthwhile, however, I constantly try to push past that feeling and grow as a person. I learned what I am most passionate about in life and I learned that I could work harder than I ever though possible if I am doing what I love.
If you won the lotto (or slot machine) tomorrow, what would you do?
I would be responsible of course and invest but who wants to talk about that? Haha. I would add some unique key pieces to my wardrobe, pretty much buy out Sephora, get a whole head of extensions, and install a shampoo bowl in the new house I would be buying. Just the basic needs of course ;)
---
Want more #hairinspo? Check out these articles!