Sarajane Maples' delightful dance between color and style within her collection draws attention to the texture and movement seen within her images. As a Finalist in the 2019 NAHA Styling & Finishing category Sarajane encompasses everything we love most about the field. Keep reading to get to know more about Sarajane Maple's collection and how she created it!
---
What was the inspiration behind your collection?

I was inspired by classic fairy tales and fantasy's which I translated to hair art by incorporating beautiful, soft textures.
Tell us about you as an artist and how your style has changed over the past few seasons.
I absolutely love creating textures and different braids and over the years my style has progressed because I have really tried to set my style apart from others.
What was your biggest focus on the style?

I really wanted to show how beautiful movement and softness can be in the hair!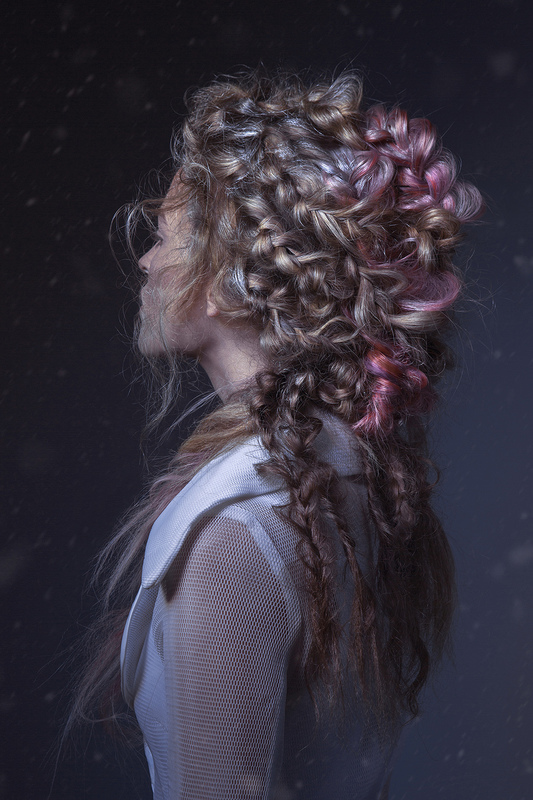 How did color play a role in your collection?

The color was important because it added highlights to the areas I wanted the audience to focus on the most in each image.
What products/tools did you utilize? Did you have a hero product?

I mainly utilized Pravana Vivid Color and Hairtalk Extensions to create these images.
Did your collection change at all from concept to completion?

I think each collection you create has its own evolution and this one was no exception.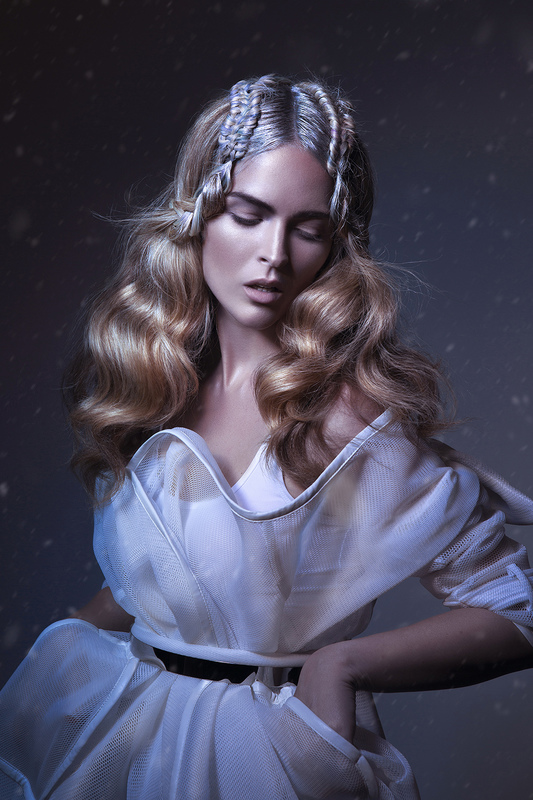 What other forms of art inspire you?

I'm so inspired by fashion and all kinds of different textiles.

How much prep time went into each piece?
I colored all of the extensions prior to the day of shooting. Then, each look took several hours on the day to create.
How did you select your team?
I selected a team that was super passionate about their craft and who I could learn and grow from!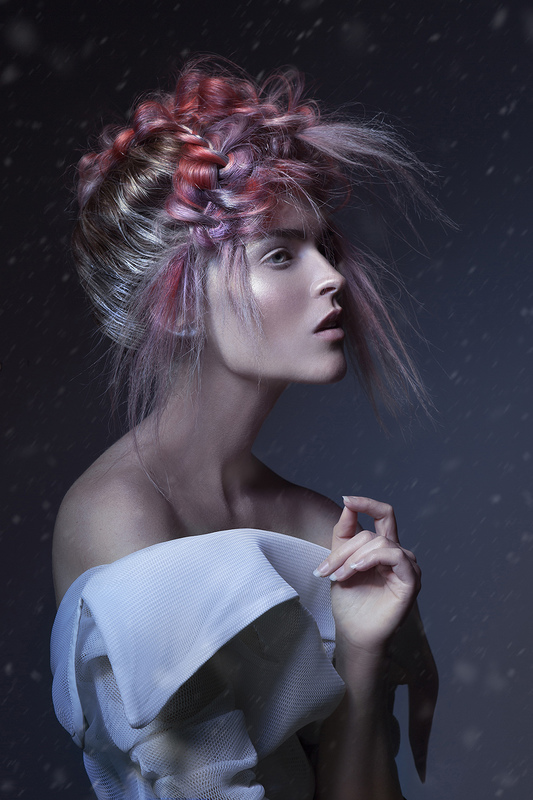 Where will we find you in Long Beach?!
You will be able to find me at ISSE all weekend enjoying the show!
What are you looking forward to most about NAHA 2019?!
I just can't wait to meet everyone and enjoy a wonderful evening with like-minded professionals.
---
Stay tuned to see even more NAHA Finalists Collections!
For more fashion-forward styles and Holiday product picks and be sure to stock up on all goodies the Bangstyle store has to offer!