We are thrilled to partner with the Professional Beauty Association (PBA) to promote all of the talented artists who are finalists for the 2016 NAHAs (North American Hairstyling Awards), the most prestigious hair and beauty award in the country. Bangstyle had the honor of interviewing this amazing hair artist, and one of this year's finalists in the "Avant-Garde" category, Franco Hernandez.
You can tell from Franco Hernandez's work; he is a hairstylist that lives and breathes for his craft. He understands that sacrificing your time and investing in education breed's creativity and sets you apart from others. A proud salon owner, platform and editorial artist, Franco challenged himself again by entering the Avant-Garde category for the 2016 NAHAs. His hard work shines through in his "Drama Queen" collection. Take a peek for yourself and hear what he has to say about the process, the competition, and his inspirations.
---
What was the inspiration for this collection?
My inspiration for this collection was leitmotifs of dramatic operas. I wanted to create a collection that celebrated the divas.
What was the most essential part of preparation leading up to your shoot?
Preparation was the key in every step of the process. To help tell the story I paid close attention to all details, making sure everything and everyone was a fit.
What other nominated collections inspired you?
I have admired so many others over the years, and have had the privilege to work alongside some inspiring mentors. I credit my unique style to my openness to continued learning over the last 25 years. This is what led me to create my own aesthetic. Attending various NAHA events also kept my motivation alive, and ultimately inspired me to enter.
What appeals most to you about competition work?
I believe the only way to overcome fear is to face it. By facing my fears I saw myself grow and continue to stay passionate. I compete with myself everyday to do better than the day before, and pay it forward.
What do you think is he most exciting technique in the world of hair right now?
I see artists from all over taking color and really pushing the boundaries. By adding this element to styling and cutting, they are opening everyone's eyes to what we can do with hair. Showcasing tones in; silver, rose gold, bronze, and vibrant colors like pastels, neon's, and fantasy hues.
What was the most important detail that you focused on in your collection?
From day one, I knew that I wanted to create a collection that would bring elegance to the Avant-Garde category. I wanted the people looking at it to say, "I can't believe that is hair," while still feeling a stunning elegance and strength coming from the piece.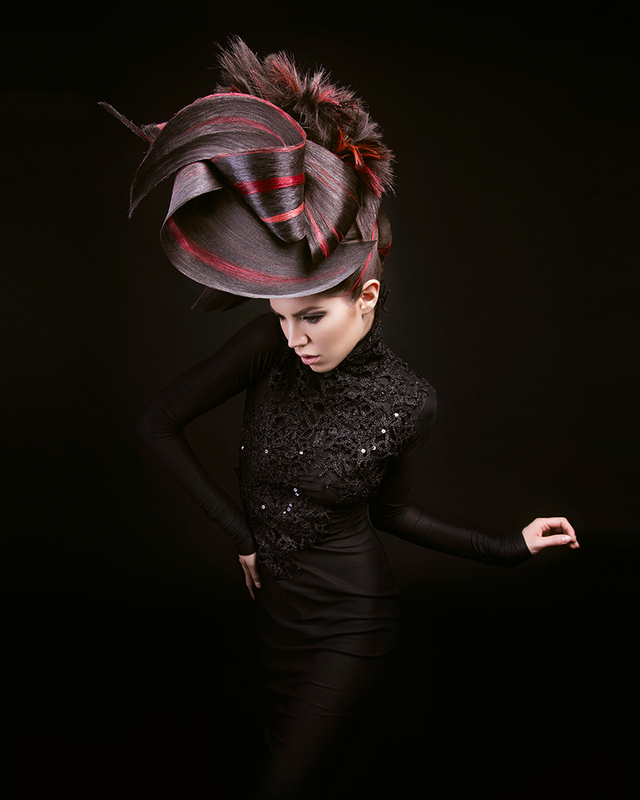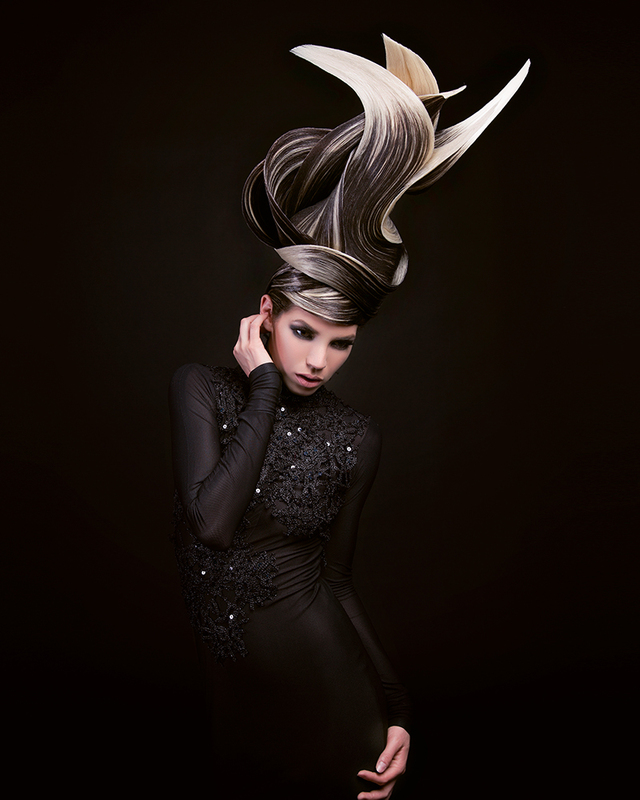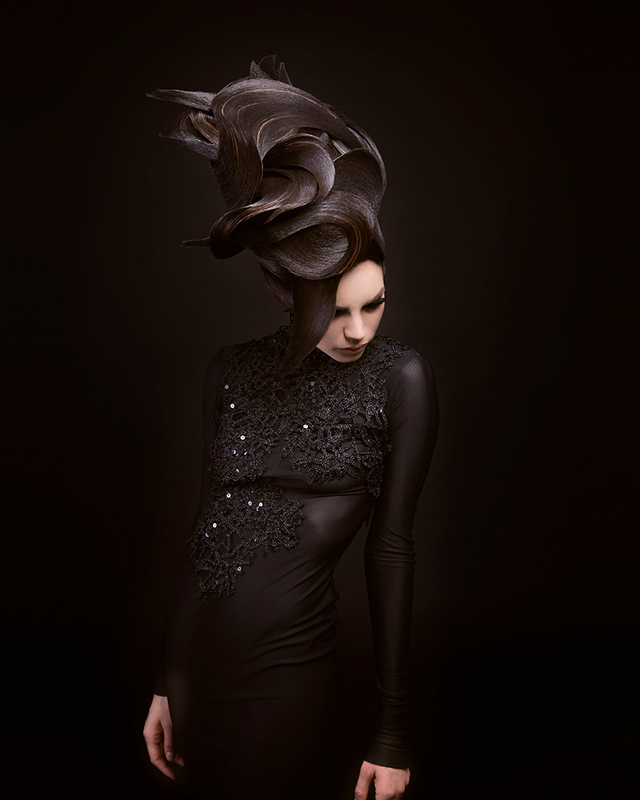 What is your favorite current hair trend?
I am known for my transformation color work and hair extensions. About 3 years ago I dove deep into mastering the mermaid hair trend, and since then I found myself having to remind everyone of all the other things I do with my extended history in hair. My color business took off with this trend but I was looking for something more. Entering the NAHA's in the "Avant-Garde" category gave me more versatility in my craft.
How do you Vegas?
I'm not much of a gambler, but I do enjoy the glitz and the glamour. I tend to enjoy music, and the company of friends.
Do you gamble, what's your game?
I may hit a slot machine on the first day then I'm pretty much done with gambling, hahah.
What's your average Saturday night like?
I tend to be drawn to good food, good music, and great company. My husband and I enjoy entertaining and spending time with family and friends. This is special to me, as I tend to be a workaholic. (Though it's really not work to me, I don't tell them that). I enjoy my work very much, but you have to create a balance.
If you won the lottery, what's the first thing you would splurge on?
I would definitely say: a long trip with my husband. We have sacrificed doing things for ourselves for the sake of my career, to excel in this industry. He always tells me about the beautiful places he wants to travel to, and now is the time!
Who is the one person you don't want to forget to thank on stage?
It comes without any hesitation…my husband. He shows me unconditional support, even when he doesn't understand what I doing, why I'm doing it, and how long it takes me to do it. He always tells me "I know it's because it's your passion and you have to do it, you have to show them who you are and what you have become." He is truly amazing and always pushes me to go for my dreams.
---
For the second year in a row Bangstyle will be hosting the official NAHA Afterparty at Eyecandy in Mandalay Bay. Come celebrate with us as we toast to all of the NAHA winners and nominees. See you in Vegas!
In the meantime be sure to stalk Franco and the other NAHA Nominees on Bangstyle to see their latest creations!