We are thrilled to partner with the Professional Beauty Association (PBA) to promote all of the talented artists who are finalists for the 2016 NAHAs (North American Hairstyling Awards), the most prestigious hair and beauty award in the country. Bangstyle had the honor of interviewing amazing hair artist and, one of this year's finalists in the "Contemporary Classic" category, Stacey Smoker.
Stacey Smoker's Contemporary Classic NAHA collection is hauntingly gorgeous. Her thoughtfulness, attention to detail, and precision throughout came from her hard work, dedication and education. This was her first time ever entering the NAHAs and what a way to hit the ground running! Take a peek at the collection and here more about Stacey and her methods for success.
---
What was the inspiration behind your Contemporary Classic Collection?
I was inspired by the modernized film noir style that the movie Sin City was shot in. The way that everything is in black & white until BAM! A splash of color that pulls your eye, whether you want it to be pulled or not. I wanted to create that same dark, shadowy surprise feeling with this collection.
Shape wise, I immediately knew I wanted to juxtapose a dark feel with classic rounded shapes that were precise but still soft. If you look at all three images lined up side by side and follow the lines of the cut as one continuous line it creates a line like a heartbeat on an EKG. Might sound complex and most people probably won't notice it, but my mom recently had major heart surgery and that was the beginning of a whole huge life transition for me, and it was my own little homage to that journey.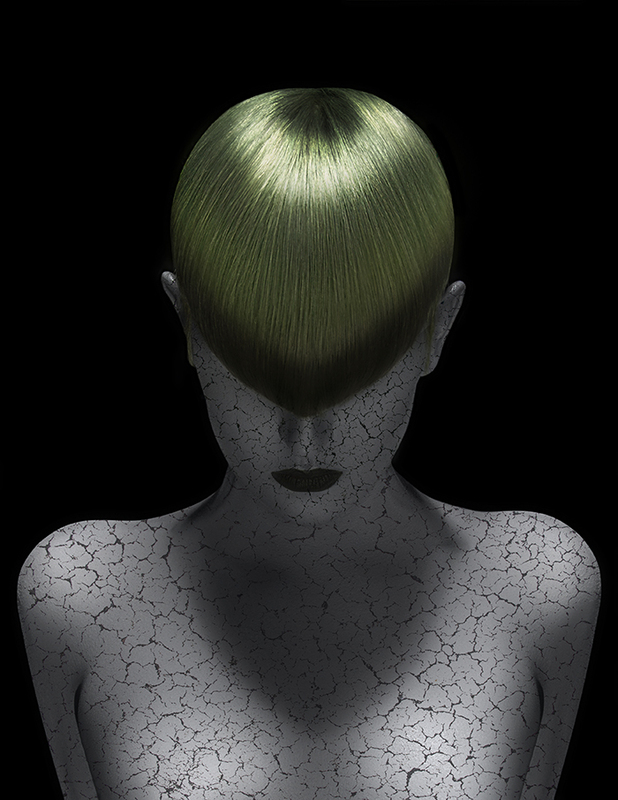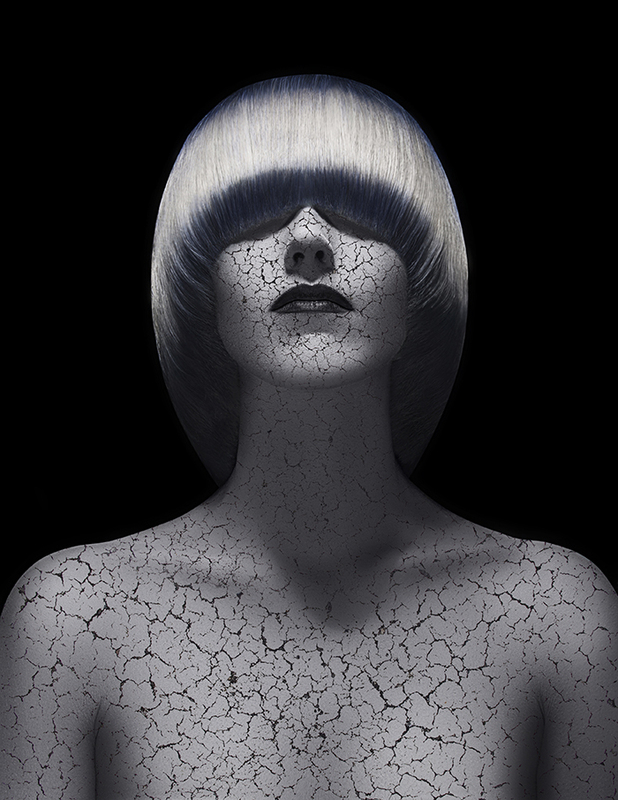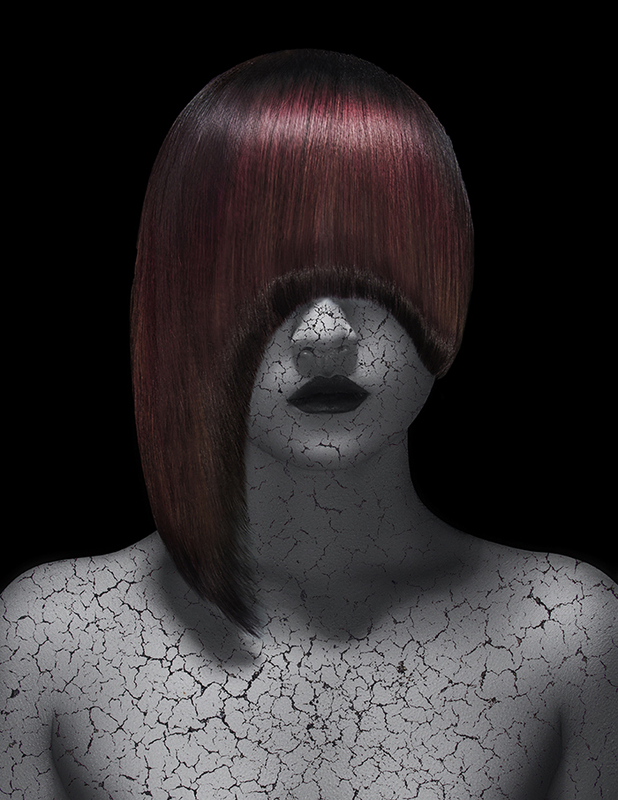 What steps did you take to ensure a successful shoot?
I put in tons of hours of studying ahead of time. This is my first time entering and the only other competition I had ever entered before was Color Zoom, which is very different. First, I went back to all the finalists in my chosen categories for the last 10 years and studied them in detail. I did "flash card drills" with people whose opinion I trusted to tell me the first thing they saw on each collection and then what they saw that they all had in common, this gave me a tiny clue what direction would be better. Then, there were hours of swatching formulas and test runs on mannequins. I wanted to make 100% sure that when I touched my models head I had no questions ;-). In short…Practice, Practice, Practice!
What was the method for selecting your team? Had you worked with them before?
I work with an amazing Makeup Artist in the salon, Sam Alter, so that was a no brainer. If you could see what he can do to himself in Drag you'd understand! The photographer part got a little complicated, I was sure I knew who I wanted to shoot with, we had a meeting, and everything was set. Time line drawn out, everyone booked for the shoot and prep dates and the closer we got the less I heard from him. Then he bailed on me. I am basically a bulldog, so when I latch on to something, I don't let go, thus calling it off wasn't an option. I knew of this amazing photographer Sam had worked with from time to time, but I had never shot with him. In short, everything really does happen for a reason and Andrew Werner was the exact perfect match for this project and willing to rock my slightly crazy ideas! He even brought in a lighting designer just to make sure we were shooting true and it was a great call. My models are not professional models, one is an actress, one is in art\music and the last is in TV as a graphic designer. Jade (who ironically, is the green model) and Angelique (silver/blue) I had worked with before, but Cici was a first timer.
What techniques did you use to create your vision?
I used EVERY ounce of training, learning and teaching my 18 years as a hairdresser has given me, for this collection. This collection is my firstborn child! From my base training with Toni & Guy which gave me a strong cutting platform from very early on, to all my Advanced training as an Artist with Goldwell, which allowed me to create color that seamlessly melts from dark to light and back to dark. I took this amazing cutting class with Sonna Brado a few years ago and there was one cutting technique she taught me that really pushed these shapes over the edge. I feel pretty special to be a finalist in the same category that she recently won!
Are you artistic outside the medium of hair?
I'd like to think so! I came to NYC to be an actress and had pretty great success. I can carry a tune (without a bucket) and if I put my mind to it, I can pretty much make anything…from a beautifully decorated cake, to a flower arrangement, to a scrapbook and the bookshelf to hold it on! LOL!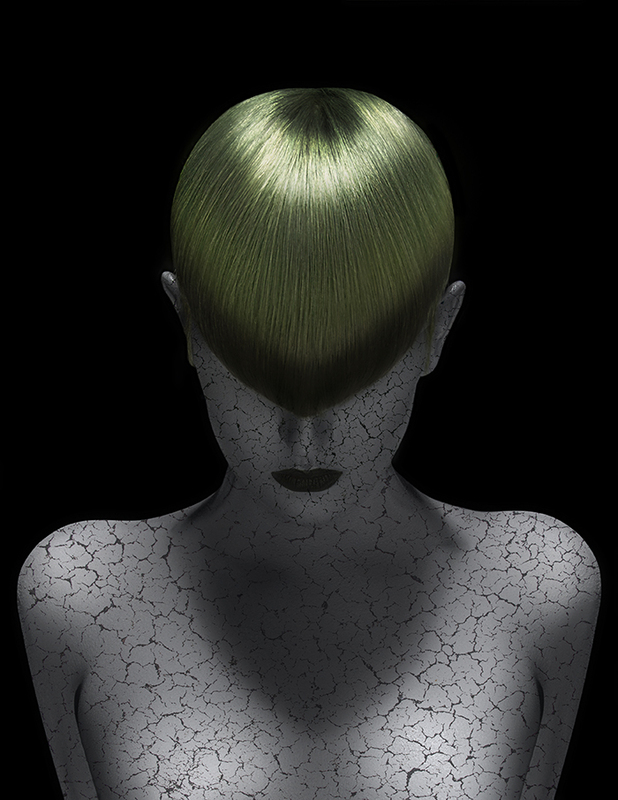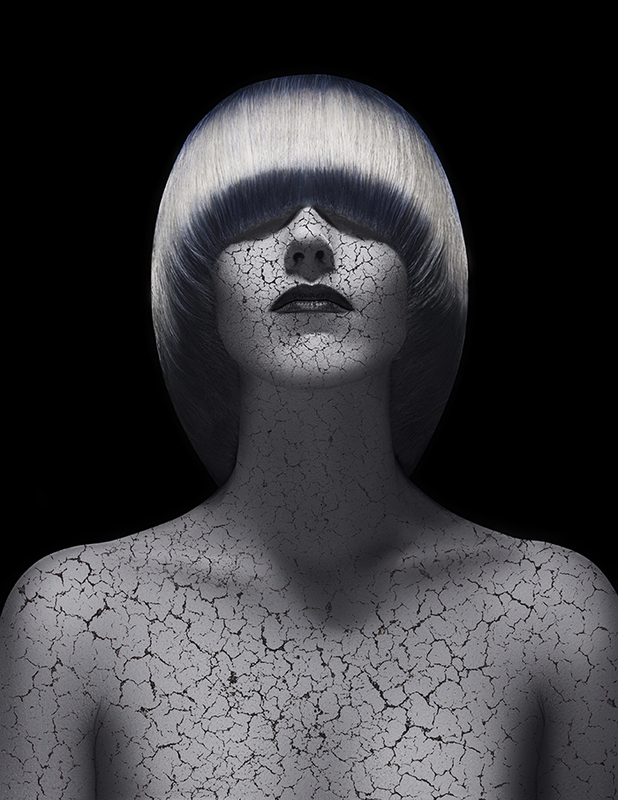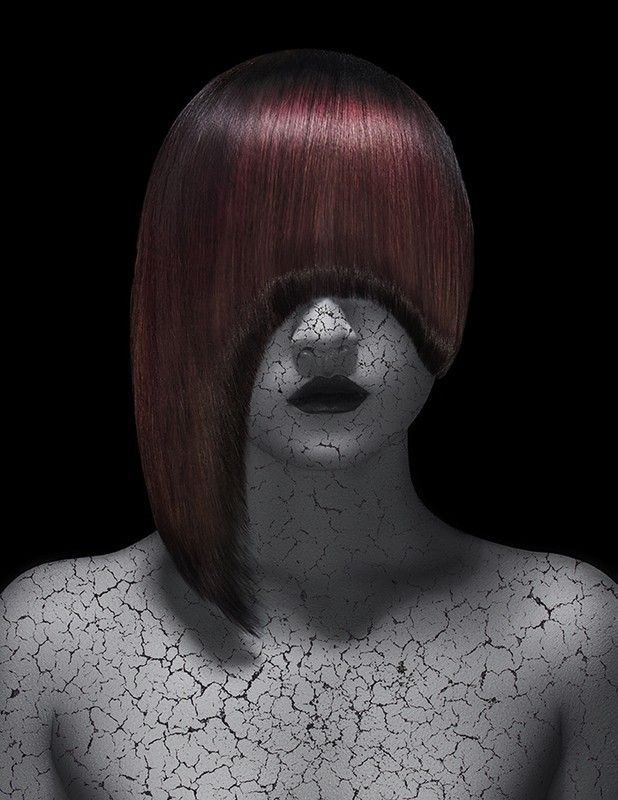 What was/is a defining moment of your career?
Doesn't this one count? This is pretty major! Seriously though, I have this amazing friend/mentor/muse named Artemis, I was really at a cross road in my career 2 years ago in March. She took me to brunch and at one point in our conversation she just got real serious and said "Stace, What do you want?" Seems like a simple question, but I couldn't answer it. And once I did, there was no stopping me…the results of figuring out the answer are, in part, why we are talking. Nothing has been the same since that conversation.
What's the one tool or product you can live without?
My original (meaning first real pair, given to me when I graduated) 6" Toni & Guy Shears, and a collector's edition double-sided razor; I have never owned a better pair of shears. While I only break them out for special occasions these days (like this collection), if I didn't have them I would be heart broken. They have such sentimental value and are still the best things I've ever cut with!
What advice can give to the younger generation of stylists?
Oh Boy! I could write a book answering this question…
But to sum up, master 3 disciplines:
Develop a strong work ethic. If you don't have one, get one. If you have one, develop it. Whether you are washing dishes, sweeping the floor, or washing hair…the discipline learned to do that task to the absolute best of your ability is a sign of great character. The work is not beneath you, it's not just busy work, it is an opportunity to grow and develop practices of perfection that will see you throughout your entire career.
Look and Listen: First, the ability to look around your space and see what needs to be done, whether its your job or not, and DO IT makes you very valuable. Second, do not dismiss what you can learn from merely watching and listening. If you have a question, write it down so you don't forget to get your answer later.
Be Curious and Fearless: whether you want to cut hair or not, go to a hair cutting class. Whether you want to do up styles or not, go to an up-styling class. Ask questions (of course, when its an appropriate time) and FIND YOURSELF A MENTOR (or 5)! Just don't be afraid to ask. I am often asked how such amazing talent has mentored me, and my answer is: "I asked them to." I always figured that if I asked I had a 50/50 shot, and if I didn't, the answer would always be no. And they don't have to be well known to be good, they just need to know something that you want to learn and be willing to share it.
What's your average Saturday night like?
Well, if I am not traveling for training, prepping classes, practicing a technique, or prepping/shooting with my Creative team… I'm at home with my amazing partner Cristian, on the couch, playing Donkey Kong on the Wii with a bag of White Cheddar Skinny Pop between us!
Salty or sweet?
Salty if I had to choose, but both if I don't. Dark chocolate covered salted almonds are AMAZING!!!
Who is the one person you don't want to forget to thank on stage?
If (He would tell me to say "When"!) I am announced the winner of this category, I doubt I will be able to speak! But, it would have to be my Friend/Mentor/Pseudo dad Bruce Conroy who also just happens to be the owner of my amazing salon home Senses NY Salon & Spa. IF, (and that's a big if) I can speak and I forget to thank him, I'd be very upset with myself.
---
Be sure to stalk Stacey on Bangstyle to see all of her latest amazing hair art!