Effortless yet on-trend. This is what Simon Hill and the SESH Hairdressing artistic team, Emma Macpherson and Victoria Gifford, set out to do and accomplished so beautifully within their latest collection. Inspired by the natural hair movement present all around, they utilized traditional hairdressing alongside texture to create this chic finish. Keep scrolling to see their stunning collection and hear about the inspiration behind it all!
---
Can you please tell us more about you as a stylist/team?
I have been in the hairdressing industry for a number of years and opened SESH Hairdressing in 2004. My passion is working with hair to create stunning updo's and one of my ultimate strengths is my ability to create beautiful bridal hair. My team that worked alongside me on the shoot are both Creative Directors within SESH and have been with me for 10 years plus. We understand each other's strengths and weaknesses and therefore work very effectively as a team.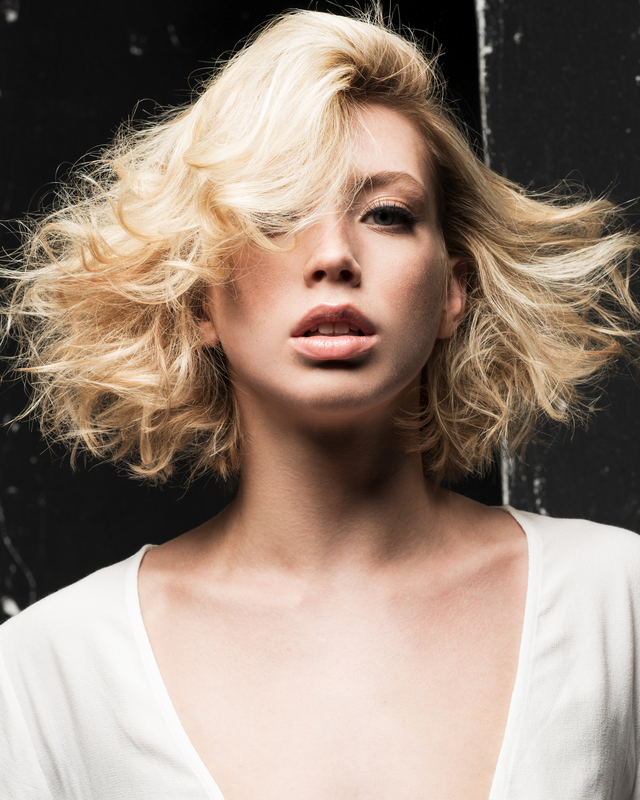 What was your biggest inspiration behind this collection?
Texture and movement inspired me for this shoot. I love the way different textures move and catch the light and this was something I really wanted to capture in my collection. I love playing around with different textures and I really allowed myself to explore this within my collection.
How has women's hairstyling transformed in the past few seasons?
Women are definitely not afraid to step outside of their comfort zone and are much more open to playing with androgynous styles that push the boundaries just now. This development has definitely altered female hairstyling and it is something we really enjoy in the salon. Likewise, working with longer hair and creating glamorous styles is still prevalent within the salon but we have noticed a shift in this, which is exciting.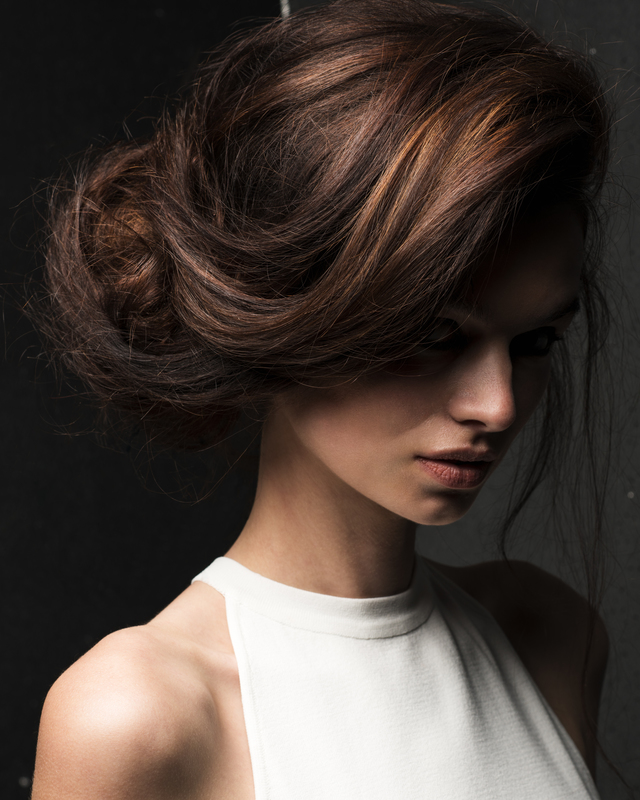 What sentiment did you want to translate across all images?
I wanted to portray raw beauty and encourage people to embrace the diverse texture of their hair. The textured background embodied this idea and the use of crisp clean white styling allowed the hair to remain at the center of attention in each image.
What did the hair color process look like for this collection?
The shoot was styling only so the models were selected partly because of their hair colour, I wanted to contrast crisp blondes against rich glossy chocolate brown tones.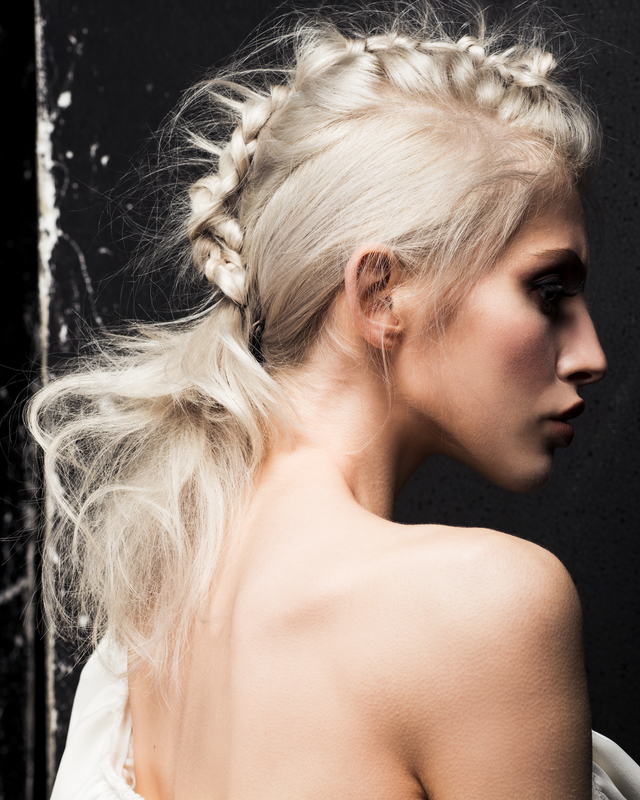 What was your favorite moment during the shoot?
It would be very difficult to pinpoint one moment but I loved watching my vision come together after months of planning and collating mood boards. Envisioning something and seeing that come to life was an incredible moment and something that is a real stand out moment in my career.
Hair: Simon Hill and SESH Hairdressing artistic team Emma Macpherson and Victoria Gifford
Photography: Chris Bulezuik
Makeup: Micheal Becman
For more beautiful work be sure to check out even more hair inspiration here!