As the natural hairstyle movement develops stylists are constantly looking for new ways to push the envelope. This year at MFW Kevin Murphy and his team focused on the silhouette of their models to create a new edgy shape within this trend. With designs from Akira, ALPHA60, Ginger & Smart, Manning Cartell, Sarah Hope Schofield and Zambesi walking down Premium Runway 2 and Asilio, JASON GRECH, MISCHA COLLECTION, nevenka, Nicola Fenetti and DEMKIW on Premium Runway 3 there were plenty of new shapes to swoon over.
"We start with a languid-looking small silhouette of soft texture that is almost see through and then for the second show we move into bigger more erratic texture to add movement and volume through the sides and back, however not so much through the top, to add a modern edge", said Murphy. As stylists and designers embrace natural texture, movement becomes their next challenge. It is a delicate dance between hair design and product to create a look that moves with the fabrics and juxtaposes its surroundings. Read on to see just how Kevin Murphy and his team created the movement at these runways.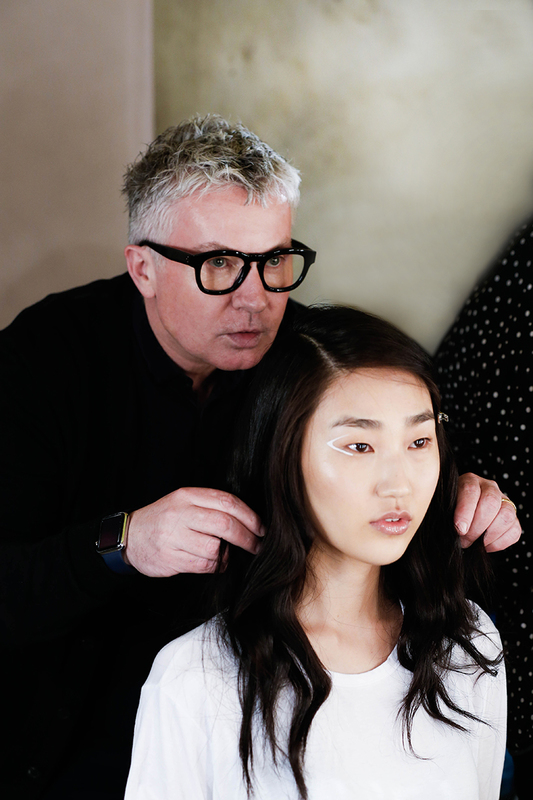 PREMIUM RUNWAY 2:
1. Prep the hair by using ANTI.GRAVITY.SPRAY applied to the roots and mid lengths

2. Section hair in three areas by parting straight down the middle and from one ear to the other

3. Using a medium curling tong, pull sections of hair down and away from the face and bend around the tong
4. Apply SESSION.SPRAY to the sections as they are curled

5. Use DOO.OVER to create texture in each of the sections and use palms to laminate this

6. Spray SHIMMER.ME BLONDE to provide a naturally glamorous lustre

7. Finish by spraying in BEDROOM.HAIR to seal in the look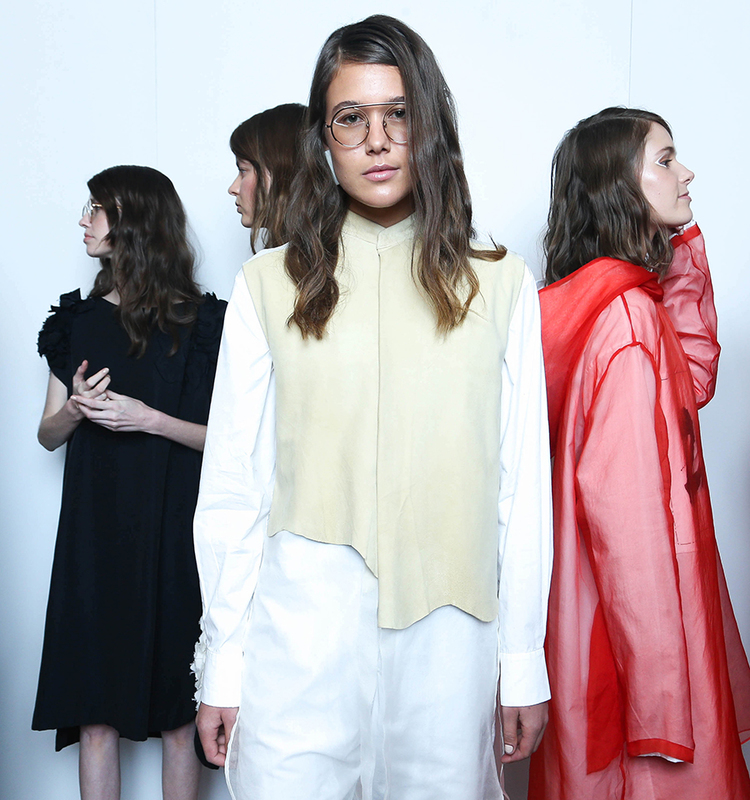 PREMIUM RUNWAY 3:
1. Prep hair by using ultra-hydrating duo, HYDRATE-ME.WASH and HYDRATE-ME.RINSE

2. On towel-dried hair apply HAIR.RESORT and blow dry in to create natural movement and texture

3. Using a styling brush, blow dry hair with natural movement, spraying in SESSION.SPRAY into the layers. Tuck hair behind the ears as you go, leaving the last section without SESSION.SPRAY, so to not look over-groomed

4. Spray in BEDROOM.HAIR to complete the look with natural movement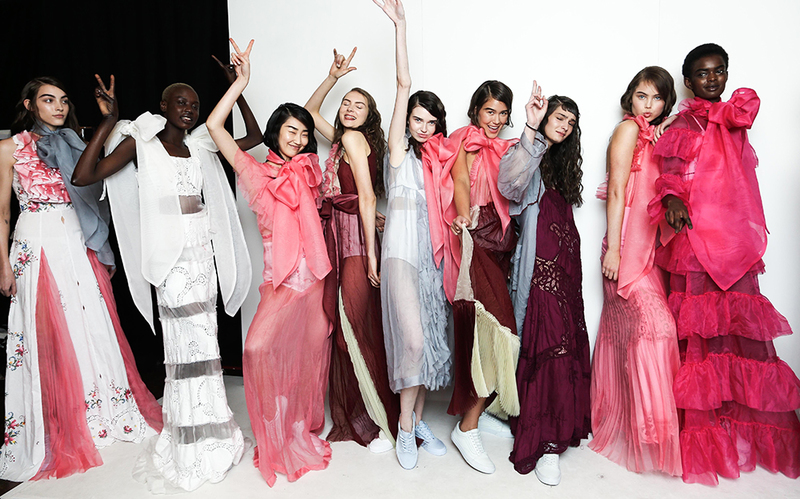 ---
For more Fashion Week inspiration be sure to stay tuned and visit us on Instagram, Facebook, Twitter and Bangstyle!
Images: Courtesy of Lucas Dawson