Husband and wife duo Atouzo and Yvonne Neihulé have just opened up a cosmetology academy that will make you want to enroll immediately! Neihulé Academy is literally changing the way we see education. Instead of just learning how to pass a test, they are giving individuals the chance to build their technique while gaining necessary knowledge from industry professionals. Not only are they starting a new path, but they are also growing programs to give the less fortunate a helping hand. Opening in Downtown Los Angeles with programs from Cosmetology, Esthetics, Makeup, Microblading, and Manicuring stylists are entering a new world of learning their craft. Keep reading to learn more about their Academy and what students can expect from this one-of-a-kind experience.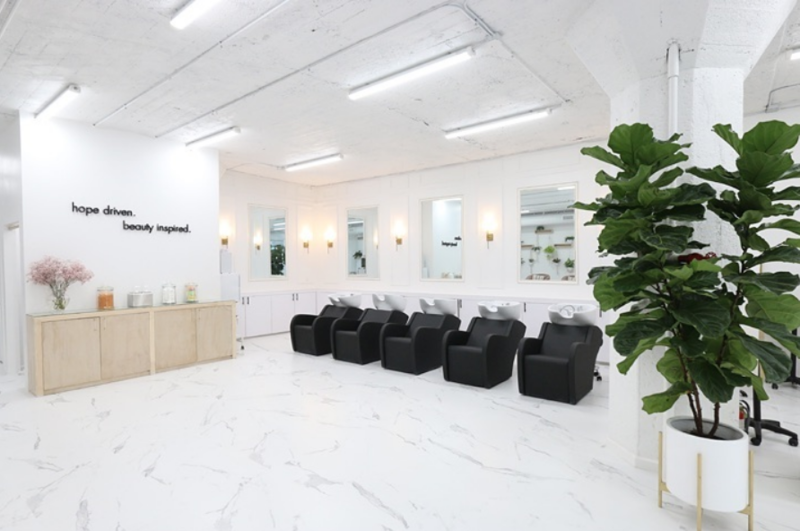 Why/when did you decide to open the academy?
As salon owners, we have had the privilege and platform to test out and hire assistants over the years and put them through our assisting program directly under my wife and I. One thing we came across more often than not was how green some of these new graduates were upon graduating beauty schools. We wanted to change that! We wanted to create an academy where students were not only being taught how to pass the State Board exam but really find a way to teach them how to do hair and get them "salon ready" by the time they graduate. Or at the very least get them as close as possible so that they are not stuck in an assistant program for 2 or sometimes even 3 years. A lot of beauty school graduates burn out after assisting for so long and quit doing hair altogether.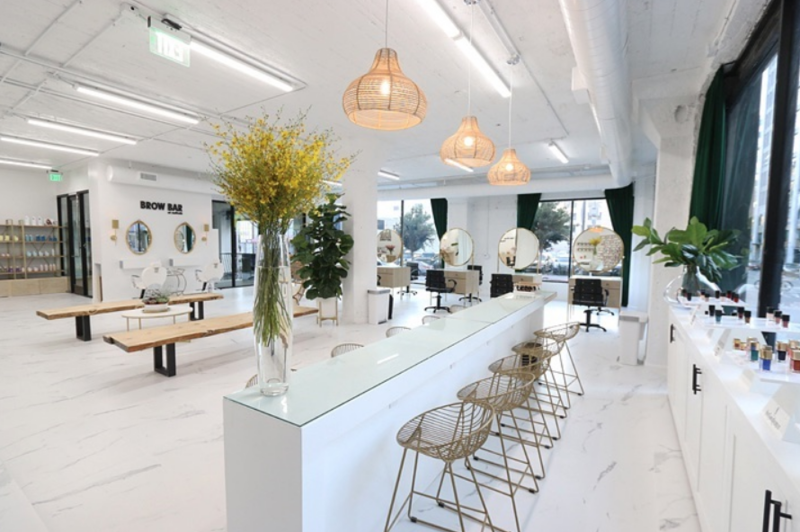 Our vision was to create a new program that would change that and so we came up with a hybrid concept – a salon with seasoned stylists working side by side with students within an Academy. A place where our students will have a chance to assist and learn hands-on new and on-trend techniques and ask questions from seasoned stylists as they go through our programs. This hybrid concept is first of its kind in the U.S. and is a concept we truly believe will be a game changer for our industry. Our students will have the rare opportunity to learn and work in a real salon environment even before graduating from beauty school.
We started working on this project 2 years ago with the state application process and preparing the required documents such as student catalogs, student handbooks and student agreements which was very tedious and time-consuming and after completing them we signed our lease in early 2018 and started construction. We completed construction October of 2018 and opened our doors the following month. For our location, we chose the Fashion District in the heart of Downtown Los Angeles. Not only is it central to all the smaller cities in the county, but also Downtown Los Angeles has emerged as one of the fastest growing areas in the entire Los Angeles County.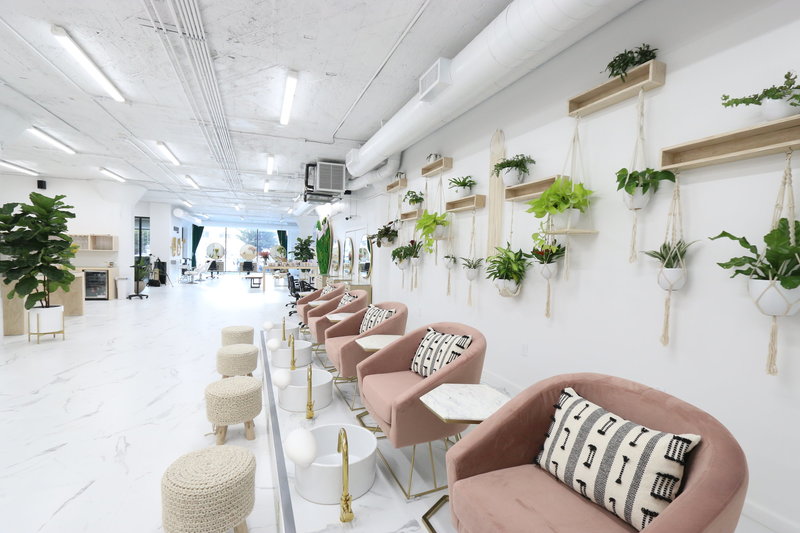 Designing the Space:
This marks our 3rd project and so along the way we learned a lot about construction, design and most importantly the spacing and the flow of a salon floor. We decided not to use an interior designer for this project since my wife and I had a vision even before we had a lease signed. Although it took a lot of research to make our vision a reality, it was also one of the most fun and inspiring moments of our career as artists.
Challenges and Accomplishments:
We started construction on our 1st location in 2007. My wife and I were both in our 20's when we signed a 10-year lease on a 4000 square foot space with 22 stations. As construction came to an end in April 2008, a little known disruption called the Housing crisis hit the US economy and became the worst market crash since the great depression. We opened our doors that following month and somehow by the grace of God we were able to weather the storm.
Over the years, we have had the privilege of mentoring assistants ands grooming them into amazing stylists. Some of them have even gone on to open their own salons and businesses in the hair industry. Our most notable relationships we have cultivated over the years have been an exclusive contract for hair and makeup for the Oscar's Governors Ball and the Emmy's Governors ball. We have had this coveted contract as the only salon in Los Angeles for the last 10 years.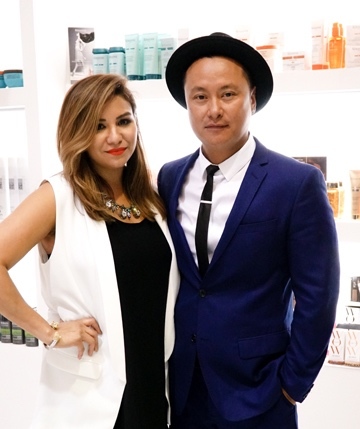 Yvonne and Atouzo Neihulé
Our inspiration:
A few years ago my wife and I watched a documentary called Good Fortune about John Paul DeJoria, the co- founder of Paul Mitchell. One thing that stood out more then anything else was his philanthropy work. We were so inspired that we told ourselves, one day we would like to do the same and so as time passed and our vision for our academy started coming to fruition, we decided to start a foundation called Neihule Family Foundation. We are waiting for our final approval from the Federal government as a 501C Corporation. Our vision is to give free tuition to foster kids and rescued women from sex trafficking so that they can create a livelihood for themselves by becoming a beauty professional.
What do you hope to accomplish with Neihule Academy?
Our hopes and dreams for the Neihule Brand are to be recognized as one of Industry's best in the likes of Vidal Sassoon, Tony & Guy and Paul Mitchell.
To learn more about the academy or enroll, visit their website https://www.neihuleacademy.com/!
We wish them and their students the best of luck!