Each season we're met with the same need for fresh inspiration. Occasionally this manifests in the things we surround ourselves with – from nature to our coffee habits or even our Netflix watch list. Other times it's served up to us from fellow artists and our favorite haircare brands. This season, Keune is excited to announce a whole new design – STYLE – with fresh packaging and 9 new products, this line is sure to inspire a whole new set of styles! Keep reading to get to know more about the newest products!
A New STYLE
A versatile collection for the modern hairdresser, with 30 products and brand new design, getting a perfectly-imperfect go-to style has never been easier! Prior to release, Keune wanted to ensure that each product performed. Crafted from high-quality ingredients, each formula first goes through rigorous testing by the lab and hairstylists.
Easy To Organize
Not only do the new bottles look beautiful on your counter (or on your shelf) with their apothecary-inspired design, they are stress-free to organize as well! Using an easy to read system, Keune Style is numbered accordingly for the stylists' benefit. Each product within the new Style has corresponding numbers. For example Dry Conditioner N°15 – Number 15 refers to the hold and shine factor. The Keune Style Dry Conditioner has a hold of 1 and a shine of 5 on the scale!
Get To Know The New Products
Instant Blowout N°37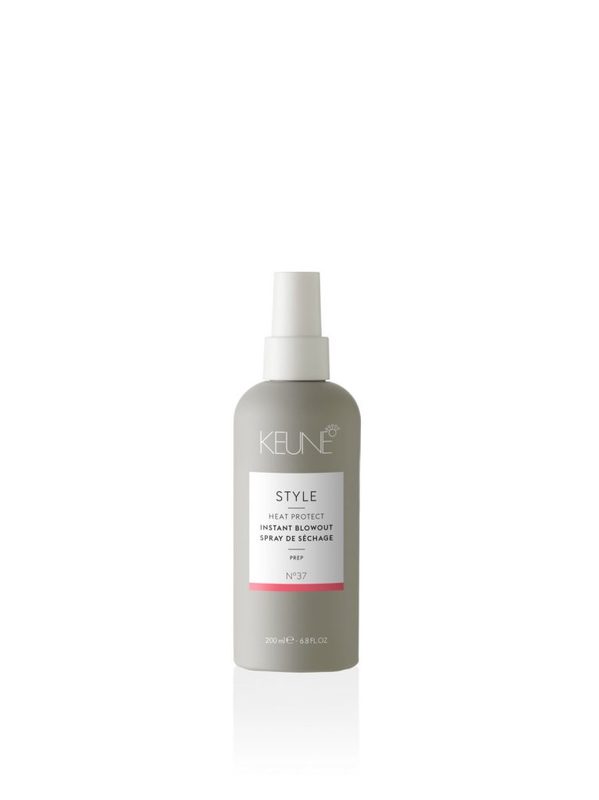 Every stylist knows that behind the chair – time is money! Giving stylists a quick and easy way to speed up their blowout, this spray will shorten the dry time while protecting against the heat. Ask your client about their current routine at home, this can greatly cut down their time in the morning as well!
Soft Mousse N°44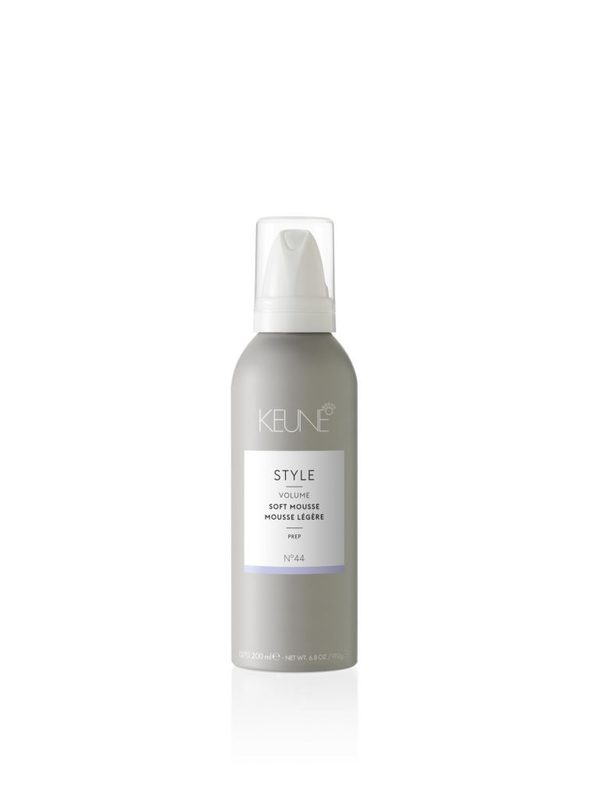 Crunchy, flakey mousses are a thing of the past with this new release. This styler will bring back lightweight shape without the stickiness. With the ease and ability to run fingers through the hair you'll receive UV protection and add condition to even the most stubborn strands.
Matte Cream N°62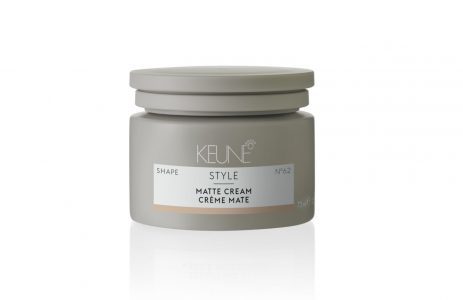 Best used on short hair, this cream adds matte definition with ease – giving the stylists and the client the ability to restyle in an instant.
Dry Paste N°41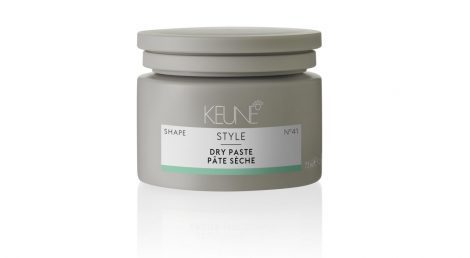 Our favorite addition to this product is the ability to refresh strands as you style. By adding Keune's Dry Cleansing Complex, this styler will also absorb oil on days you need it most. Consider adding this to a shag haircut or longer lengths that need definition and texture without shine.
Sculpting Clay N°82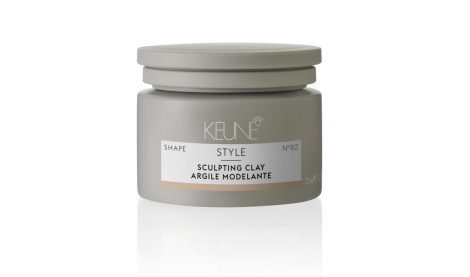 A high hold styler, this clay will keep any style in place. Perfect for precision cuts, it is formulated for flexibility with tons of texture!
Humidity Shield N°13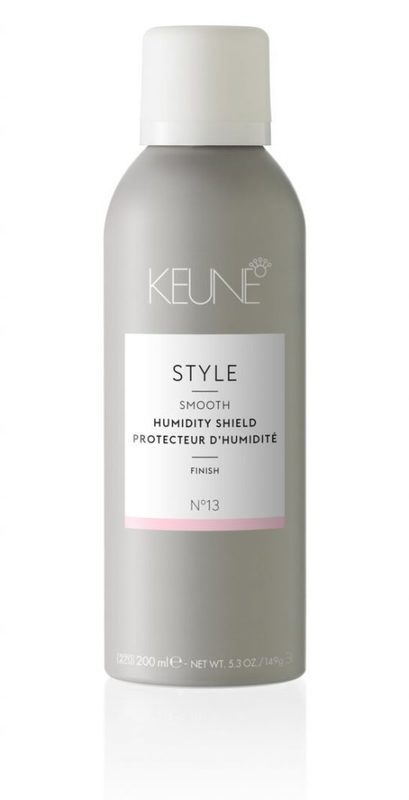 Just in time to shield from the summer humidity, this shield is the perfect way to end any blowout and a must-have to send your clients home with!
Dry Conditioner N°15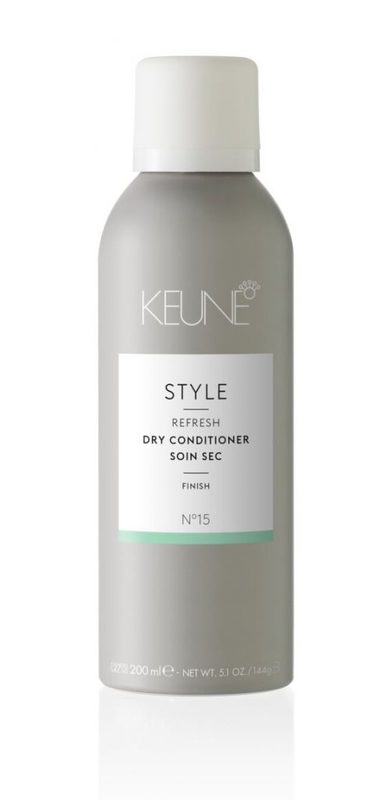 Like peanut butter and jelly, Dry Shampoo shouldn't go anywhere without Dry Conditioner! As much as second-day hair needs oil absorption at the roots, it also needs conditioning at the ends!
Dry Texturizer N°61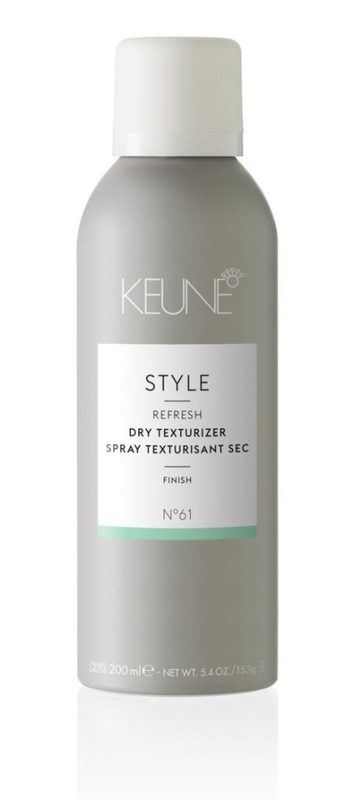 Add texture and banish oil with this spray. Formulated with Keune's Dry Cleansing Complex, this texturizer will also elongate your style.
Precision Powder N°31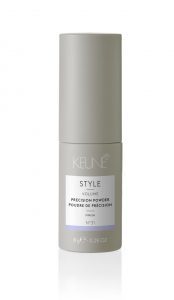 The ultimate fix for instant volume, this spray powder adds texture and light hold to bring your style to new heights.
---
Keune, for the salon professional since 1922.
To learn even more about their brilliant color, stunning styling, and trend inspiration be sure to stalk Keune on Bangstyle and follow them on Instagram, Facebook, Twitter, and Pinterest!
Looking to expand your education behind the chair - take a peek at all the classes Keune is offering this year at http://keuneeducation.com/programs/!