Is it just me, or am I the only one who instantly starts hearing Alicia key's part in the song "Empire State of mind" as soon as they land in New York?! The lyrics are just so fitting! Especially for my latest trip, to NYFW! My very first NYFW. A trip which would not have been possible without my friend Lauren Mazza, the talents of ABP makeup, inventiv environments, and of course, the designer herself, Lisa N. Hoang. This amazing team not only made so many dreams come true, they also created the super chic looks for the show!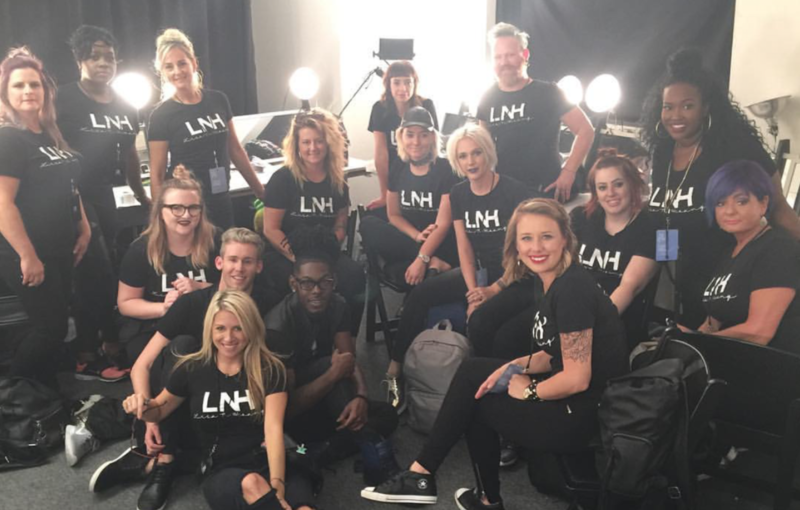 Working in teams of two, with 30 minutes per model, we started by sectioning the front from the back with a horizontal parting that went from ear to ear. In the front my partner, Bryan Wayne, and I then created finger waves by dampening the hair using mousse and gel to give us the hold and shine we needed. In the back, we directionally dried the hair into a low ponytail. Again using the mousse and gel combo at the top and leaving the ponytail/ends dry and textured. Then adding shine spray to finish the look!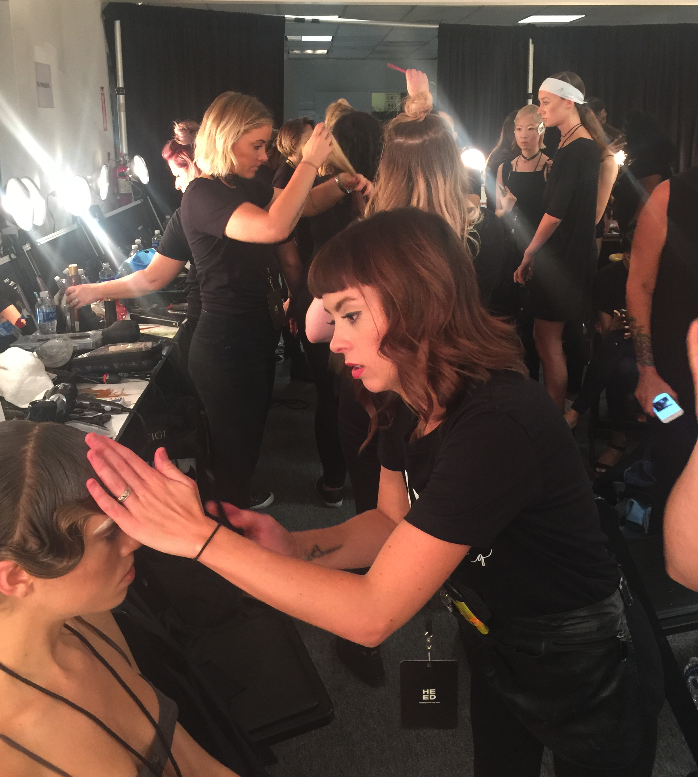 The experience was a rush, time seemed to fly faster than it ever had in my entire life, but I wouldn't have traded the experience for the world. In New York, concrete jungle where dreams are made of. There's nothing you can't do!
Be sure to Stalk Heather King on Bangstyle to keep on all her latest Hair Art!