Now more than ever, everyone from brands to salons, stylists, celebrities and clients are looking for ways to give back for a cause. This season, Biolage R.A.W. is giving back for the Holidays by partnering with 1% For The Planet. They have created 1% For The Planet Holiday Gift Sets for purchase and during the month of December for every online purchase of Biolage R.A.W. Holiday Set, 1% For The Planet will be donating 1% of the proceeds to Conservation International and association that works to preserve fresh water in at-risk locations around the world.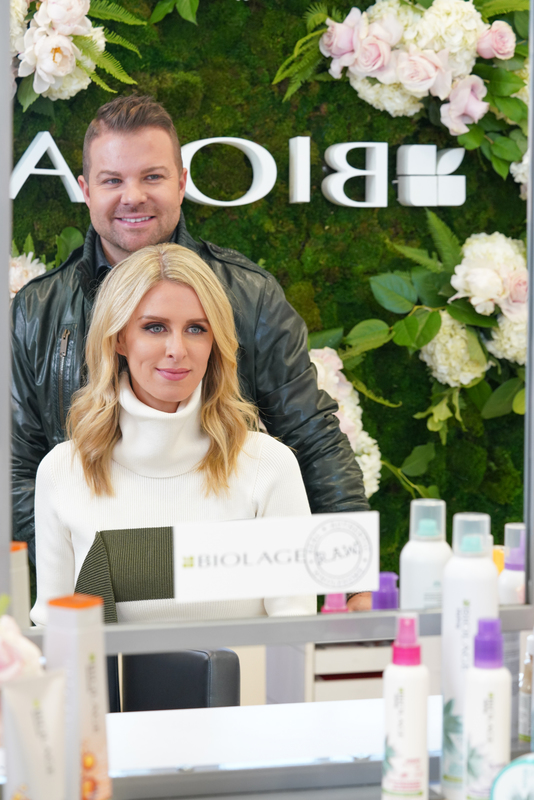 To kick off the event Brand Partner, Nicky Hilton and Matrix Celebrity Stylist and Ulta Vice President of Salon Services and Trend, Nick Stenson welcomed guests to the Ulta West Hollywood location in Los Angeles. The day started off with Nick and Nicky hosting an exclusive meet and greet with top Ulta stylists hand-picked from the southern California regional area. During that time stylists were able to have one-on-one time with Stenson and Hilton and learn about the new key product launches for Biolage over the past year. In the evening, the event opened to the public and the stylists treated over 100 guests to sweet treats, champagne and complimentary dry styles. Bangstyle had the chance to chat with Nick and Nicky about what they love most about the brand and this is what they had to share!
Nicki Hilton loves what Biolage stands for:
"What I love about Biolage are the values of the brand, not only are the products incredible, but they're paraben-free, sulfate-free and they're philanthropic."
While Nick Stenson felt:
"For me, it's important to be tied to a brand that really cares. That is what Biolage is all about - from the packaging being sustainable to what we bring back to the planet, and now the conservation of water with the 1%, I think it's so important to realize that beauty is bigger than how it makes us look its how it makes us feel."
These words really stuck with us and made the event all the more special.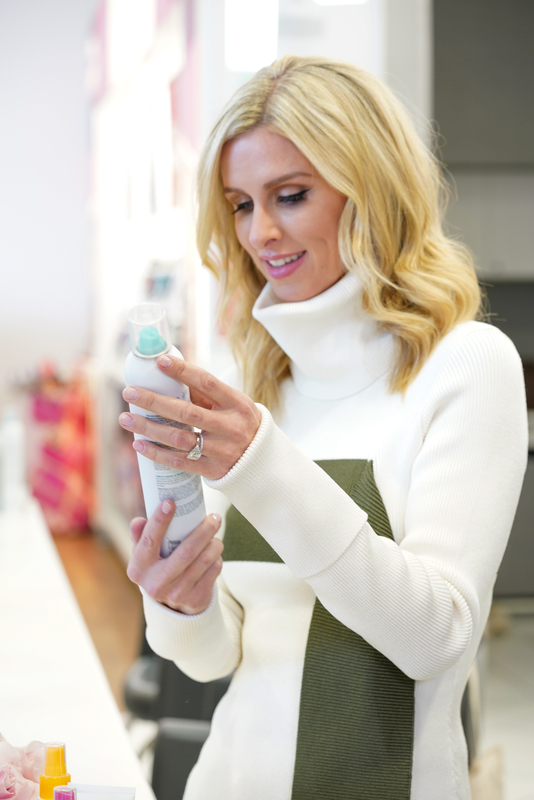 Since its inception, Biolage R.A.W. has maintained its commitment to being as good for the planet as it is for hair, thanks to natural-origin ingredients and biodegradable formulas and packaging. And Biolage R.A.W. comes by its eco-aware DNA honestly. Since launching Biolage in 1990, company founder Arnie Miller committed to cherishing and protecting nature. The Biolage 1% for the Planet holiday program carries on this commitment to a healthier planet right in time for the holiday giving season.
Established by Patagonia Founder Yvon Chouinard, 1% for the Planet matches companies with eco-minded organizations. Collectively, 1% for the Planet Members have donated more than $175 million to environmental nonprofits to-date.
"We are thrilled to welcome Biolage R.A.W. to our global network," said Kate Williams, CEO of 1% for the Planet. "Currently, only 3% of total philanthropy goes to the environment and, only 3% of that comes from businesses. We need more businesses like Biolage R.A.W. to do its valuable part to increase giving and support on the ground outcomes."
Image Credit: Jennifer Graylock
---
For more updates, product releases and more from Matrix be sure to sign up for our newsletter HERE!