Often times when it comes to the fashion frenzy that is Spring or Fall Fashion Week, we see the clothes first, and hair and nails second. As fashions trickle from the runway to the pages of magazines, blogs, and street style, we see the runway looks emulated through alternate means. Hair is one of ways in which to experiment with fashion. When it comes to styling, playing and changing a hairstyle is far less of a commitment, but still all of the fun. Be transformed as you learn how to take hair from an accessory, to a focus for fashion.
---
Textured Rope Braid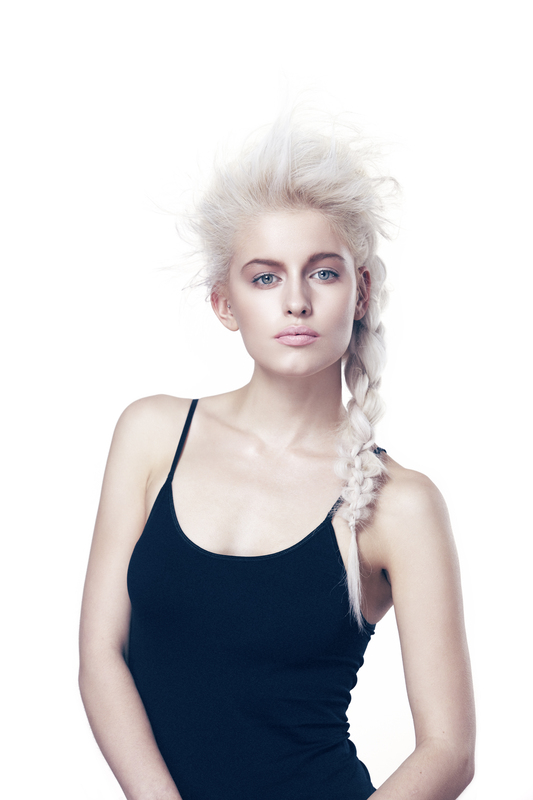 This braid is an update to the side swept braid we are used to seeing. Still embodying a fly-away feel, it opts for height and structure through the use of texture to juxtapose its silhouette. Inspired by the ever-imaginative Giles Deacon, this braid screams Elizabethan in the most fantastical way.
To get the look, prep roots with label.m Volume Mousse and rough dry to perfection. Prep dry hair with Dry Shampoo and loosely create your rope braid, leaving height at the roots and stray hairs flowing free. To finish, use Resurrection Style Dust at the roots for lift and along the braid to add extra texture as you piece apart the look.
Pair this look with a pale pink blush and a stained lip in a pastel hue for a natural style that will compliment your style without taking away from this Baroque braid.
---
Pretty In Punk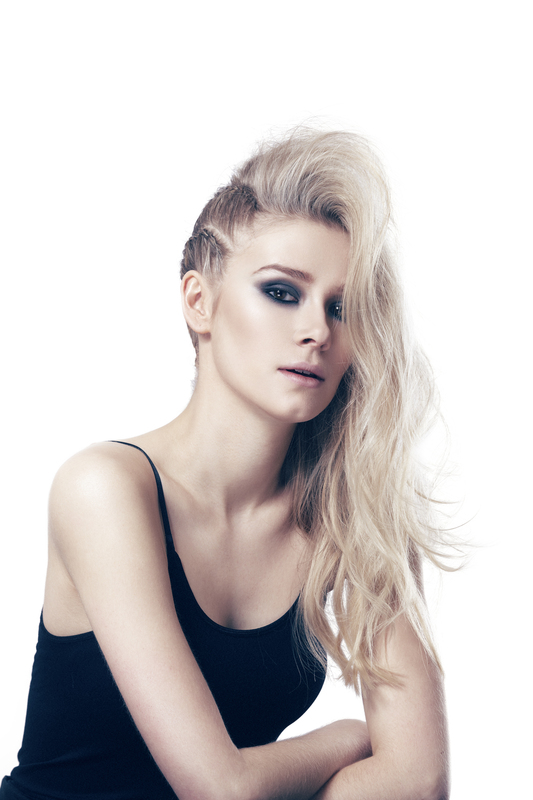 Punk has been in the limelight recently, as a statement against the "norm." Punk styles shake up the fashion-sphere to make way for new trends and statements. With inspiration drawn from the designer Rohmir, we can see ties between her statement as a brand and this majestic look. Rohmir is all about making luxury affordable, which are two words and sentiments that don't often pair together. Her fashion shakes up runways all over town and with this style we pay homage to that perspective.
To create this 90's inspired elegant braid, prep hair with Soufflé and Sea Salt Spray to create a beachy textured base style. Aim for a severe side part to add a regal drama to the look and begin braiding on the scalp in a C-Shape, using Soufflé to define your braids with texture and volume.
Pair this statement braid with a smokey eye for a majestic feel. This timeless look will add style and grace to fashions fit for a queen no matter where she is headed. 
---
Fashion Fringe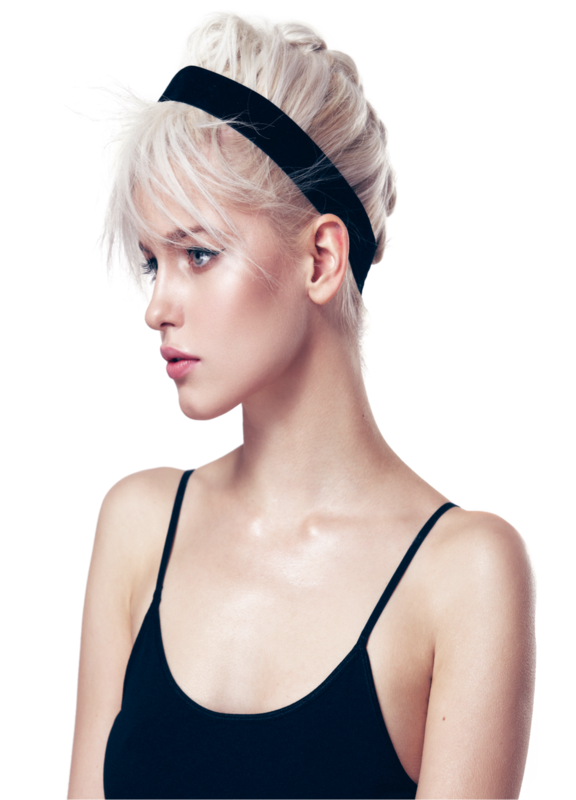 This Fashion Fringe look pays homage to three fabulous designers; with simplistic, bold structure taken from Yifang Wan, sleek and refined feelings from Belle Sauvage, and fringe and knots seen in this style boldly inspired from the Tata-Naka Spring/Summer 2016 Ready-To-Wear show.  This artistic style will make a statement for independent luxury all over the city.
Just like Tata-Naka's fringe, this look will create a dramatic design. To craft this look, prep damp hair with Volume Mousse and dry, aiming for ends that are on the straighter side, as this will make up your faux fringe. Work Dry Shampoo into your strands to create grit, hold, and volume within your knots. Beginning at the nape, work your braided knot up the middle of the scalp, working Power Paste into your knots for texture and firm hold. As you end the style at the front, secure with bobby pins and a headband to create your frayed fringe.
To accentuate your look, opt for a blush contoured cheek and flirty lashes to make the ultimate statement fringe.
---
Glam Garland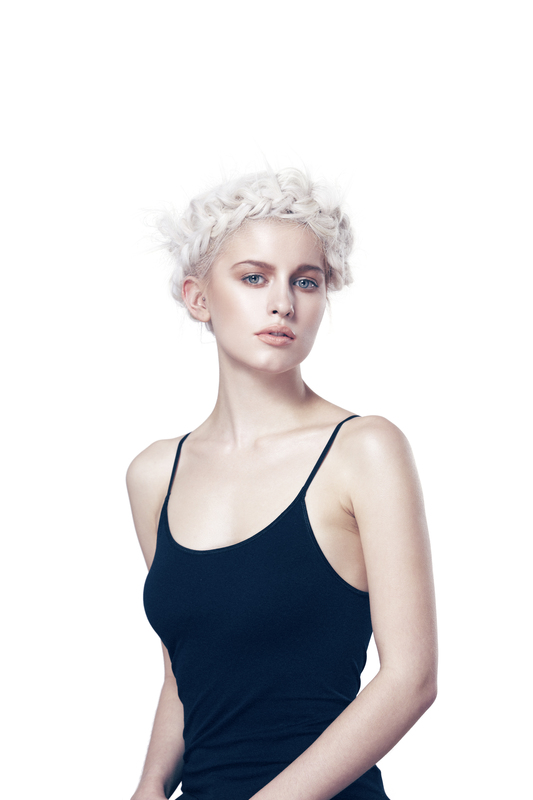 With fantasy and grace comes this Glam Garland braid, and is there anything more feminine chic than a crown braid? Alluding to the designs of Florian Jayat and Inbar Spector, there is grandness in this garland.  This look can be paired with any occasion either casual or extravagant.
To create this crown braid, prep hair with label.m Extra Strong Mousse, this will give your hair structure to withstand gravity. As you braid, be sure to take even sections with a taut grip but with a looseness to it. After completing the braid tap Resurrection Style Dust into the braid and separate for a plumping effect. Then spritz all over with Extreme Hold Hairspray to lock this style into place.
Opt for a dewy skin look and a pink lip to accentuate the elegance of this boho look.
---
As you strut these styles down the street be sure to prep and prepare them for the day ahead with the helpful hand of label.m.
For even more inspiration, stalk label.m on Bangstyle and follow them on Instagram @labelmusa for their latest fashion forward styles!