I've always had a thing for lips – lipsticks, lip-glosses, heck, even chapstick! However, I have a horrible habit of rubbing my lips together and often licking them, which leads to my constant battle to find a hue, brand, or product that stand up to the challenge. As past seasons dictated bright reds and luscious pinks, my husband found himself on constant "lipstick check," to ensure my shade didn't stray. As seasons change and a new lipstick trend comes our way, it is looking like our significant others will have the night off for our nights out.
NUDE – we can't seem to stray from the ever-present trend. First making itself known through makeup and the uptick of skin care. Then, it made its way onto hair, as balayage has never been more popular and natural shades for the masses are popping up everywhere. This in conjunction with embracing natural texture has us swooning over what Mother Nature graced us with. Nails, oh we couldn't forget about the power of a good neutral for your nails and all the amazing negative space nail art that came along with it, while clear is currently having a moment. As we make our way back to makeup, the Nude lip is having quite the moment, and by nude we don't mean naked!
Kimmy K sported a very shiny, KiraKira selfie that highlighted nude lip-gloss in all its glory, which means any moment now everyone is going to be getting glossy with it.
To be honest, the last time I bought a nude lip-gloss may have been a Mac Lipglass – can we just agree with how sticky those were? Still, we all loved them anyway. While we don't expect our lips to look like gel nails this time around, we can get behind a nude gloss, so we picked a few of our favorite shades and formulas below!
Rihanna caused quite the uproar (of praise) with her launch of Fenty Beauty. With a wide array of shades, starting off with Fenty is the way to find your hue of choice. At the moment we're crushing hard on the Gloss Bomb Universal Lip Luminizer. With over 100K hearts on Sephora, this rose nude lip shade gives anyone the perfect pucker.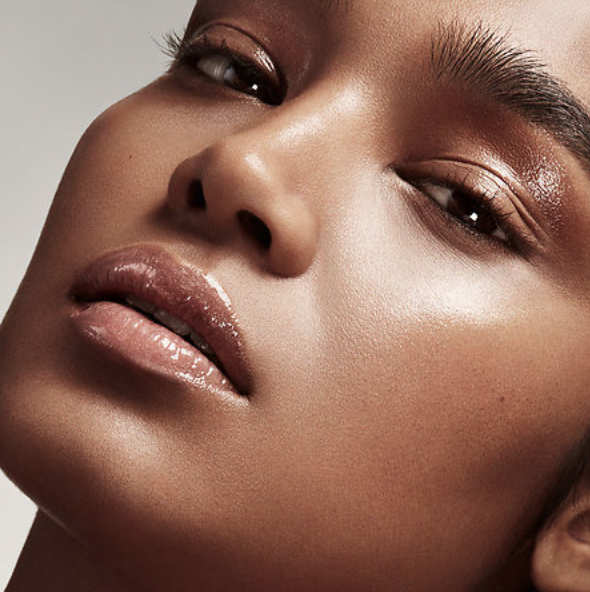 Who doesn't love a little plump with their pout? Dior Addict Lip Maximizer Plumping Gloss in Beige Sunrise is the perfect sheer nude tint is the ultimate gloss on the go. Keep this in your purse for a quick touchup even without a mirror.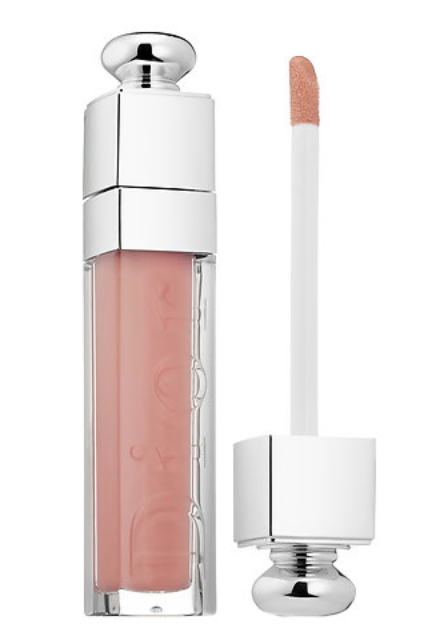 NARS just has a way with nudes. Their creamy tones and neutral colors work well on all skin types, as if we needed another reason to love their line. Second to their Orgasm blush (or maybe even their bronzer) their lip glosses are a tried and true favorite. Although usually we go a little less glam with their products, the Shimmer Finish Lipgloss in Striptease is what they call a "candlelight nude" – we feel sexy just saying it…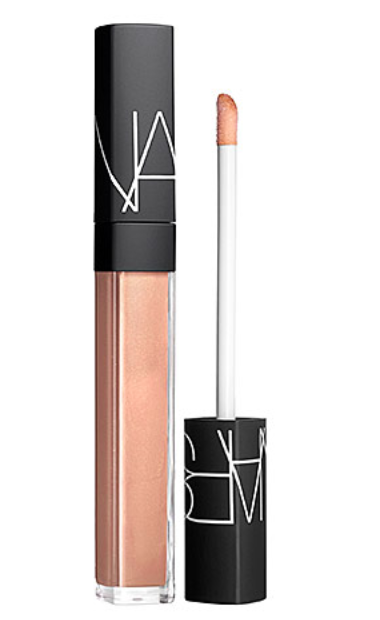 ---
Looking for the latest makeup tips and trends? Be sure to check them out here!