Matthew Tyldesley's latest collection – Origami Girls – caught our eyes in an instant! The stunning styling paired with the fun editing was just what we needed this season! Acting as inspiration to help bridge the gap between our imagination and creation. A fresh breath of air, Matthew and his team elevates the bar once again. Keep reading to learn more about how Matthew and his team created the collection and see the stunning images below!
---
"I am so proud of my team at the work we created together! We spend about six hours prepping the models and photographing them at Absolute Studio MGT in Louisville, Ky. Genna and Tony did a fabulous job creating the set and creating the appropriate lighting set up. Everyone brought their creativity to the table and both models were so gracious and stunning. Genna did an absolutely phenomenal job of styling wardrobe and for creating the paper props and the adorable paper poodle." XO – Matthew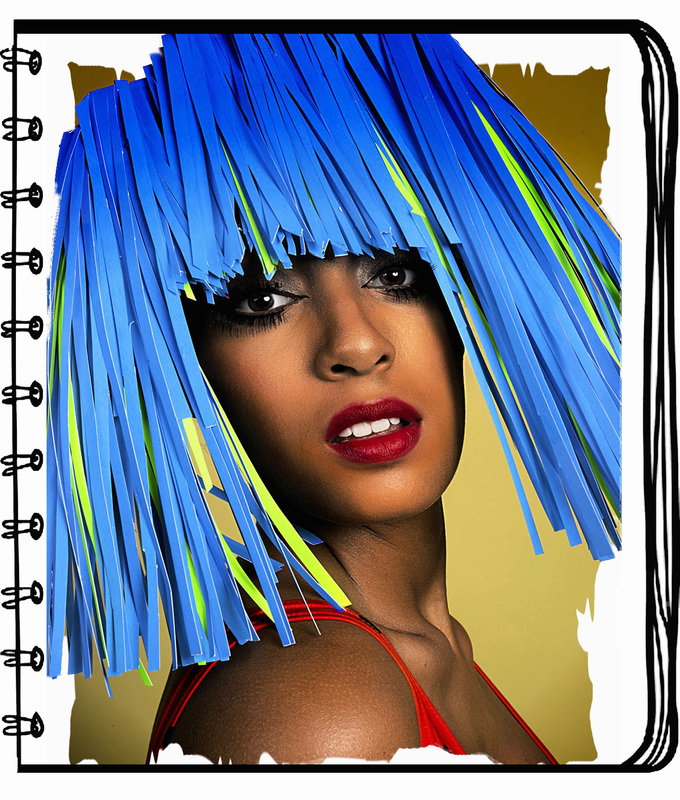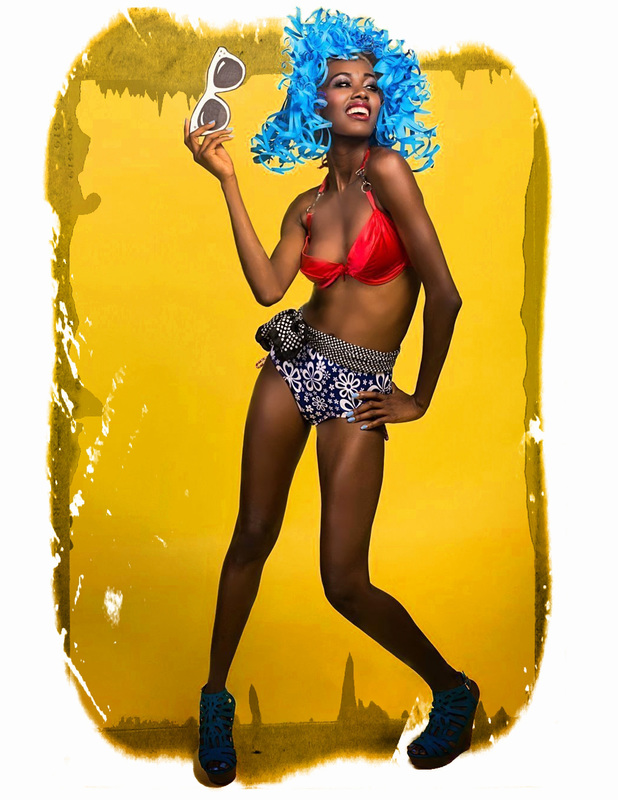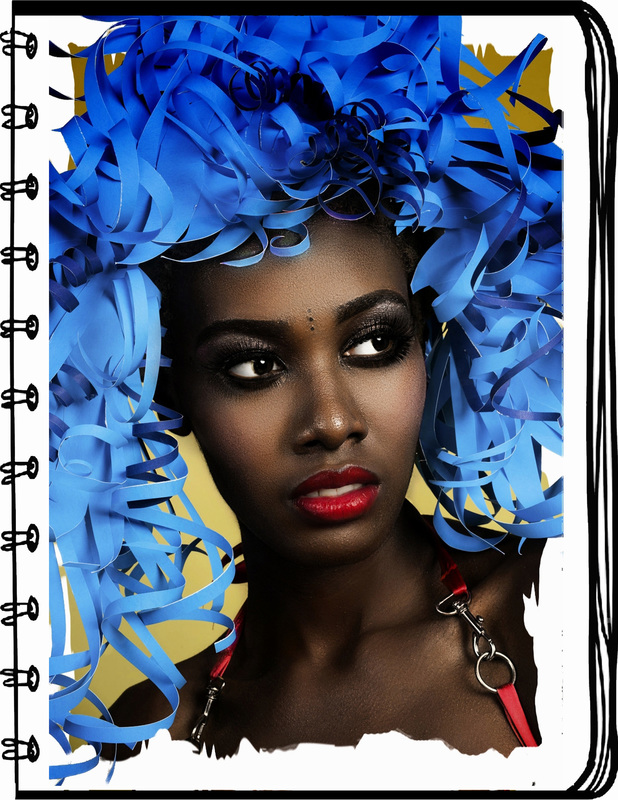 What was the inspiration behind this collection?
The inspiration for this collection came from designer and stylist, Genna Yussman Greene. She had acquired a paper doll-like dress and suggested I create a collection of paper hair. Years ago I had done a collection with construction paper and wanted to revisit that with this shoot.
How did you choose paper?
I took what I had previously done and learned from that when creating this collection. This time I purchased a poster board, it allowed for durability and allowed me to maintain flexibility. I chose to predominately work with the color blue for cohesiveness. I also used cardboard to reinforce the structures to fit the model's heads. I spent many hours at home cutting the paper into thin strips and various pieces and sizes. I layered the paper for density and to create visual contrast such as "highlighting."
How did you prep the paper?
I used a hot glue gun so I was able to work quickly and cut and shape the paper to create the wigs. To curl the hair, I wrapped thin strips of paper around tail combs. I would build the pieces on mannequins so I was able to see where the model's features would sit. Cutting hair into thin strips was key.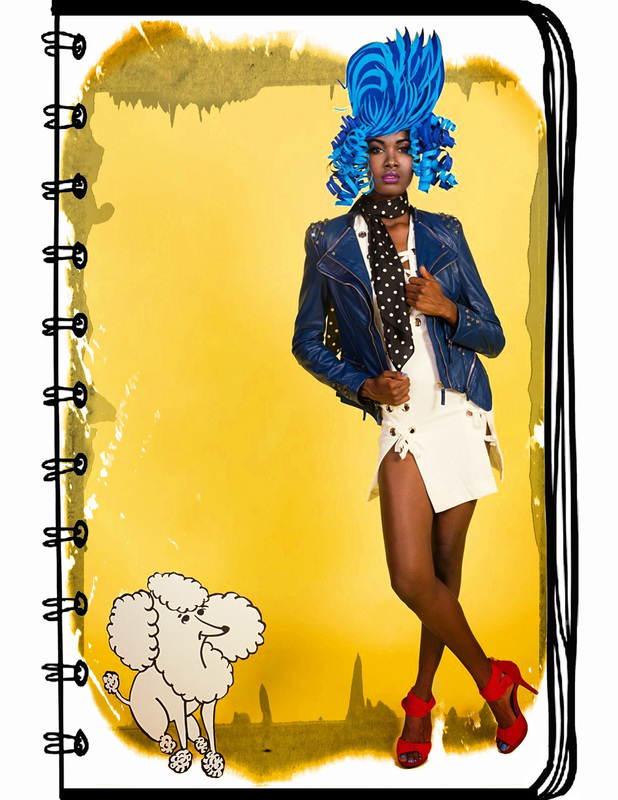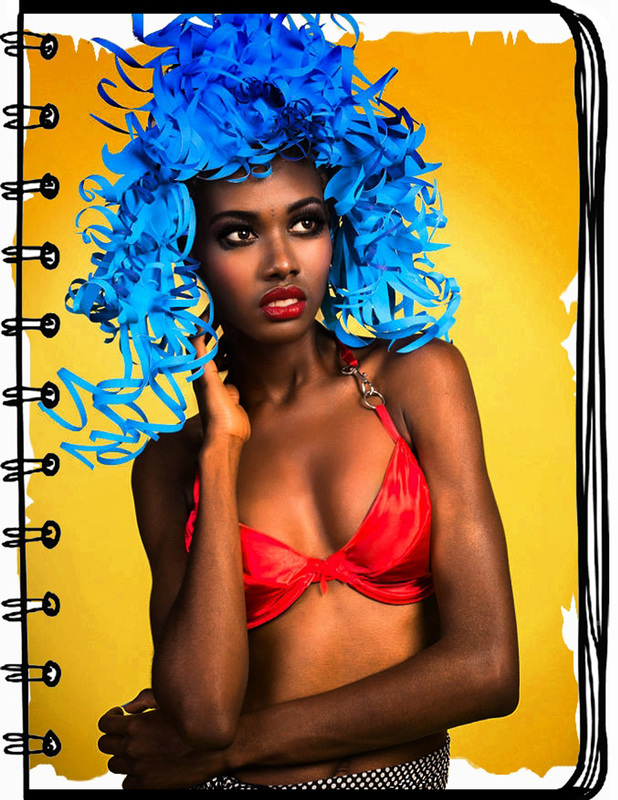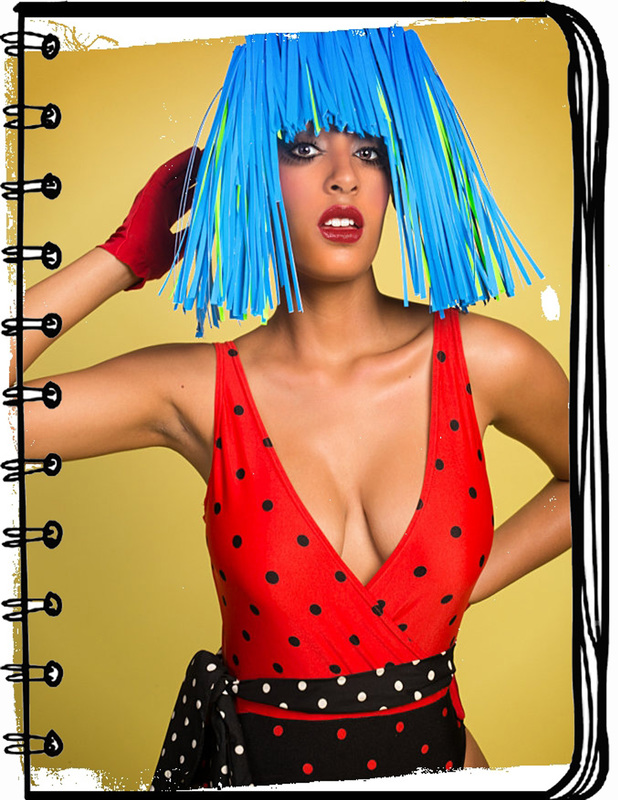 How did you construct the pieces?
I constructed the pieces by creating a base from cardboard and using a glue gun. I would cut a foundational shape from the poster board and glue it to the cardboard base. From there I would cut and layer the various shapes for visual dimension and build the looks. I wanted to create an updo, long hairstyle and fringed bob, which kind of had a Sia vibe.
How was it working with paper?
Working with the paper took several hours. In total, I created three paper wigs that we could switch on each of the models. It took lots of patience and much care to avoid glue from being visible or seeping into the surface of the wig.
What do you hope to evoke from this collection? I hope this collection reminds us all to continue to use our imaginations. It's a great way to bridge fantasy and reality. I loved the quirky, comic book filled with fashion and hair art.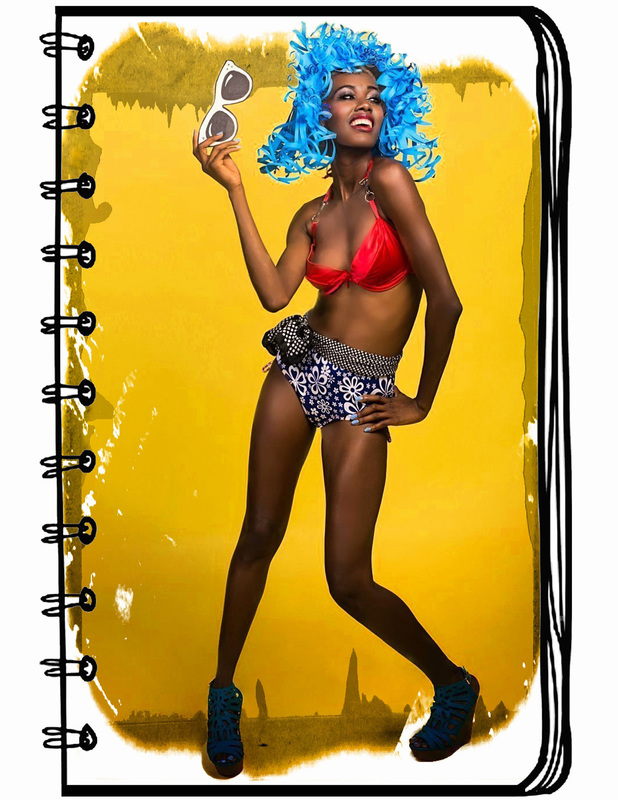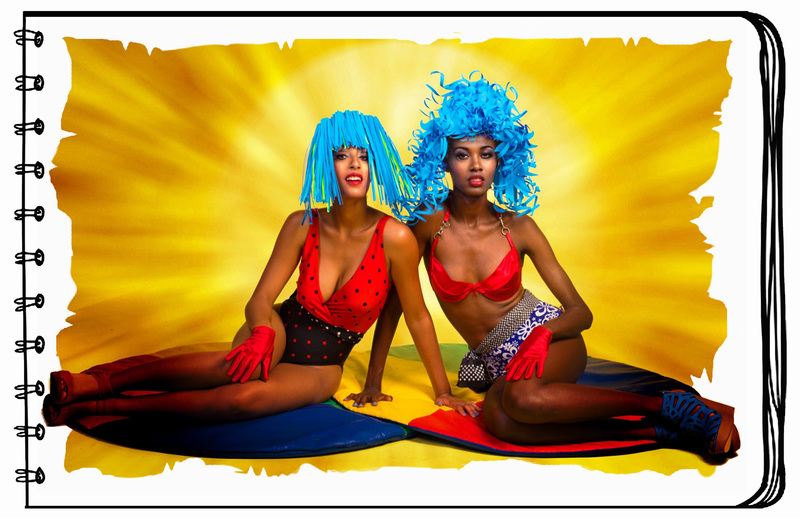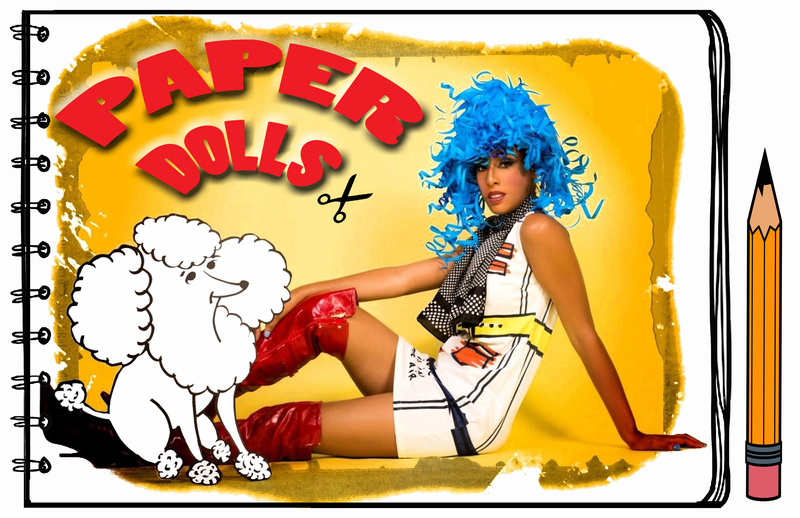 What was your favorite part of this shoot?
My favorite part of the photoshoot was working with the models and seeing them in the finished looks. In addition to doing hair, I was also tasked with doing makeup.
Did you have any challenges?
Challenges on set were minimal. Keeping mind the models own hair was not showing or areas that exposed parts of the cardboard.
What does this say about future trends?
Currently, as far as trends, anything goes! With the onset of hair accessories, I think we could see paper being used in accessories!
---
"I have been acting and modeling for 3 years now. Genna Yussman and I met each other during a film called "Remnant 13" when she picked me as a featured extra. She gave my mom her contact information and I soon did my first photoshoot with her. I was introduced to Matthew and Tony during an event held by Genna. I did a few photoshoots with Tony and hair styling by Matthew. After the event, I didn't get to see Genna and Matthew until this Barbie-themed photo shoot. This photo shoot was so unique, stylish and amazing! No one could have done the hair and makeup better than Matthew! The wigs were so fun and creative and the makeup was stunning! Genna kept the energy all the way through and made it so fun, and Tony was outstanding behind the camera! What I was hoping to get out of this shoot was more experience and an amazing last photo shoot in Kentucky, and I did! When I came in I was more confident, but I was still nervous because I wanted to do my absolute best. As soon as I got behind the camera I felt like everyone was with me. When Jasmine came into the Studio, they insisted that we should shoot together. When we did shoot together, the connection and energy between us were definitely there. I had the opportunity of learning so much from her. This photoshoot is definitely one to remember!" – Briana Velazquez, Model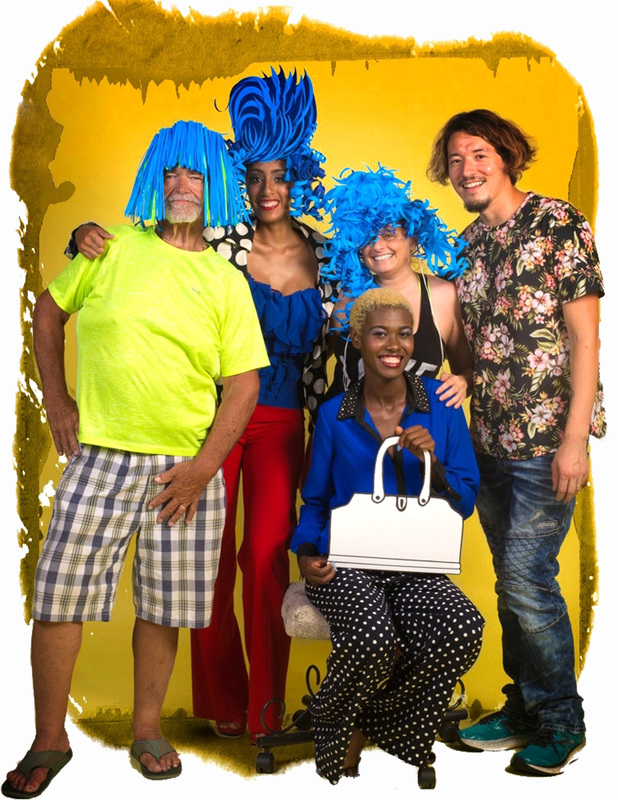 Take a peek behind the scenes!
Credits:
Models: Briana Velazquez @velazqueztb, Jasmine Graham @jas_nicole22
Hair / MakeUp: Matthew Tyldesley @hairbymatthttps://www.instagram.com/hairbymatt/
Styling/Accessories/Retouching: Genna Yussman Greene @gennayussman
Photography: Tony Welscher @dawstudio
---
Be sure to stalk Matthew Tyldesley on Bangstyle and stay tuned for even more inspiration!