Without fail, from start to finish it always takes me about 20-25 minutes to blow dry my hair. More or less, depending on how well I'm sectioning, and if I'm thoroughly drying each section or adding in curl with my brush. While products and tools have always touted their ability to "dry hair faster," my thick, curly hair has never seen that much of an improvement until now.
*Not Sponsored: Parlux Digitalyon Light Air Ionizer Blow Dryer Review
From my first days working in the salon, I have always been a die-hard Parlux fan. I even tried to get on the Dyson train, but tools like the Dyson Supersonic Hair Dryer or Dyson Air Wrap just never worked for my dense 2C/3A hair type — it always left it frizzy and took forever to dry.
Parlux hairdryers just work. I've only gone through three of them in the past 10-ish years, which gives you an idea about their lifespan. Upgrading over the years from the Parlux 3200 to the Parlux Power Light, this time around, I treated myself. I ordered the new Parlux Digitalyon Light Air Ionizer Blow Dryer — with the first ever Parlux Digital Motor.
To be honest, when I bought it, I really had no idea what this meant. But who can resist something so new and shiny?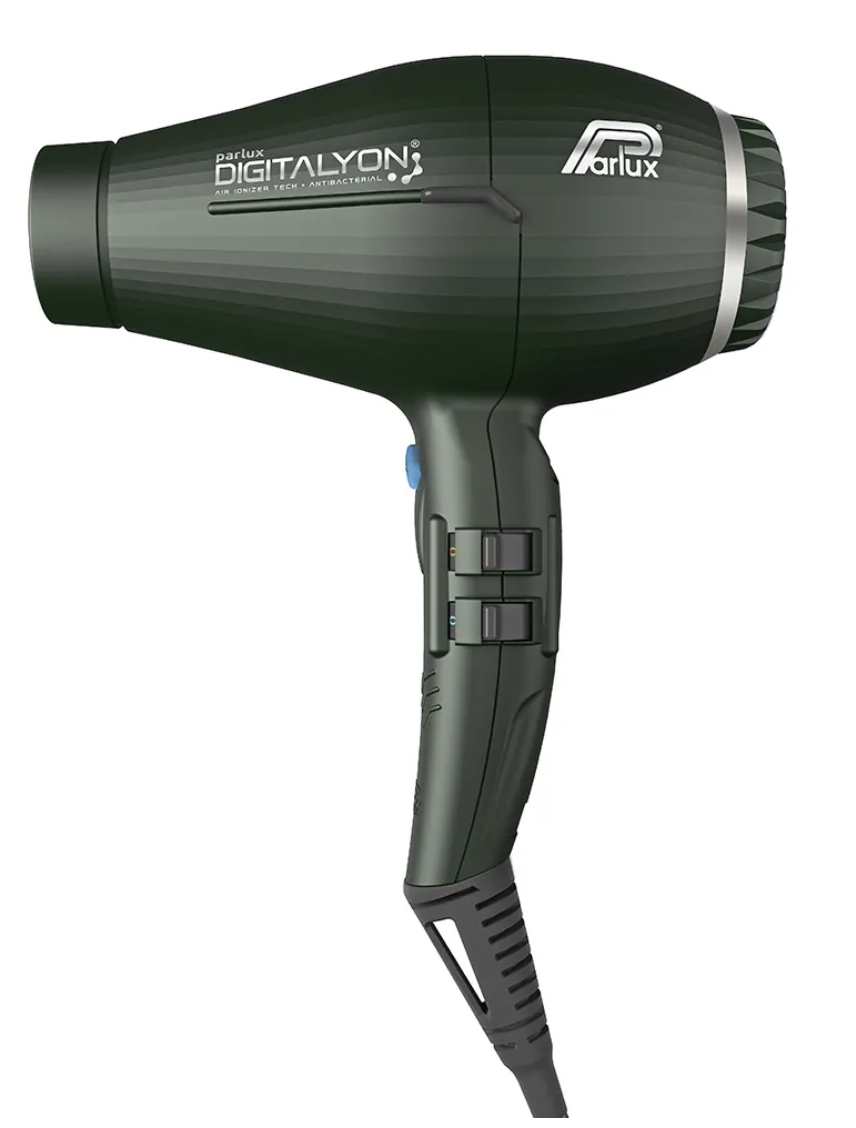 Weighing just under a pound (395g), with an ionizer to control frizz, a new digital E-LYON motor with an acoustic silencing system and a concentrated air flow of 88m3/h, the new Parlux Digitalyon Light Air Ionizer promised to deliver quick, frizz-free results while protecting my hair. And for the first time in my life, I was completely blown away (pun intended).
After working at a salon, I have always made it a habit to time how long it takes me to blow dry my hair. The new Parlux Digitalyon Light Air Ionizer has consistently shaved off 5-7 minutes of my dry time. This might not sound like a lot, but on average that's 35% faster than my normal blow dry. And as a new mom, this means everything. Not to mention, the dryer is lightweight, which keeps you from getting fatigued, and is easy to travel with.
Coming in at $349 (£169.95), this blow dryer is an investment, but still not as expensive as some of its rivals. If you're a busy stylist, have unruly hair, or are simply a blow-dry aficionado, this is the dryer for you. Oh, also, this is not a paid or sponsored post — it's simply a love letter to the only blow dryer that cut my dry time by 35% and gave me a frizz-free finish.
Parlux Digitalyon Light Air Ionizer — The Details:
2400 watts
396 grams
Digital motor
2 speeds
Air ionizer
3 temperatures
Air flow of 88m3/h
2 nozzles
Hair Free System to keep hairs from entering the motor
If you're debating about which blow dryer to buy, always stick within your budget. However, if you have the wiggle room to invest I highly suggest the Parlux Digitalyon Light Air Ionizer Blow Dryer.