We are thrilled to partner once again with the Professional Beauty Association (PBA) to promote all of the talented artists who are finalists for the 2018 NAHAs (North American Hairstyling Awards), the most prestigious hair and beauty award in the country. In this feature, get to know more about this year's Men's Hairstylist Of The Year – Paul Pereira.
Always ahead of the trends, Paul dazzles us again this year. He takes his inspiration from the world around him and intuitively draws on the movements he sees. We see modern and classic vibes intertwining in his styling and can only hope this is what we have to look forward to for the trends to come! Keep reading to get to know more about this amazing artist and his current inspirations!
---
What was the inspiration behind this collection?
Well, 90's hair is trendy now, like a lot of wave and movement, like younger David Beckham and Brad Pitt. But I also, I'm really into the show Peaky Blinders, a show about British gangsters in the 20's. They have that kind of barbershop hairstyle that was popular a couple years ago, fade with a slick-backed part But now everyone's growing that hairstyle out a bit. So I kind of look at this collection as a hybrid of those two influences, a grown-out Peaky Blinder cut with a 90's grunge/androgynous twist. But it came about really organically and sort of in the moment. Usually, I plan collections out but this one was a day-off creation. It's hard to specify how it all came together – felt like the hair gods were on my side that day, haha.
Do you have a favourite image?
Honestly, I like them all. Because I think each hairstyle matches the face structure, the vibe of each model and I think that's so important. You've got to think details – how style and technique of each cut and style – while also considering the big picture, how the finished product of the style matches the vibe of the person or the photo you're trying to create. I love the look of the guys with the textured bowl cut, it really matches his features. But, like, you wouldn't put that hair on a man with a big, bushy beard. It wouldn't really work. So, I like them all because I like considering how some many elements have to weave together for the finished product of each one .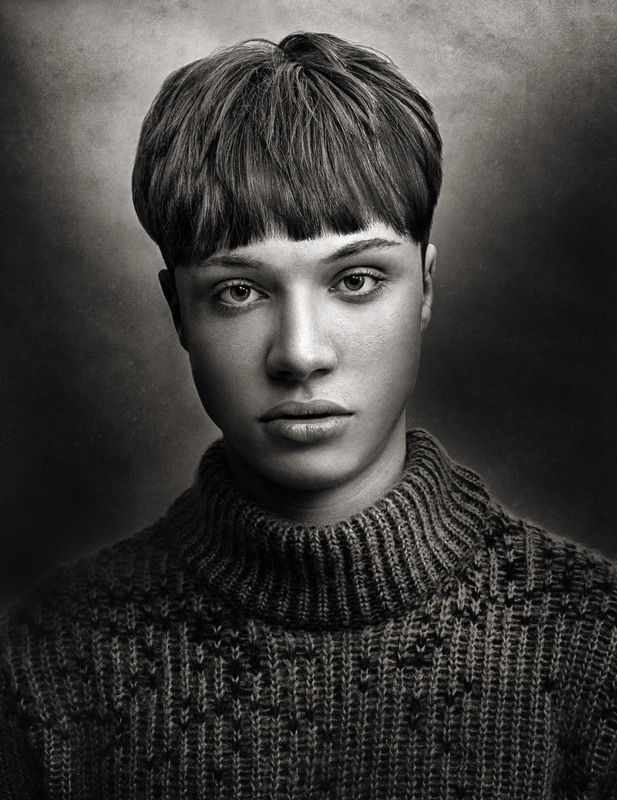 You were one of the first stylists to use androgyny in styling – how do you feel like this has carried throughout the industry and where do you see trends going next?
I like hair, like all creative industries, are influenced by society. Gender lines are becoming more and more blurred and I think it's natural that it would show up in fashion, hair, that kind of thing. And, like I said, we're going through a 90's revival and the 90's was pretty androgynous. Remember those CKOne ads and Kate Moss? We're seeing that influence show up again. The Next trend will be 80's influenced (curls) perms.
What's your biggest challenge in creating this collection?
I think it's the same challenge I have every time I attempt something new, just a bit nervous that my last good idea was my last one, haha. I think a lot of creative people feel this way and so far, thankfully, it's never proven to be true. But, I don't know, you never know, right?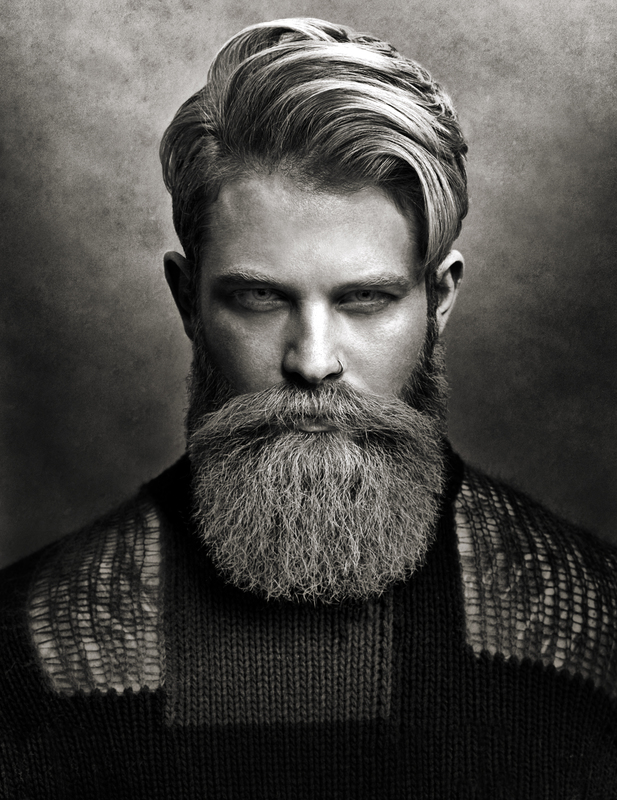 How did social media influence your work?
I use social media to follow fashion week or photographers with amazing images on social media. Those things help inform my inspiration more than, say, fellow solely hair-centered social but love Bangstyle
If you were to describe this collection in one word, what would it be?
This made sound a bit cliché but I think 'Now' would be a good word. Like I said, it all just came together on the day. And it feels like a couple of cultural moments crashing together. And it all feels of the moment. So, ya, I think Now's a good one.
Describe yourself as an artist.
I'm really inspired by photographers. I've been a big fan of Ivan Otis [photographer of this collection] for a while. His work with light and shadow is beautiful. I like imagining how hair can play in a photo with angles, with light and shadow, all of that. Sort of like a hair sculpture. I love thinking of hair that way.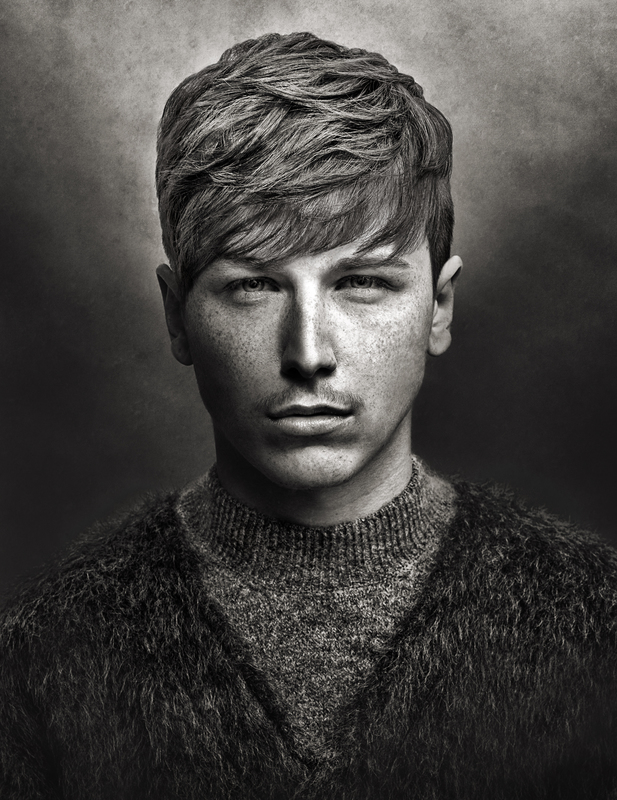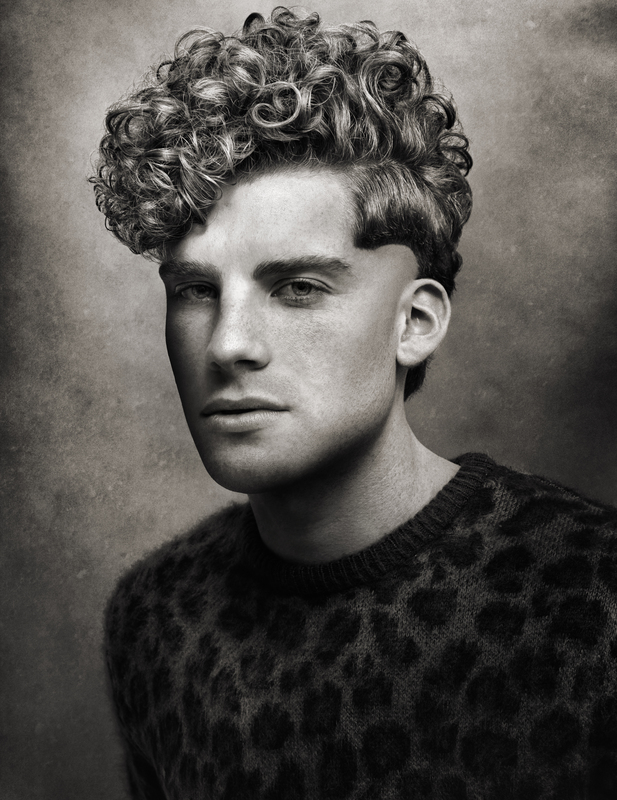 How do you Vegas?
Pool parties, great food. A little blackjack. It's adult Disney World.
If you won the lotto what would you buy?
I'd fly to Tokyo in my private jet with my close friends and hire Jiro, the sushi master from JiroDreams of Sushi, to make us a great meal OR get court-side season tix to the Raptors OR I'd rent a house in the Maldives, those ones on stilts in the middle of the ocean. I'd send my two daughters to the best schools money could buy OR I'd pay off my mom's house OR I'd donate to Cancer, my father passed early from cancer. I don't think I'd retire though. So I'd probably just cut hair for free and pay for an epic staff holiday party each year.
---
Looking for inspiration? Be sure check out all the NAHA finalists here.