Lazy beach days may be good for the soul, but they can wreak havoc on your strands. Salt water can leave your locks dry and tangled, and can actually fade your hair color over time. Don't let your hair be the reason you're stuck in the house all summer! Follow this easy beach-day hair care routine for gorgeous tresses all summer long.
Stop damage before it strikes. 
Apply a protective leave-in conditioner to damp strands the night before. It will create a much-needed barrier for your locks as you play around in the ocean waves, leaving them less vulnerable to salt water's drying effects and protected from the sun's harmful rays.
Try: Eleven Australia Miracle Hair Treatment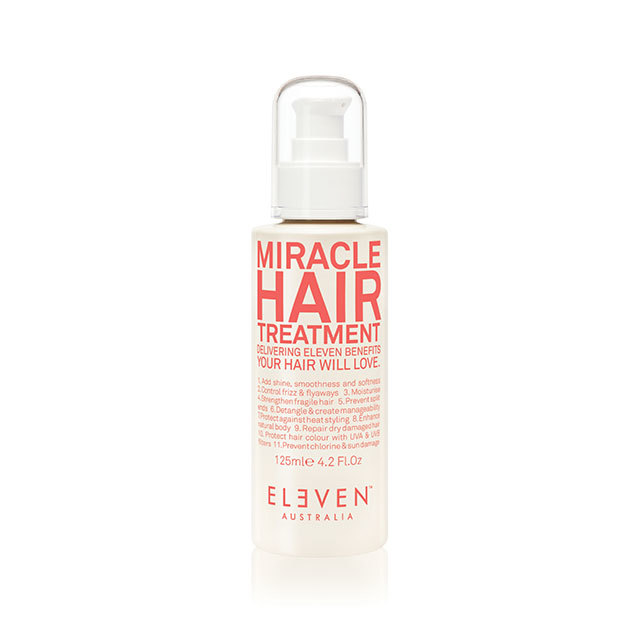 Stick to a tangle-free hairstyle.
Although letting your hair simply "do its thing" at the beach may sound nice, it's best to pull your hair out of the way. A loose braid or bun is an easy way to prevent tangling. Plus, you'll get effortless, natural beach waves when you take out the style.
Try one of these easy to create styles: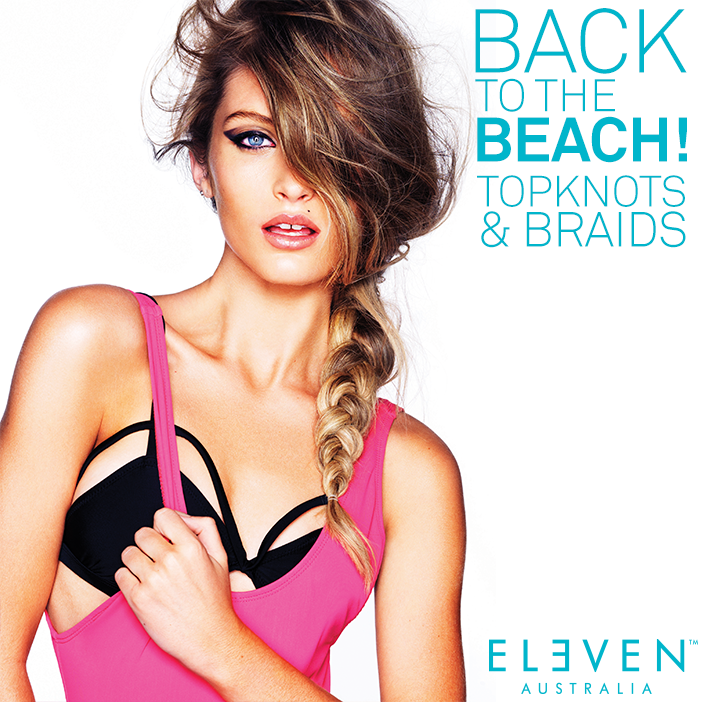 Opt for an ultra-hydrating shampoo and conditioner.
Not all hair cleansers and conditioners are created equal, especially when it comes to rescuing post-beach strands. Opt for a color-safe, nourishing shampoo and conditioner that will provide much-need hydration to thirsty hair while washing away dirt, sand and grime.
Try: Eleven Australia Hydrate My Hair Moisture Shampoo and Conditioner
Replenish and repair strands.
Much like you apply lotion and aloe vera after laying out in the sun, it's essential to introduce moisture back into your locks after a beach day. Apply a deep conditioning mask to your hair as soon as you get home to keep dryness, breakage and damage to a minimum.
Try: Eleven Australia 3 Minute Rinse Out Repair Treatment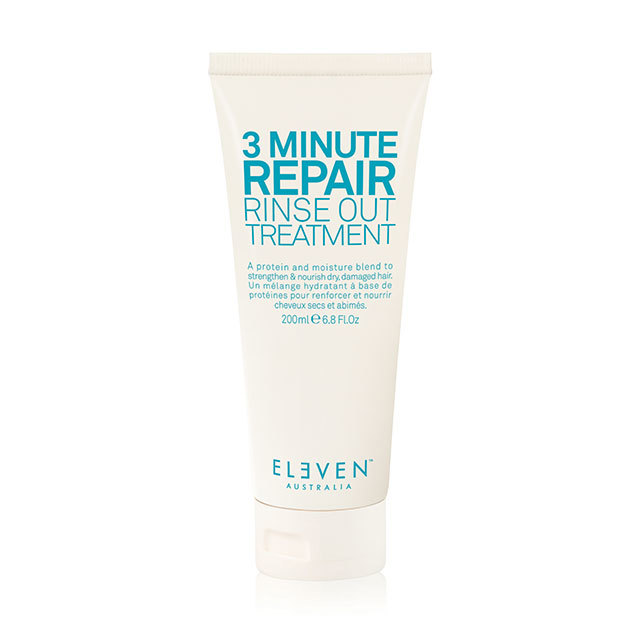 ---
Want more styling tricks? Be sure to stalk ELEVEN on Bangstyle, shop their products on ElevenAustralia.com, and for the ultimate dose of daily inspiration - follow them on Instagram!