As summer comes to a close, your hair is probably feeling dry, lifeless, brittle and in desperate need of a little TLC. Enter: the Redken All Soft Mega line. Formulated to provide intense moisture and nourishment to dry, coarse strands, this innovative range offers everything you need to repair summer's wear and tear on your hair. Keep reading to discover five products that promise to give you gorgeous hair well into the upcoming season.
Redken All Soft Mega Shampoo

Hair feeling parched? Ditch your standard shampoo and opt for this ultra-hydrating formula instead. An essential product to every girl's haircare routine after the summer months, this heavy-duty shampoo gently cleanses and removes build-up as it restores moisture back into the hair.
Redken All Soft Mega Conditioner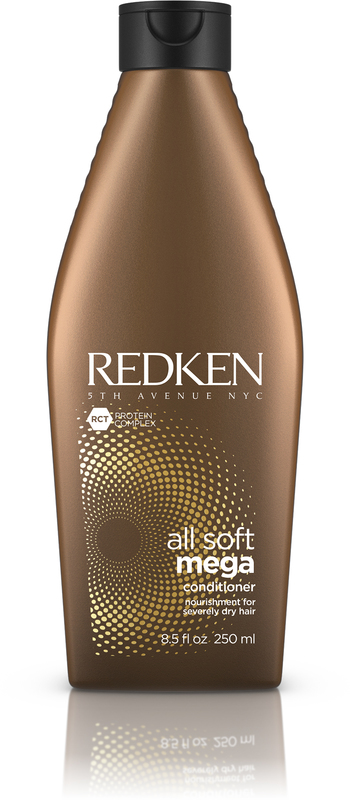 Formulated with a blend of sachi ichi extract. aloe vera gel and cactus extract, this moisturizing conditioner nourishes the hair from the inside out, leaving it silky-soft until your next shampoo.
Redken All Soft Mega Mega Mask

As revitalizing as a big glass of ice water is on a scorching-hot day, this deep conditioning mask delivers a much-needed surge of moisture to the hair. The best part? The mask's hydrating benefits actually stay in your hair for up to three washes, meaning it keeps working long after you rinse it out.
Redken All Soft Mega Recovery Tissue Mask Cap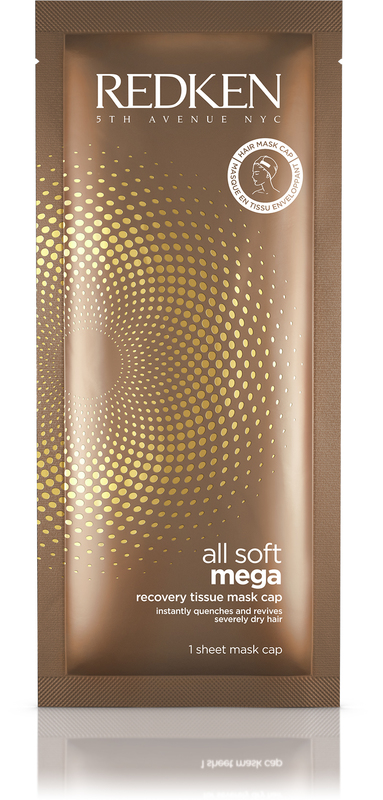 Think of this product as the hair equivalent of your favorite sheet mask. This single-use mask cap moisturizes and smoothes the hair cuticle, leaving even severely dry, damaged or coarse hair softer and more manageable.
Redken All Soft Mega Hydramelt

Consider this powerhouse product as the final stage of hydration. This nourishing leave-in treatment seals in moisture and delivers increased softness, manageability and shine without weighing your hair down.
---
For even more summer styling tips, hair color and style trends, be sure to follow @Redken on social media for the latest updates!