Workout? Or extend my hairstyle just one more day? The start of a new year, a new season, or even just a new week is a great time to refocus energy and refresh your workout routine, but you might find yourself giving in to excuses to skip in order to extend the life of your blowout. Don't let your hairstyle hold you back, with a few choice products, you can easily solve this problem.
Getting Started
You've got your new Lulu's, are subscribed to a new fitness app, now all you need is a kit that takes care of your tresses. To keep on track with your latest resolutions, Hairstory's new Fitness Kit pairs perfectly with your new workout routine. It packs a literal one-two punch to air dry hair with ease and extends the life of your style.
Meet Your Workout Partners: Hairstory Hair Balm + Hairstory Powder
If you're looking for the perfect air-dry sans frizz, Hair Balm is a must-have. A creamy all-natural formula that acts as a leave-in conditioner, curl cream and frizz fighter — it saves you time post-shower and cuts down on precious real estate in your gym bag. Instead of fiddling with multiple products, reach for a single formula that does it all, and in less time!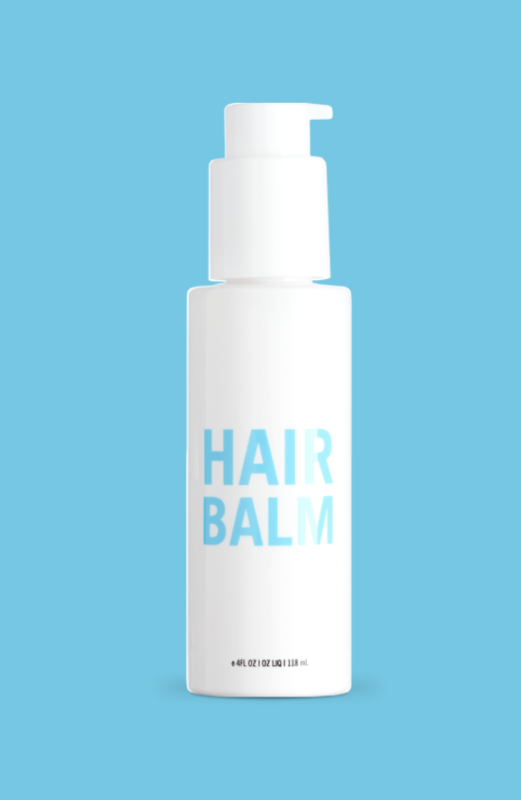 How To Use:
The beautiful thing about this formula is that it works on all hair types. After cleansing and conditioning in the shower, remove excess moisture and gently work the formula through your hair from root to tip. *If you have fine hair or want extra volume, start at the mid-shaft instead. Whether you're looking for undone curls, barely-there waves or a sleek finish, hair balm works with your natural texture to enhance it in all the right places. Additionally, thanks to Jojoba Oil (which mimics your hair's natural protective barrier) this nourishing formula adds strength, moisture, and definition.
The Results:
I tested this product by applying it to only one single side of my head (with my normal leave-in on the other) to see the results. The side with Hair Balm was visibly less frizzy and more defined — and by visibly, I mean that even my husband could tell the difference. The application was simple and the results were highly effective, helping me achieved an effortless look from my more than temperamental curls.
Dry shampoo is easily one of the most useful styling products ever created. Not only does it help refresh second (or third) day hair, it can add volume and hold to fine strands and even help build solid foundation for up styles. The Hairstory Powder is a translucent powder made from vegetable and mineral matter that is ideal for absorbing oil and sweat post-workout. In addition to refreshing your hair, it is also the perfect styler to add volume or texture in a pinch. With an aerosol-free formula, this product respects the environment and is the ideal product to tag along on travels.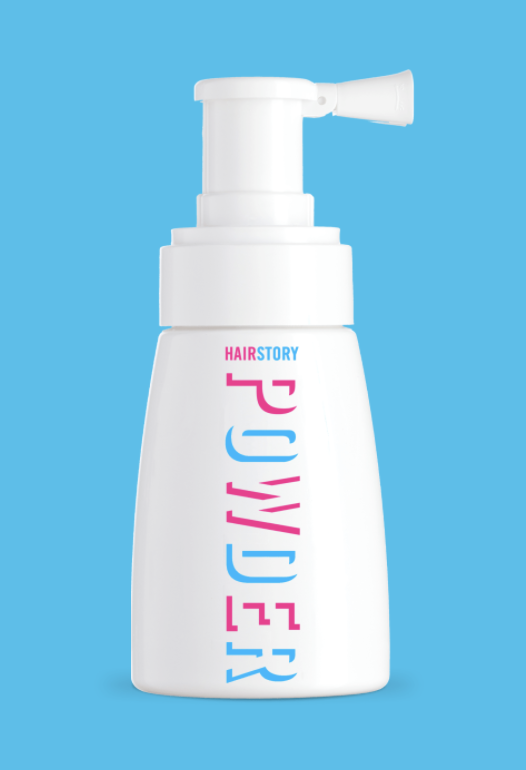 The Results:
What I loved most about Hairstory Powder (apart from the aerosol-free formula), was the ability to instantly add volume. A great product for long hair, this is a perfect formula for shorter hairstyles for an instant pick-me-up. Apart from myself, I also tested this product out on my husband who has skinny hair that tends to fall flat on day two, and this product created an insane amount of hold and gave him more volume than he usually gets on freshly washed hair.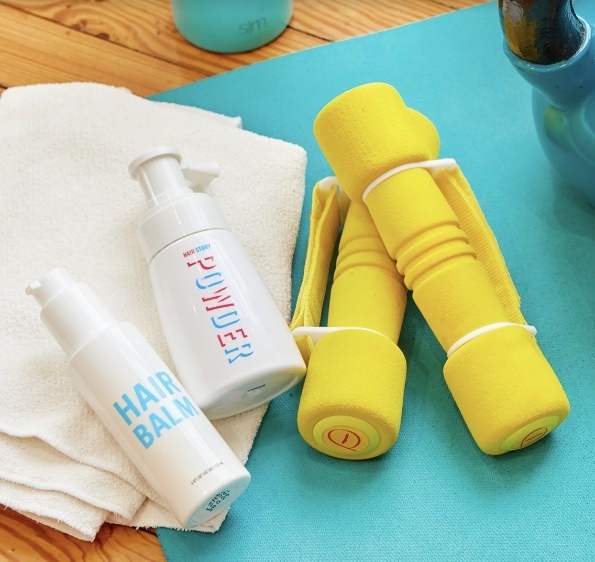 This Fitness Kit is easily the best way to conquer your workout without compromising your hair. Try it out for yourself and let us know what you think in the comments below!