After you've made it through your workout, sometimes the last thing you want to think about is figuring out what to do with your style. This especially rings true if you're headed off to work or need to run errands.
On one hand, the gym bathroom isn't the most ideal place for a full wash, dry, and style and on the other, washing your hair too frequently can lead to a dry, flaky scalp and brittle, unhealthy strands. For this reason, experts recommend washing your hair only every two to three days—even if you work out a lot. Depending on your hair type, you may be able to get away with just a quick mist of dry shampoo, or you may need a rinse ASAP. Curious about what's best for your style? Keep reading.
Pre-Workout Prep
Prepping your style before working out can help your hair on so many levels. For example, if your workout of choice is swimming, adding a deep conditioner throughout your strands prior to your laps can cut down on the effect chlorine has on your color and style. Additionally, if you know you won't be washing your hair directly after, consider applying an intensive hair treatment, like Redken's Extreme Anti-Snap leave-in treatment for damaged hair, and comb from the root to your ends. Then, pull hair into a simply ponytail or bun. The treatment will help keep your hair in place during your workout and allow the product to penetrate deeper and work harder.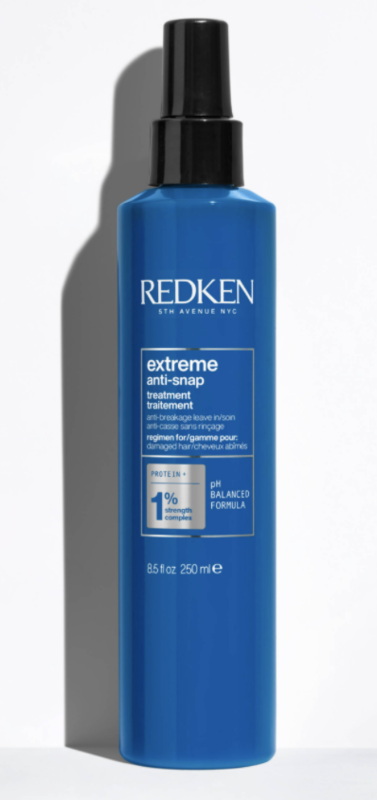 After you've finished working out, you can comb out your strands for a loose look or pull back into a sleek, low nape knot for a chic and sophisticated post-gym look.
Avoid Over-Washing
Over-washing your hair can lead to dryness, breakage, frizziness, and all kinds of other problems. Depending on the state of your hair, skip the post-workout wash and toss a few reliable products into your gym bag instead. Try dry shampoo, like Redken Deep Clean Dry Shampo Jumbo, that soaks up excess oil and sweat, adds body and refreshes without being overly drying.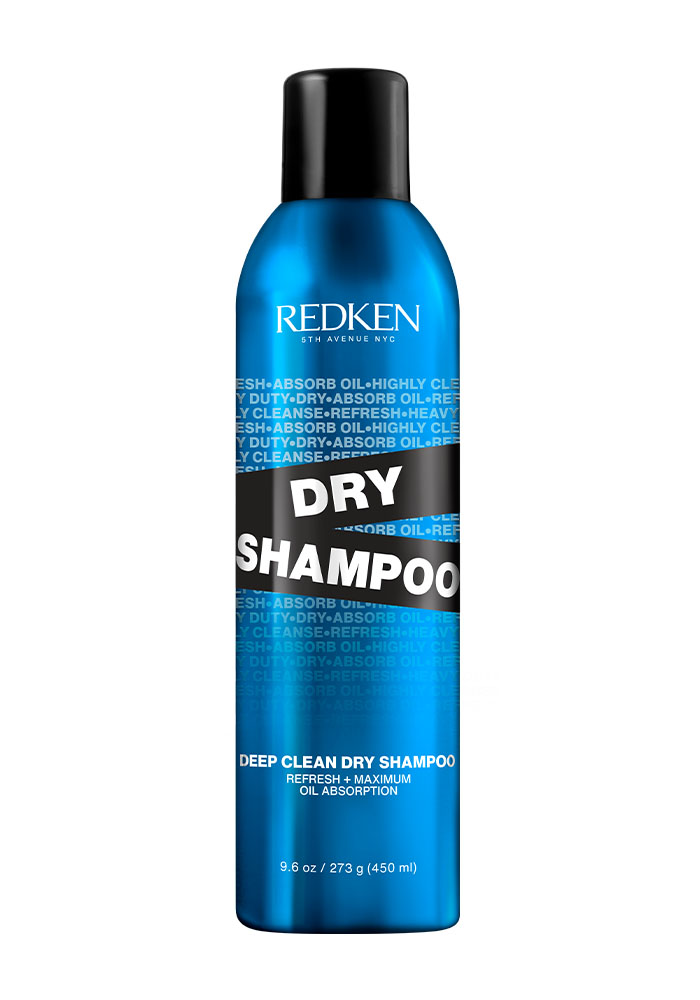 If you can't stand the idea of not fully showering post-sweat session (understandable), rinse your strands without shampoo instead. Aim for lukewarm to cool or even cold water, rather than hot water and add a touch of conditioner to lightly cleanse and deodorize without completely stripping hair of natural oils.
Embrace Natural Texture
Save time and space in your gym bag by leaving the styling tools at home and instead of embracing your natural hair texture. Also, by cutting down on heat styling you can cut down on extra stress to your strands. If you've got naturally straight or wavy hair, a sea salt spray can easily add beachy texture. We like Wella Professionals EIMI Ocean Spritz Spray. For curly girls, run a styling cream, like Keune Style Curl Cream, through rinsed strands to add shine and definition while reducing frizz.
Re-Style When Possible
If you want to work out, but you're having a great hair day or just got a blowout, you can prolong your style! Start off by using hair ties that don't crease, instead opt for a cloth hair tie or scrunchie. To keep your strands from getting too sweaty, section the hair near your face and loosely clip it back. Pull the remaining hair up into a loose ponytail and secure with a soft elastic. The key is to avoid pulling hair too tight, which can lead to dents. Adding loose braids is another easy way to save your style or allow for the ability to to restyle when possible.
After your workout, let hair loose and gently comb or brush out with your fingers. Apply Redken Deep Clean Dry Shampoo and let it work its magic on your way to the office. You'll arrive refreshed without the need to completely re-style.