Miuccia Prada is known for making a statement on the runway - one far more influential than a pair of knits or heels. She takes a stand in her clothes and always seems to be moving forward with them. This season, Milan saw two sides of Miuccia. On one hand, her SS19 show screamed conservative, while the other said anything but that. From buttoned-up blouses to shear ensembles, she had everything under the sun, and then some.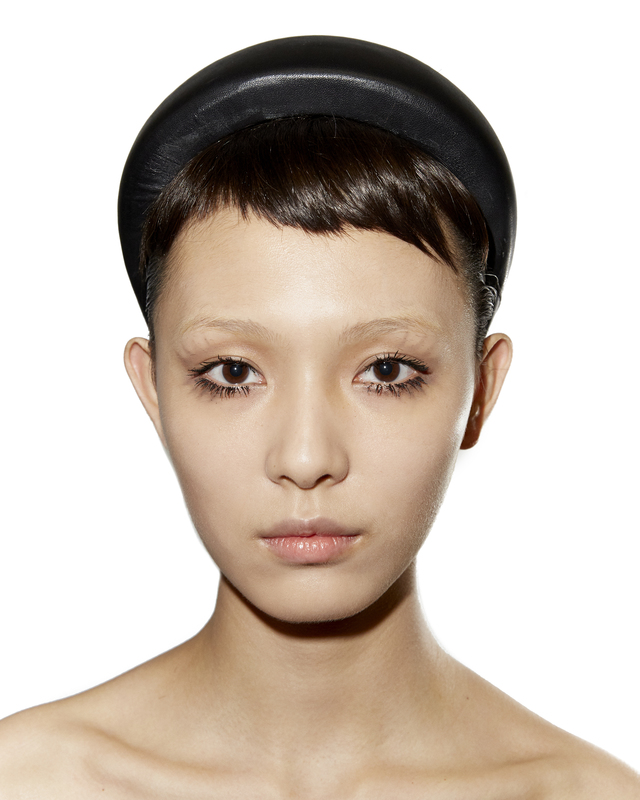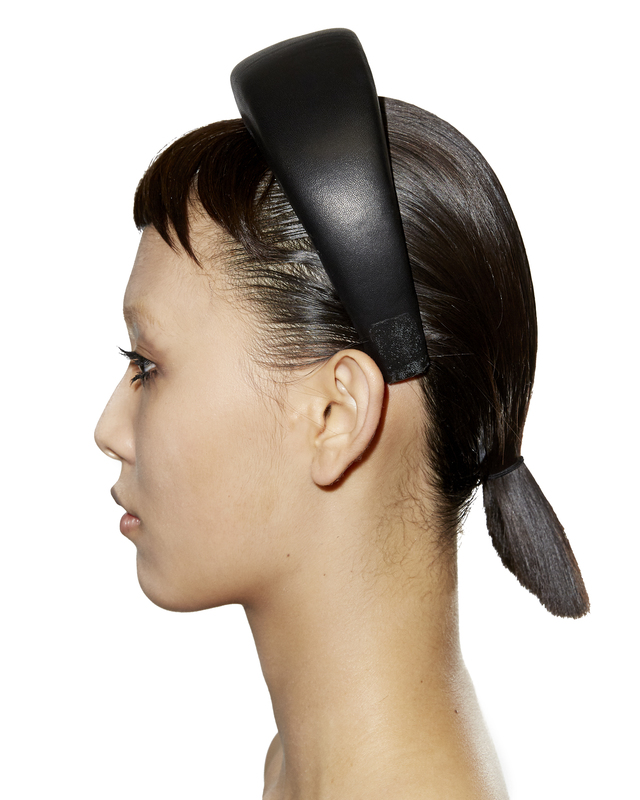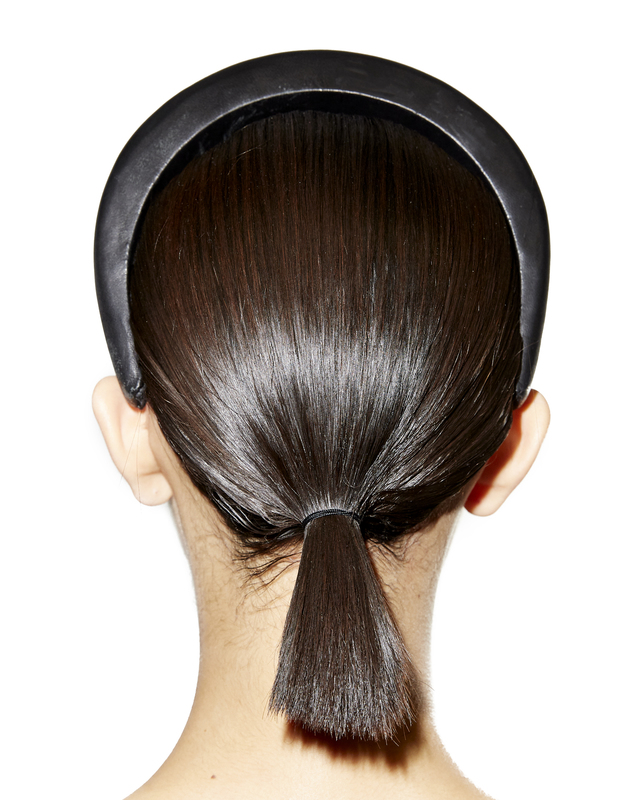 Just like her designs, the hair was easily translated for a few different eras and could be taken a plethora of ways. "Every girl is wearing an exaggerated leather studded headband, which gives a nod to a sixties good-girl but it's so exaggerated with the leather and studs that it can feel futuristic." Said Redken Global Creative Director Guido Palau. "I used the headband to hide putting a small bang in. Every girl has a short fringe that gives it a boyish, toughness, rebelliousness. It's funny how it changed their faces and they become different personalities and then with the headband, it's a real strong silhouette," he added.
Feeling a mini fringe this season? Keep reading to get the look!
GET THE LOOK – BOYISH PONYTAILS:
1. Start with damp, freshly-washed hair using Redken Color Extend Magnetics Shampoo and Conditioner.
2. Apply Satinwear 04 from mid-lengths to ends and blow dry hair back away from the face.
3. Smooth hair into a low ponytail and secure with a hair tie. Spray Forceful 23 to hold ponytail in place.
4. Add a hair extension to the front hairline and trim into a short fringe. Use a headband to cover where hair extension is applied to the hair.
---
For fashion-forward hair color and style trends be sure to follow @Redken on social media for the latest updates!