Just like the seasons, hair care routines can change with the wind, and they often do! You might have thought you had the perfect hair care routine nailed down, but then a new trend is introduced that shows you a whole new world of hair health. We've seen this happen with at-home color care and multi-tasking conditioners, but now it's time to bring pre-shampoo treatments to the spotlight.
So, what is a pre-shampoo treatment? Well, in its most basic form, a pre-shampoo treatment is a hair treatment that you use before your regular shampoo and conditioning regimen. These treatments are often problem-specific, meaning that they are tailored to your specific hair need. For instance, if you have fine hair, you'll want a pre-poo treatment that caters to your hair type. Or, if you have curly hair, you will want to opt for a pre-shampoo treatment that will nourish your curls.
Choosing the right pre-poo treatment is as easy as diagnosing your hair's needs. You can do this diagnosis yourself, or you can ask your stylist during your next salon appointment. They will be able to pinpoint your exact hair need and recommend the best pre-shampoo treatment for you.
Once you've decided what your hair needs, it's time to choose the perfect pre-shampoo treatment for your hair. Contrary to what you might have heard or been ready about pre-shampoos before, not all pre-shampoos look the same. They can come in the form of hair scrubs, hair masks, butters, oils, or even conditioners. Here is a breakdown of two different types of pre-shampoo treatments and what they could add to your hair care routine.
Hair Oils
If frizz or damaged ends is your diagnosed hair problem, then a pre-shampoo oil treatment might be in the cards for you. Oil treatments are a great way to strengthen your strands and add lasting nourishment to your hair that will keep your strands moisturized. This all leads to the benefit of your hair being less prone to frizz. For this specific treatment, it's important to remember that a little oil goes a long way. So, you will only need to apply a few drops to your hair to experience the full effect.
Adding essential oils to your current hair care routine is a great pre-shampoo treatment. By adding an essential oil like the Keune So Pure Energizing Essential Oil, you can enhance your wash day experience by making it more aromatic and enhancing the effects of your other products. For this essential oil Add a few drops (max. 5) to enrich products, with water in an aroma diffuser, or on a warm damp towel. The essential oils are not to be used directly on the scalp.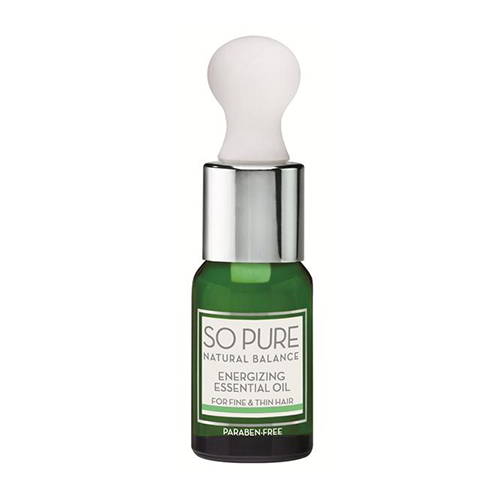 Scalp Scrubs
Scalp scrubs are one of our favorite forms of pre-shampoo treatments! Mostly because they feel the most luxurious of all the pre-poo treatments out there, but also because they offer some amazing benefits.
When it comes to the growth and health of our hair, many people tend to think shampooing and conditioner are the keys. However, hair growth and health start at the root, AKA your scalp! We shampoo and condition our hair to keep our strands clean, but you need a scalp scrub to keep your scalp and roots clean!
One of the best scalp scrubs to use for your pre-shampoo treatment is KEVIN.MURPHY SCALP.SPA SCRUB. This scrub will help detoxify, purify, and beautify your hair by gently exfoliating your scalp and removing any build-up or dead skin. Through this exfoliation, your scalp will be prepped as a clean and clear canvas for optimal hair growth and health.