href="https://www.bangstyle.com/users/Peachy%20Stylist-58876" target="_new">Jodie Austen assisted Syd Hayes of Premier Hair & MakeUp, on the Preen Autumn/Winter 2015 show for London Fashion Week. Read Jodie's notes below on how she created the textured ponytails for the desert inspired show.
The Style: 70s inspired.
The Products: L'Oreal Paris Studio Line Mousse, L'Oreal Paris Studio Line Gel.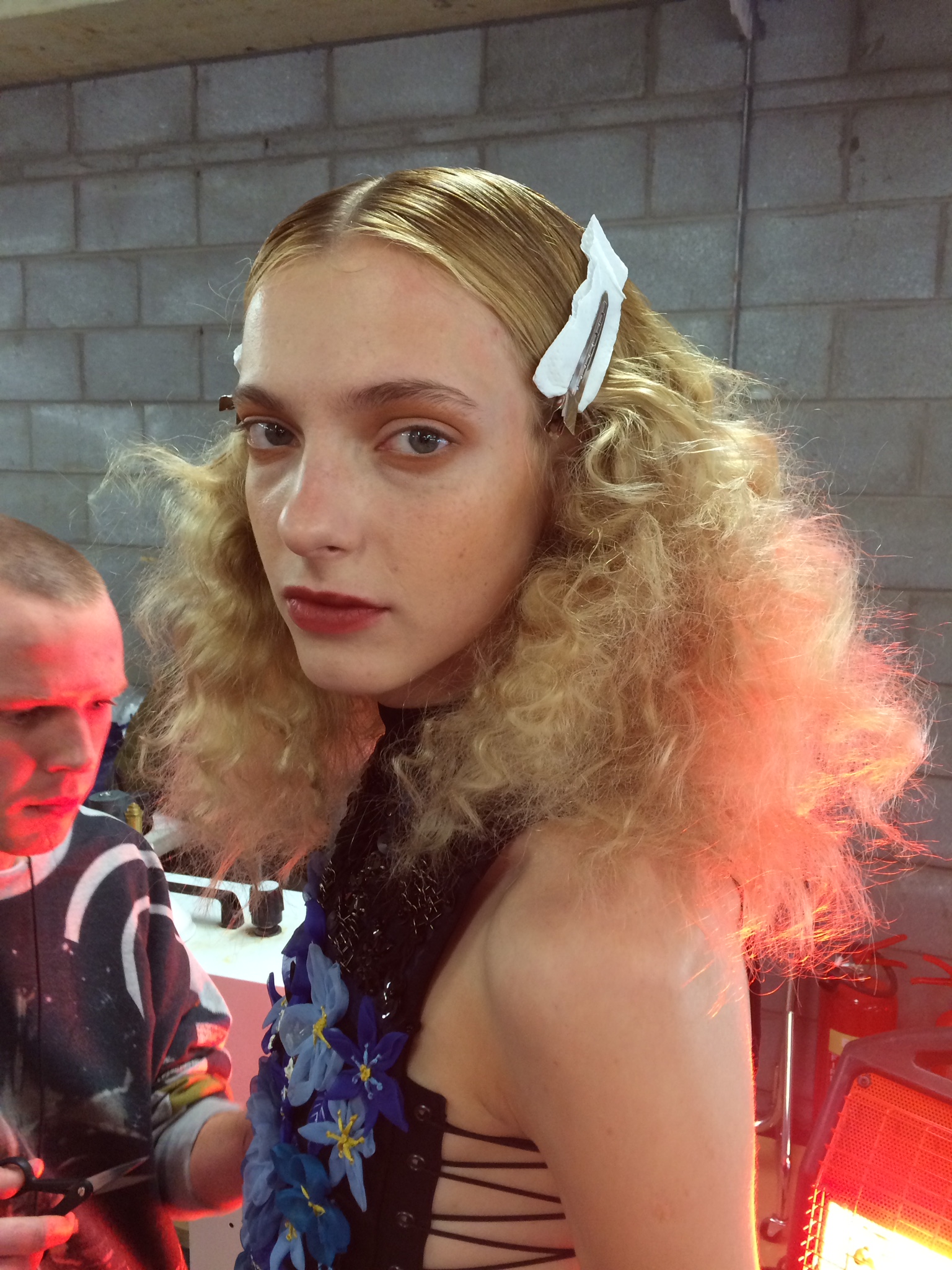 The Technique: Apply extensions to the back of the hair only. This is to give a fuller and heavier silhouette in the back so when the model walks there is a real bounce to the front. Distribute L'Oreal Paris Mousse throughout the hair and rough dry in until the hair is almost dry but the mousse still hair a little tackiness (90% dry). Taking big sections of hair, start rick racking the hair - twisting the hair around a large pin and securing with a grip. Iron over your rick rack set and leave to cool. Remove all pins and grips and dress out by teasing the underneath of the hair, tweaking and texturising until you have a full shape in the back lead from a 70s texture in the front. To finish, using L'Oreal Paris Studio Line Gel, push the gel into the hair only through the very top, across each side of the parting.