When unicorn hair color gained popularity a few seasons ago, it opened the doors to a new world of creative color. Since then, we've seen iterations of the trend with dip-dyed ends, pastel shades and color lights. Similar to natural hair shades, stylists are experimenting with new techniques and placement within a more creative color palette. Keep reading to learn more about how to prep clients for creative color and stay tuned for a new release from Keune that will help transform your creative color services behind the chair!
Consultation 
As with any salon service, the consultation is key. And when it comes to creative color, it's crucial. Due to the fact that most clients have a dark base shade, creating a creative color requires commitment. From pre-lightening to consistent color care, you'll want to explain to your clients that a bold pop of color or even a pastel hint will require much more maintenance than a beachy balayage or single process.  
Pre-conditioning
Prior to receiving any color service, it is imperative to increase the health of the hair. From cutting down on heat styling to increasing deep conditioning treatments - this will help increase the health of strands and porosity while delivering better color absorption and shine. 
Pre-lightening
Once the placement – all over, highlights, balayage or ends – is agreed upon, you'll want to begin the pre-lightening process in stages, if possible. Explain to your client that to get to a pastel pink from a level three brunette, they will be better off if you lighten their hair in stages, versus in a single session. This gives the cuticle time to heal between services and will ultimately create a smoother, silkier, shinier finish.
Home-Care
While the salon service is important for both stylists and clients, home care is just as imperative. Sending your clients home with the best quality products to preserve their creative color service is key. Creative colors are absolutely brilliant, but can often show signs of fading quicker than natural tones. Instruct clients to 
Install a soft water filter in the shower
Limit shampooing, switching out one shampoo a week for conditioner only
Condition from roots to ends 
Use color-safe shampoo and conditioner
Apply a leave-in treatment post-shower
Prep hair with a heat protectant before heat styling
Our picks:
CARE Tinta Color Care Shampoo & Conditioner

CARE Vital Nutrition Porosity Filler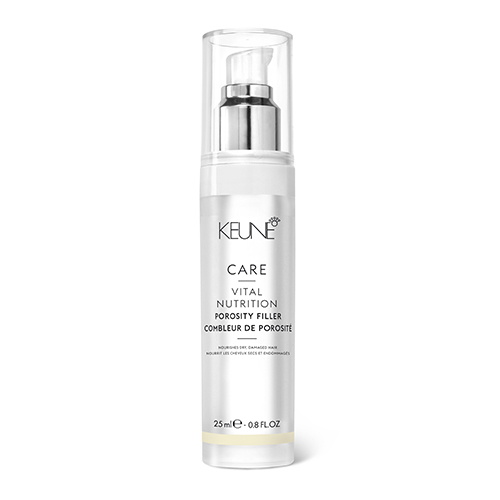 Follow Up
Creating a consistent follow-up routine in the salon is best for stylists and clients. For creative color, schedule appointments every 4-6 weeks for a shade touch up. Every other appointment, suggest a small trim and dusting to maintain a healthy-looking finish. 
---
Keune, for the salon professional since 1922.
To learn even more about their brilliant color, stunning styling, and trend inspiration be sure to stalk Keune on Bangstyle and follow them on Instagram, Facebook, Twitter, and Pinterest! 
Looking to expand your education behind the chair - take a peek at all the classes Keune is offering this year at http://keuneeducation.com/programs/!