Raise your hand if you dream about having a personal stylist at home to dry your hair anytime you want. Yup — we feel the same way. Although we absolutely love the way a finished blowout looks, sometimes we're too exhausted (or frankly, lazy) to do it ourselves. While we absolutely love the look of air-dried natural texture, the ability to achieve a seamless at-home blowout is a useful skill. To cut down on dry times and achieve an easy-to recreate blowout, read on for a few of our top tips.

Tip #1: Blot Gently
After getting out of the shower, most of us have a habit of wrapping our hair up in a towel to get rid of excess moisture. While this is on the right path, what you use to soak up moisture can actually make a difference. Using a microfiber cloth is more beneficial to your style because it won't rough up your cuticle, leading to more manageable hair and smoother results. Another thing to avoid is rubbing your hair excessively, this can cause frizz and make getting the desired results more difficult. Instead, gently blot the hair to remove moisture.
Tip #2: Air or Rough Dry First
Allowing the hair to dry naturally part of the way or "rough" drying to remove initial moisture can cut down on fatigue and speed up the drying process. Hair is not only more prone to breakage when wet, but it also takes more time to dry when still soaking. After applying products and blotting, allow it to dry while applying your makeup, or use a paddle brush to pre-dry the hair.**If hair is highly textured, remove less moisture prior to drying.
Tip #3: Pick the Right Products
And… apply sparingly. Yes, there can be too much of a good thing — applying too much product can actually extend the amount of time it takes to dry and leave hair looking lackluster. In addition to the right amount, pick products that help shorten the dry time — we love the latest from Redken: Big Blowout and Quick Blowout.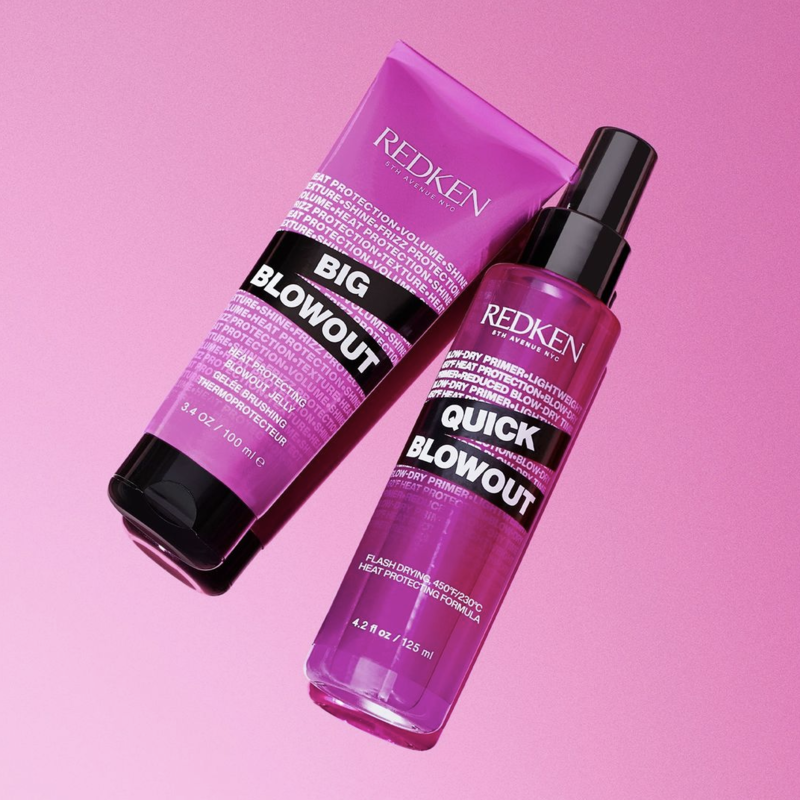 Tip #4: Focus on face frame first
Drying the front and top sections should be your first point of focus, this will help you get better detailing and a more desirable finish. Then move to the back sections, start with the root area and dry to about 80% before focusing on the ends.
Tip #5: Control your sections
Not too small and not too large. Aim to section out hair and clip back and then work the smaller subsections with your brush. If using a round brush, make sure the sections you are working in are not wider than the barrel of your brush. Focus on the same section starting at the root and working toward the ends and don't move on until it is completely dry. If the hair is still even slightly damp, you'll notice the sections become puffy and frizzy.
Tip #6: Or, opt for an all-in-one styler
If you've tried blow-drying to your heart's content without getting the results you're after, ditch the round brush and dryer and opt for a drying brush instead. This unique tool uses a similar motion to combing your hair, will cut your dry time in half, and leaves you with salon-quality results!
Try: The Sam Villa Professional Pro Results 3-In-1 Blow Dry Hot Brush