Clients are always looking for a change and with new precision haircuts making a return you'll most likely start getting requests for these styles. If you're used to adding long layers and effortless lobs you'll want to update your product cabinet alongside your techniques.
While cutting guides, elevation and texture are often touched upon when learning a new cut; one thing that often falls by the wayside is the type of products to use to prep the hair prior to utilizing certain techniques. Getting a razor-sharp bob or perfectly straight bangs don't come easy and your process is just as important as your angle. When it comes down to adding products to achieve a certain haircut we wanted to talk to an expert so we chatted with Matrix Artist Daniel Roldan and he gave us these professional pointers that you need to know!
Product Prep
1. A weightless product is the way to go. Stay away from heavy, sticky, tacky or fast drying formulas. The reason for this is that it could slow down your cutting and timing and your scissors will not perform to their best ability.
There are many instances where a mousse is a great idea; it's about knowing your client's hair and the right one to choose from.
For example: A foam mousse for volume is normally fast drying. This can slow you down, which means you would have to keep adding moisture to the hair from drying and stiffing up. In this scenario, the scissors will get filled with sticky buildup or tackiness, keeping it from cutting the hair smoothly. *This can also cause wear and tear on your scissors.
Pro Tip: Use a conditioning mousse. It holds the moisture a bit longer and is less sticky and tacky.
2. Many times when adding texture to a cut, you may want to blow dry the hair and then go back in and dry cut. First, you'll want to invest in a scissor specifically for dry cutting. Then, I recommend Biolage Heat Styling Primer to prep the hair. This product is the perfect companion for any blow-dry to offer heat protection (up to 450 degrees F) with medium hold and soft, touchable shape.
This allows you to control the hair with a soft, light hold, keeping the hair where it lives. Then, you can take each section and subsection with precision when creating a bob or the perfect fringe.
Top Tips For Fringe
1. Dry hair in its natural fall, then subsection the bottom section out and cut it dry. This allows you to instantly see the length you will end up with.
If you are having problems keeping the hair in place to create a perfect fringe, spritz the hair with a flexible hairspray and then trim the strands. In this scenario, you need a bit of tack to keep the section in place.
2) Use pointier scissors to get more precision when your cut and only use the tip of the scissors. This will create a soft edge and allow you to be less committed than when using the entire blade of the scissors.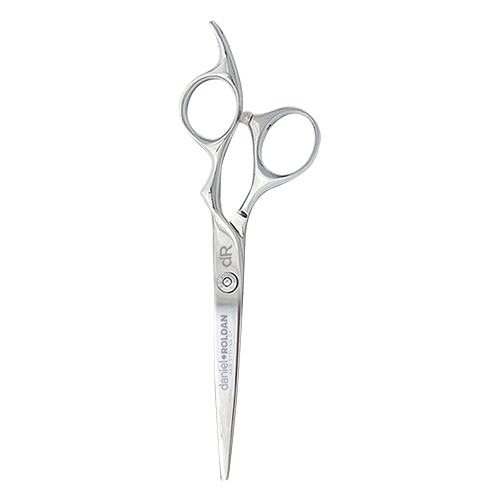 ---
For more updates, product releases and more from Matrix be sure to sign up for our newsletter HERE!