Embracing a new normal isn't just about adopting new policies that keep both clients and stylists safe—it means stocking up on items that will ensure you can implement the changes without hindering your productivity. And, since time is of the essence these days, sub-par tools are no longer going to cut it—pun intended! Check out the top five items to add to help you prep for a return to the salon.
#1: Sam Villa Professional Signature Series 8 Piece Comb Set With Case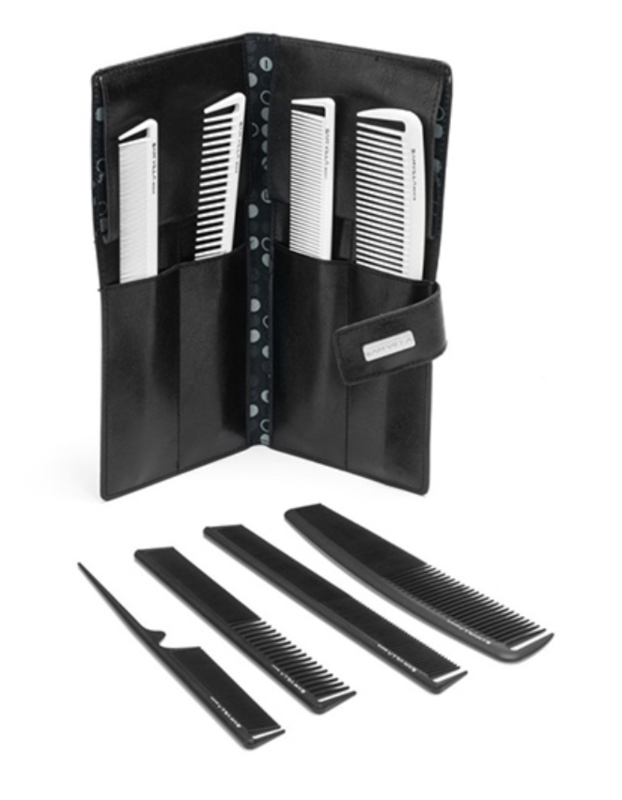 Sanitizing is going to be critical in the months ahead. Assigning a comb set to each workstation will make it easier to keep track of what tools need to be disinfected. This handy set features a tail comb, a short cutting comb, a long cutting comb and a wide cutting comb in both black and white for visible contrast between light and dark hair. Plus, each comb is crafted from carbon fibers, silicone and graphite resins that can withstand up to 450 degrees of heat.
#2: Sam Villa Professional Continuous Mist Spray Bottle

Because trips to the bowl will likely be kept to a minimum, it's a good idea to keep a spray bottle on hand for quick dampening. Featuring an ergonomic design to prevent hand fatigue as well as a 360-degree spraying option, this spray bottle delivers fine mist droplet size with 99-percent bottle evacuation—meaning you can spray every last drop.
#3: Sam Villa Professional Ionic Blow Dryer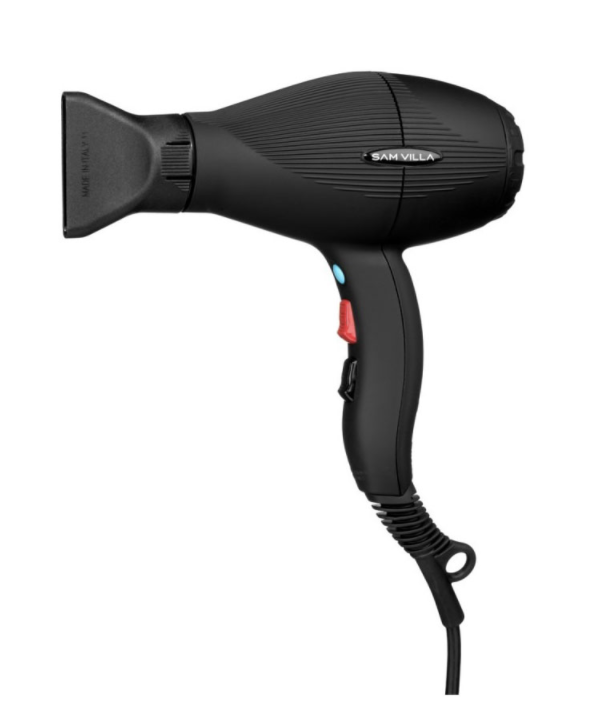 With gloves likely becoming mandatory for every service, it can be difficult to determine whether a client's hair has any damp areas after blowdrying. Your best bet? Stock up on a high-power blowdryer designed to cut your dry time in half. This lightweight ionic blowdryer delivers a sleek, static- and frizz-free finish every time thanks to its built-in ceramic/tourmaline ion generation. What's more, it features three heat settings, two speed settings and a press and hold cool shot button to help you lock in shine.
#4: Sam Villa Professional Brush Cleaner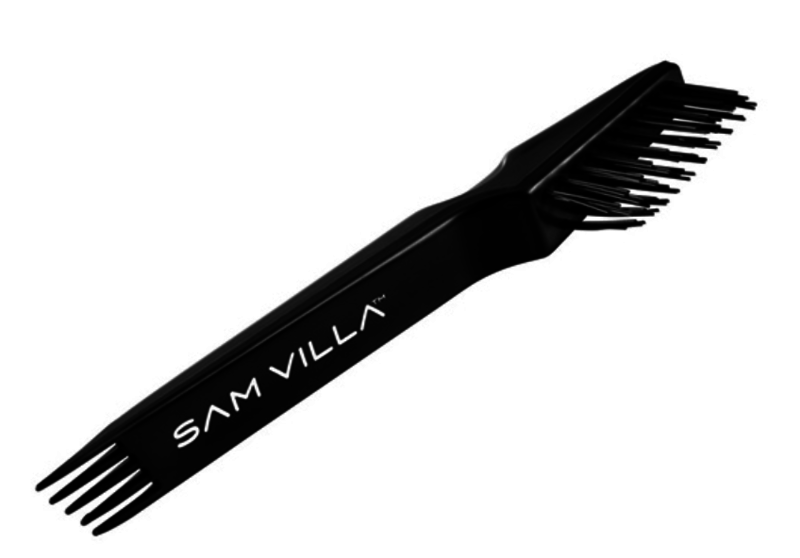 To ensure clients' safety and prevent cross-contamination, you and your team should allot at least 15 minutes after every appointment to disinfecting your workspace and your brushes. This brush cleaner features hard angled teeth to remove knots from the bristles and base of the brush, as well as long bristles to sweep away any product residue. To save time, use this after every brushing session to prep your brushes for sanitization.
#5: Sam Villa Professional Straight Razor Blades (10 pack refill)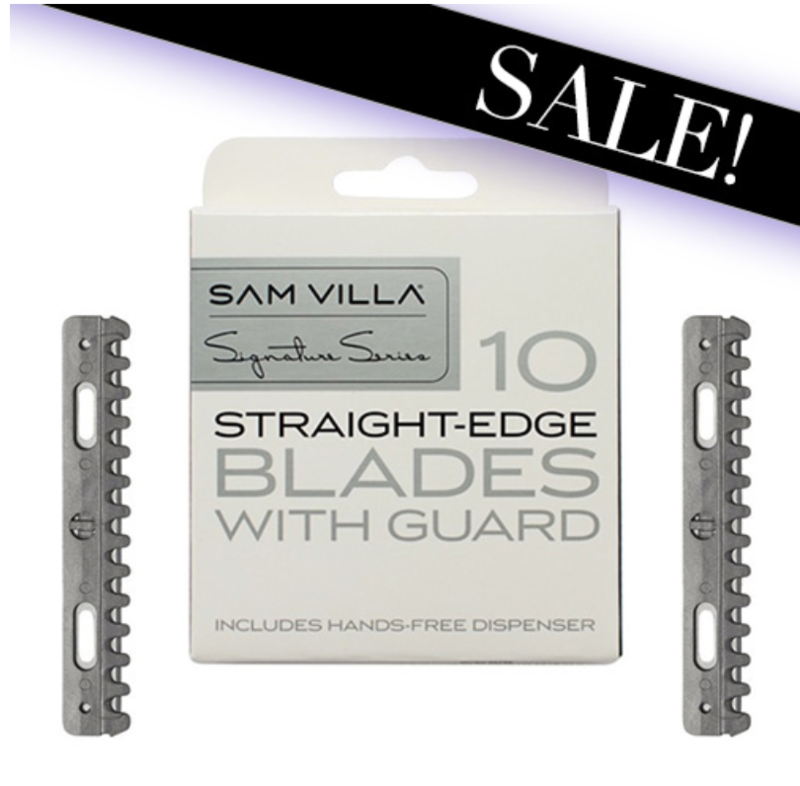 With the new regulations in place, you will have to replace your tools more often than usual. The first item to consider? Your razor blades. Compatible with the Sam Villa Signature Series Razor handle, each blade features a state-of-the-art stainless steel edge with Teflon coating for a smooth cut every time. Stock up on them now to prevent running out of razors in the midst of back-to-back appointments.
---
For FREE education, special promotions and weekly inspiration and online workshops, be sure to sign up HERE!
Looking for even more hair care and styling tricks, be sure to stalk Sam Villa Professional on Bangstyle and check out all of his tools in the Bangstyle Store!