One of the most important steps when styling hair lies in the finishing! If your hair isn't protected from the elements chances are your style won't stay. The best fix for this is hairspray. The only downside is that hairspray usually feels more like it's drying out your hair than protecting it. Knowing how important the look, feel and healthy of hair is, colorpHlex created a new tool to guard against the elements without compromising your hair.
Their latest release, Reconstructive Hairspray, is setting the standard for hairspray. Formulated with ColorStrong Complex™, which strengthens and repairs hair from within, this innovative hairspray not only gives you flexible hold, it is quick drying, doesn't cause flakes and improves the health of your hair with every application.
With this formula, you won't wince when you think about spraying your locks. This formula can even be used before your blow dry or use hot tools and after to add additional hold. Simply style hair as desired and give a light spritz, layering the product for more hold.
From start to finish, colorpHlex is the complete care system for all your hair needs. It will protect your strands while coloring with our Bond Builder, reconstruct your locks when shampooing and conditioning, add volume and shine with our Volumizing Spray and Shine Serum and now protect your tresses all night long with Reconstructive Hairspray.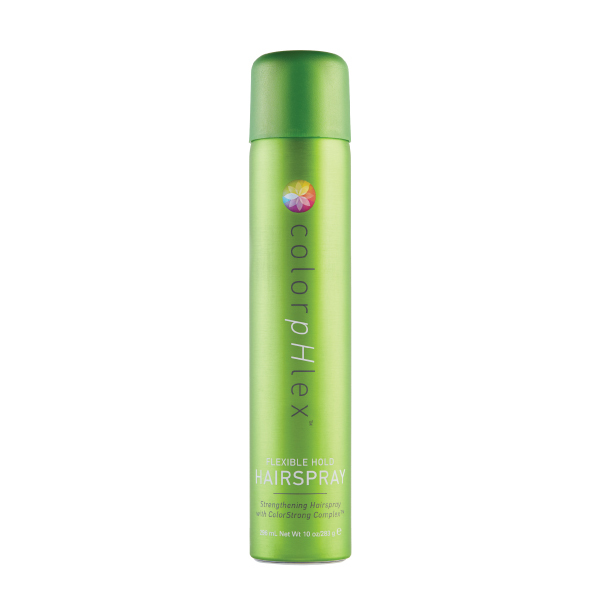 For more homecare tips, color tricks and tutorials, be sure to check out colorpHlex on Bangstyle and visit them at colorpHlex.com!