Men and women everywhere are embracing their natural gray tones or asking for this millennial color in the salon. Whether naturally gray or toned by choice, gray and gray undertones used to be a tricky color to keep up. However, with the latest innovation from Redken, it's never been a better time to be a silver fox.
Color Extend Graydiant is a line specifically formulated for naturally gray and silver hair. Redken Color Extend Graydiant Shampoo is an anti-yellow, color-depositing shampoo that, along with the Silver Conditioner, tones, strengthens and nourishes naturally gray and silver hair.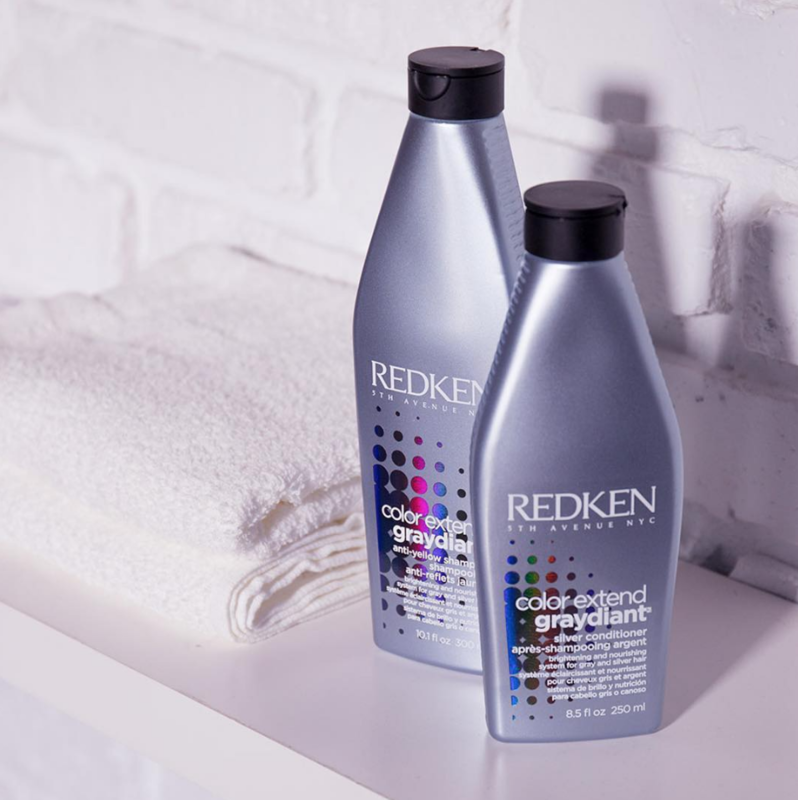 When taking care of gray hair, it is imperative to understand the structure of the hair strand and how texture can change over time. In pigmented hair, the melanin plays a protective role - in gray hair, this filtering no longer takes place and this exposure causes a weakening of the fiber and a yellowing caused by UV interacting with keratin and lipids. Because of this, the Redken Color Extend Graydiant Shampoo and Silver Conditioner help to nourish and strengthen gray and silver hair for balanced, conditioned texture.
When it comes to the color, gray hair often has the tendency to yellow. Color Extend Graydiant fights this urge by depositing color through its dual-action system. The violet-pigmented Color Extend Graydiant Shampoo neutralizes unwanted yellow and orange tones, then the Color Extend Graydiant Conditioner deposits custom direct dyes onto the fiber for a beautiful, brightening silver effect.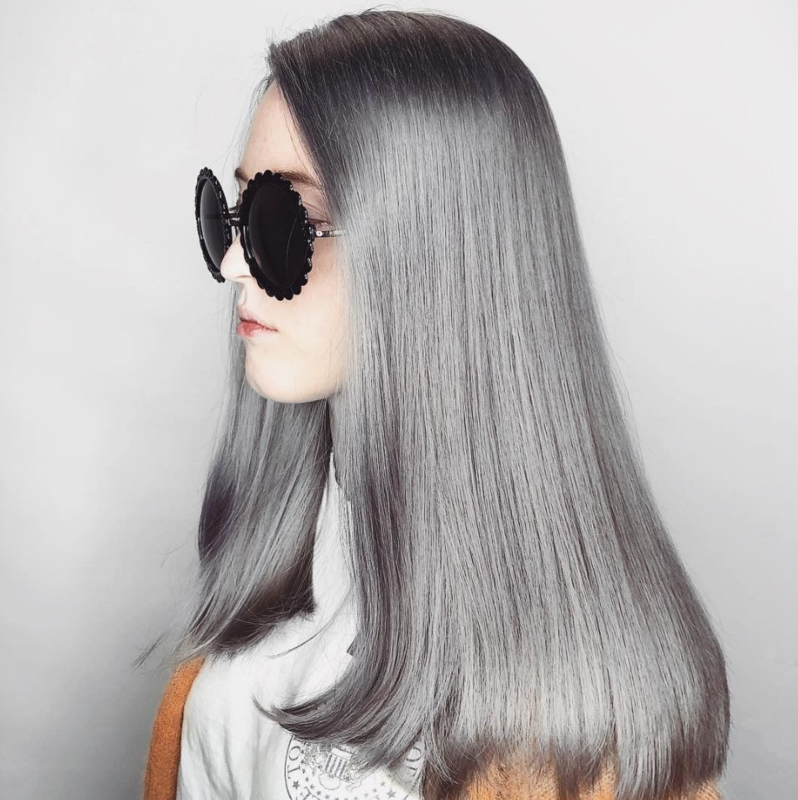 Hair by @makewoodwardup
For optimum results, we suggest using this duo at least 1-2 times a week depending on desired brightening and toning levels.
---
For Red Carpet inspiration and fashion-forward hair color and style trends be sure to follow @Redken on social media for the latest updates!