The blowout is officially back this season, but do you have all the products needed to get the look? We've spent so much time air-drying our hair that getting back into the routine of a styled look can feel foreign. To help you ease into the swing of things we're sharing a few of our top tips and most coveted product picks to create an effortless blowout in no time!
Prep
As with any style, the prep work that goes into your style goes a long way. Not only will it lead to less damage, but the hair is also easier to manage and your blowout will last longer as well. While a deep cleanse and condition are key, the real work starts once you get out of the shower. One of the most important ways you can prep your hair for a blowout is by adding products chosen to get the specific look you want. Heat protection is always a must and an added bonus if products speed up results and add frizz control as well.
In addition to products, prepping tools such as combs, brushes and sectioning clips is a great idea. It will be easier to blow-dry hair if it is kept secured and working section by section to dry.
Staying in each section and ensuring the hair is completely dry before moving on to the next is key to achieving quick results that last. To increase efficiency and cut down on heat damage, Redken Quick Blowout is the ideal product pairing. Lightweight and offering flash drying, this formula protects hair up to 450F/230C while smoothing and adding shine. On damp hair simply shake, spritz, comb and begin your blowout.

What Stylists Are Saying about Redken Quick Blowout:
Whether you're still working from home or are back at the office, time is still a precious commodity when it comes to creating the perfect style. "We've all been there – you want your hair to feel fresh-from-the-salon with an at-home blow out, but you were running late from your last Zoom call, or traffic took longer than expected, or you realize you maybe can't stretch your last blow out that one extra day – and now you have less time to get ready. The NEW! Redken Quick Blowout Accelerated Blow-Dry Heat Protection Spray helps take time out of styling your hair by accelerating your blow out so you can still get out the door on time, no matter where you're headed. I love its added heat protection and weightless conditioning benefits to help your hair look and feel its best. It's a must- have for anyone that heat styles," says Redken Brand Ambassador Rodney Cutler.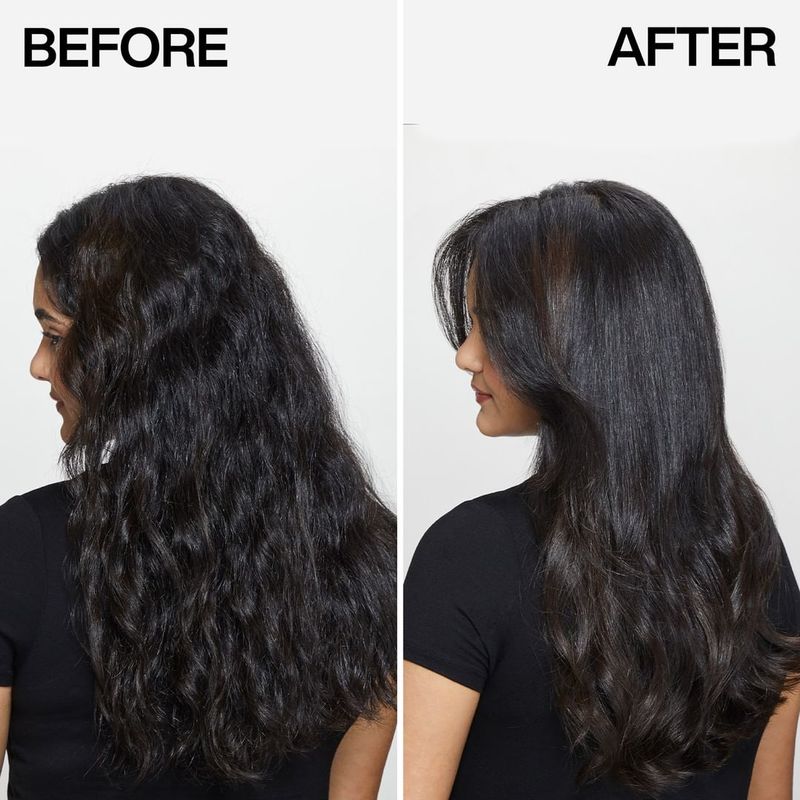 Whether you're looking for a grand entrance or simply need a little more oomph in your daily style, adding volume to your blowout is one of the best ways to make it look professional while also extending the results. While air control and brush direction have a large role in creating volume, one of the easiest ways to guarantee it is with Redken Big Blowout. This unique lightweight jelly formula works on all hair types to add instant volume and a shiny, silky finish free of frizz. In addition to ensuring the perfect blowout, this product also provides heat protection up to 450F/230C, making it a no brainer anytime you blow-dry! Simply rub the jelly between your hands, apply to hair and comb through before beginning your blowout.

Both Quick Blowout and Big Blowout offer heat protection and help safeguard your style against frizz. However if you're looking for added protection and an easy way to elongate the life of your style, pair your fresh blowout with Redken Fashion Work 12 and follow up with Redken Deep Clean Dry Shampoo on day two (or three)!
What Stylists Are Saying About Redken Big Blowout:
One of the biggest hurdles to creating the perfect look is mimicking salon-worthy results. "Clients always ask me to show them each step to getting a voluminous blow out so they can recreate the look at home. Now, Redken's NEW! Big Blowout Heat Protecting Jelly is my secret one-step weapon to show them how to get that cushiony blowout from the get-go. It's so easy to use on all hair types and textures, and really helps deliver that professional result at home. Plus, I love the added heat protection," says Redken Brand Ambassador Rodney Cutler.