A great deal of empowerment was prevalent at Redken RAC Worldwide 2020. Held in Miami, Florida, as nearly 900 Redken Artists spent two days celebrating wins of all kinds as movements in the industry were discussed, techniques were taught, and product innovations were unveiled. A new era of education was ushered in as Suzanne Sturm was announced as the new Redken VP of Education and the halls were buzzing about the new product launches that will be coming out this year. *Spoiler alert: bleach processes and consumer hair care will be revolutionized!
RAC World Wide 2020
Day one started with high energy and an inspiring opening ceremony. Avant-Garde masterpieces made their way down the "runway" at LIV nightclub at the Fontainbleu with a "We Are Redken" themed show. The looks highlighted fascinating structures that were actually photographed post-show for entry into next year's NAHA.
Day two was packed with education that spanned color as well as cutting and finishing techniques. Redken Artists Sam Villa, Chris Baran and Ruth Roche were ever-present on stage and in classes as artists Jorge Joao and Marco Arena led the stage for the Design and Finishing Breakout and Lori Zabel and Sean Goddard taught Skills Training Breakout - Color.
Design and Finishing Breakout
Jorge Joao and Marco Arena were the perfect pair to add an element of laughter in a lighthearted classroom that focused on hands-on learning. To start, they discussed the evolution of cuts over the past few seasons and how the lob has officially transitioned to the shag. "We're cutting again", said Joao, and we'll see much more disconnection this year as shags, modern mullets and fringe take center stage. Haircuts are taking on shapes that require less styling and make the way for more natural texture, and when it comes to styling we're seeing looks that are ornate and accented.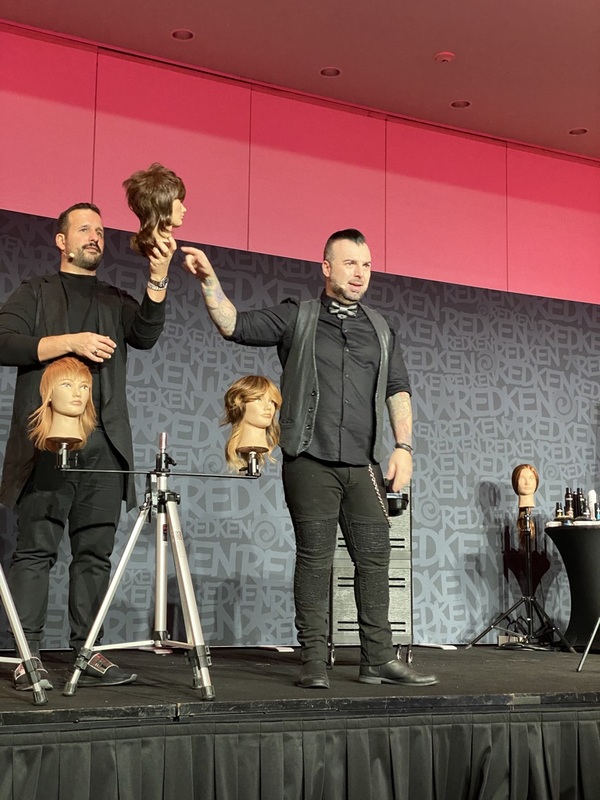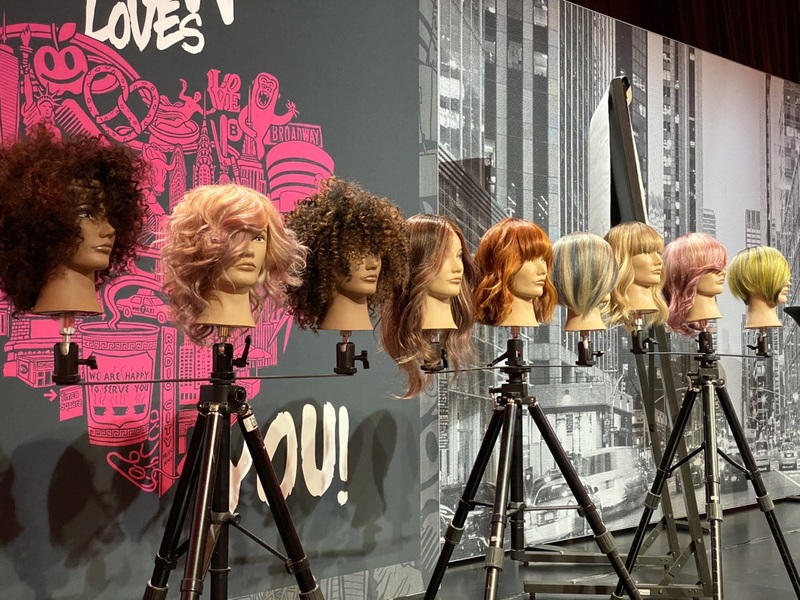 Skills Training Breakout - Color
Lori Zabel and Sean Goddard took the stage to outline new routines and color techniques to explore behind the chair. All the while discussing how to save time and increase productivity - two things that ultimately lead to success! With a hands-on approach, the audience executed a "flame toning" technique with Redken Shades EQ, creating beautiful zigzags of color that can be recreated in a variety of finishes.
Apart from utilizing these techniques, another exciting announcement about the new partnership with Mizani to highlight color application for textured hair was highlighted!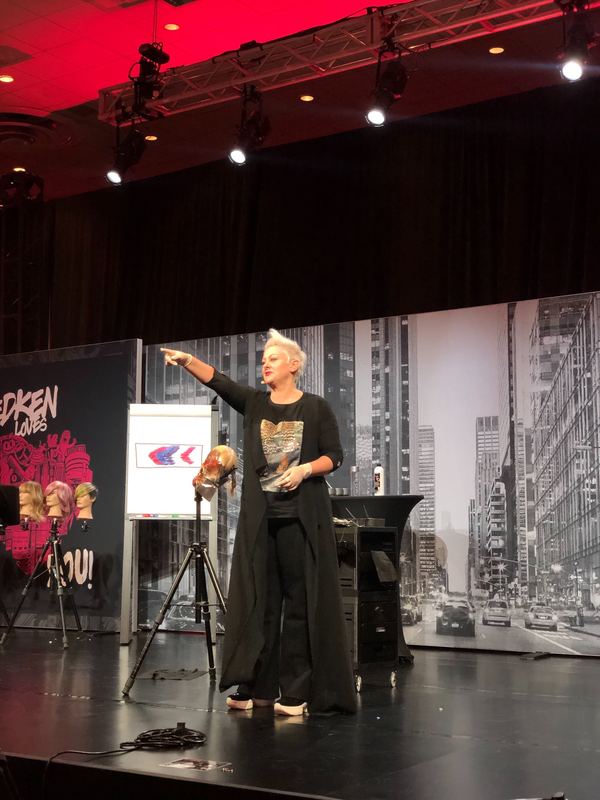 Look & Learn - Finishing
Creating a style is much more than just what you do with your hands, it comes down to how you make your client feel and the experience you create for them in the salon. Redken Global Artistic Ambassador Sam Villa and Redken Master Artist Ruth Roche compelled stylists with their expert hair and product knowledge behind the chair, always leaving stylists craving more from these masters.
What We're Looking Forward To In 2020
Strolling the Redken Gallerie between events, the latest launches for 2020 caught everyone's eye. Here are some hints about what you can look forward to!
Texture is all around us yet stylists often feel as though they are lacking the skills to confidently color diverse hair types. A new exciting partnership with Mizani will bridge this gap, giving stylists the tools they need most to master these services.
50% of the population has brunette hair, yet most hair care products are tailored to blondes. Brownlights Shampoo and Conditioner is Redken's solution to this often overlooked hair category. With a blue tint, Redken Browlights is the answer to caring for brunette hair color.
"Blonde responsibly" was heard around every corner and this year. Redken's new innovations will give stylists the products, tools and the shades they need to achieve the coolest tones yet while taking care of the health of hair. Redken will also be expanding the Shades EQ range, with fashion-forward finishes everyone will be craving.
Coloring for men continues to grow this year and Redken is expanding its Redken Brews Color Camo range with new shades that can easily be applied at the shampoo bowl for discreet color maintenance without lines of demarcation as it grows.

---


For more color formulas, tips, and tricks visit www.redkensalon.com, follow along and tag us in your creations on social media @Redken!