From caramel balayage to vanilla blonde, color is warming up this season and Redken has the perfect shade to create the look.
Summer naturally sees an increase in lightening services, but this season you'll also see clients in favor of warmer tones. Whether applying babylights, balayage or global color, add NEW Redken Shades EQ Golden Level 10's to your services to create a quintessential golden summer glow.
As the No. 1 professional hair brand in the US, Redken has always been at the forefront of innovation as well as trends. Forecasting honey, caramel and warm blonde as the top trending shades this season, new Golden Level 10s will create true-to-tone results with the most light-reflecting, high level blonde shades released by Redken to date.
The New Golden Level 10 Bonder Inside Shades:
010NW – Iced Piña. With a gold + brown to tan background this shade is ideal for creating a warm, balanced blonde end result.
010G – Lemon Icing. Formulated with yellow + brown to tan background, use this to create soft, buttery blondes.
010WG – Honey Gold. This shade has a yellow/orange + brown to tan background and is ideal to create an ultra-warm, honey blonde finish.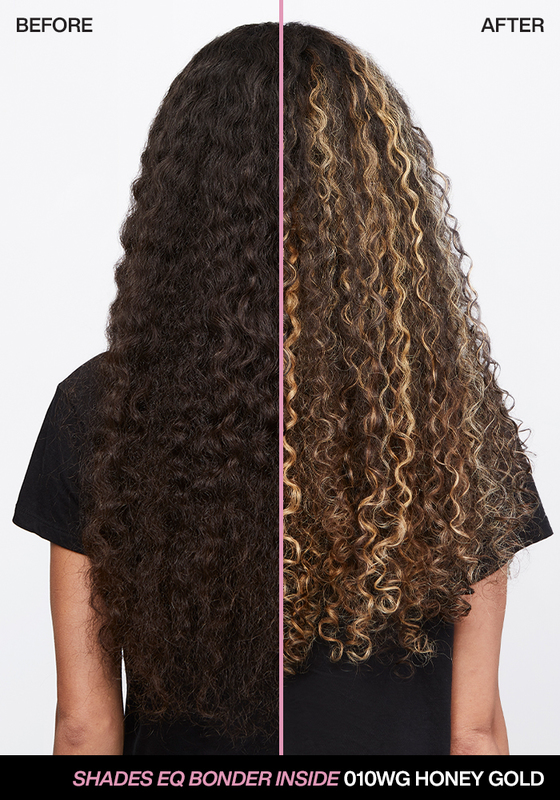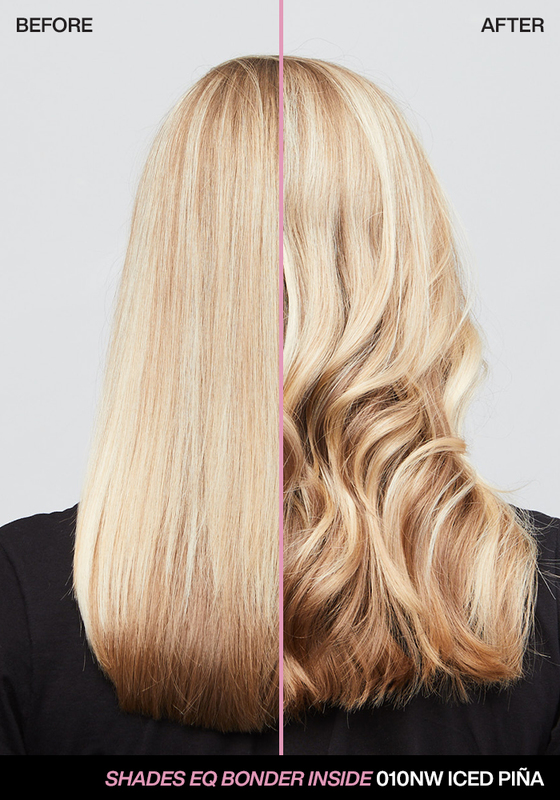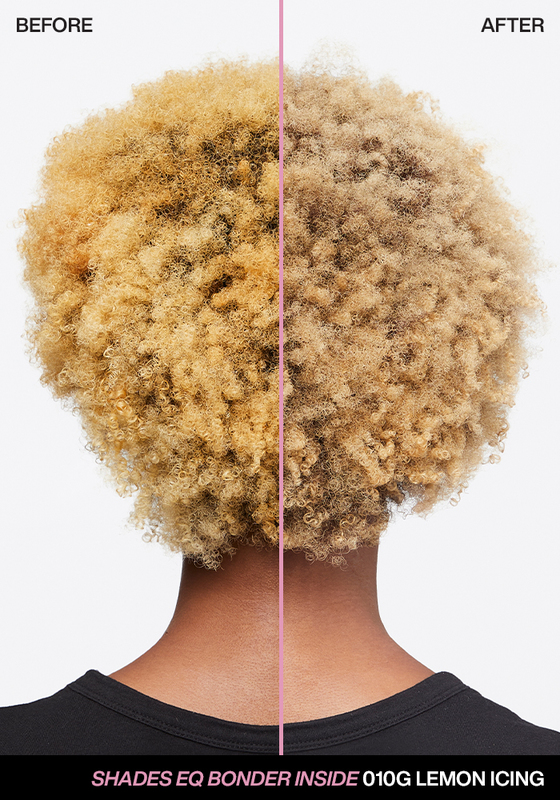 With the ability to neutralize unwanted undertones while adding just the right amount of warmth, you won't have to worry about your blonding services turning brassy. In addition to being the perfect summer shade series, new Golden Level 10's include Bonder Inside, which helps to tone and repair in a single step. This saves you time in the salon while also improving the look, feel and finish of the hair to create your healthiest-looking blonde yet.
The Benefits of Shades EQ Bonder Inside:
Shades EQ — the industry's tried and true gloss got an upgrade with new Bonder Inside. With the addition of the built-in bonder, formulations are faster and color isn't compromised.
The ideal post-blonding service no matter the shade, Shades EQ Bonder Inside is formulated with Triple Acid Complex to balance the pH of the hair post-lightening, reducing residual alkalinity and repairing weakened bonds. In addition to this, it improves curl definition for wavy, curly and coily texture, and adds strength, shine and condition to the hair.
What The Experts Are Saying:
The excitement behind the release of Redken Shades EQ Bonder Inside Golden Level 10s is evident everywhere you look. Take a peek at a few of our favorite Redken Artist's creations using the new hues!
I'm so happy THE FUTURE IS GOLDEN! – Rachel Redd
Literally obsessed with the Redken Shades EQ 10 Golden Tones – Matt Rez
I'm already obsessed! You make coloring hair funner! – Phillip Foresto
To see even more Shades EQ Bonder Inside Golden Level 10 creations, be sure to follow along @Redken and tag your latest Shades EQ looks!