Nothing feels quite as refreshing as cleansing your hair, but there is a reason why dry shampoo has become so popular. The styling process can often be monotonous and tiring, and you don't always have the time for it! Not to mention the impact it has on our world's resources. When it comes to extending your blowout, KEVIN.MURPHY FRESH.HAIR has already proven to be a dream come true for your style. FRESH.HAIR gives the ability to add volume and remove excess dirt and oils with a simple spritz. Now, there's a new release you're sure to fall head over heels for – YOUNG.AGAIN DRY CONDITIONER!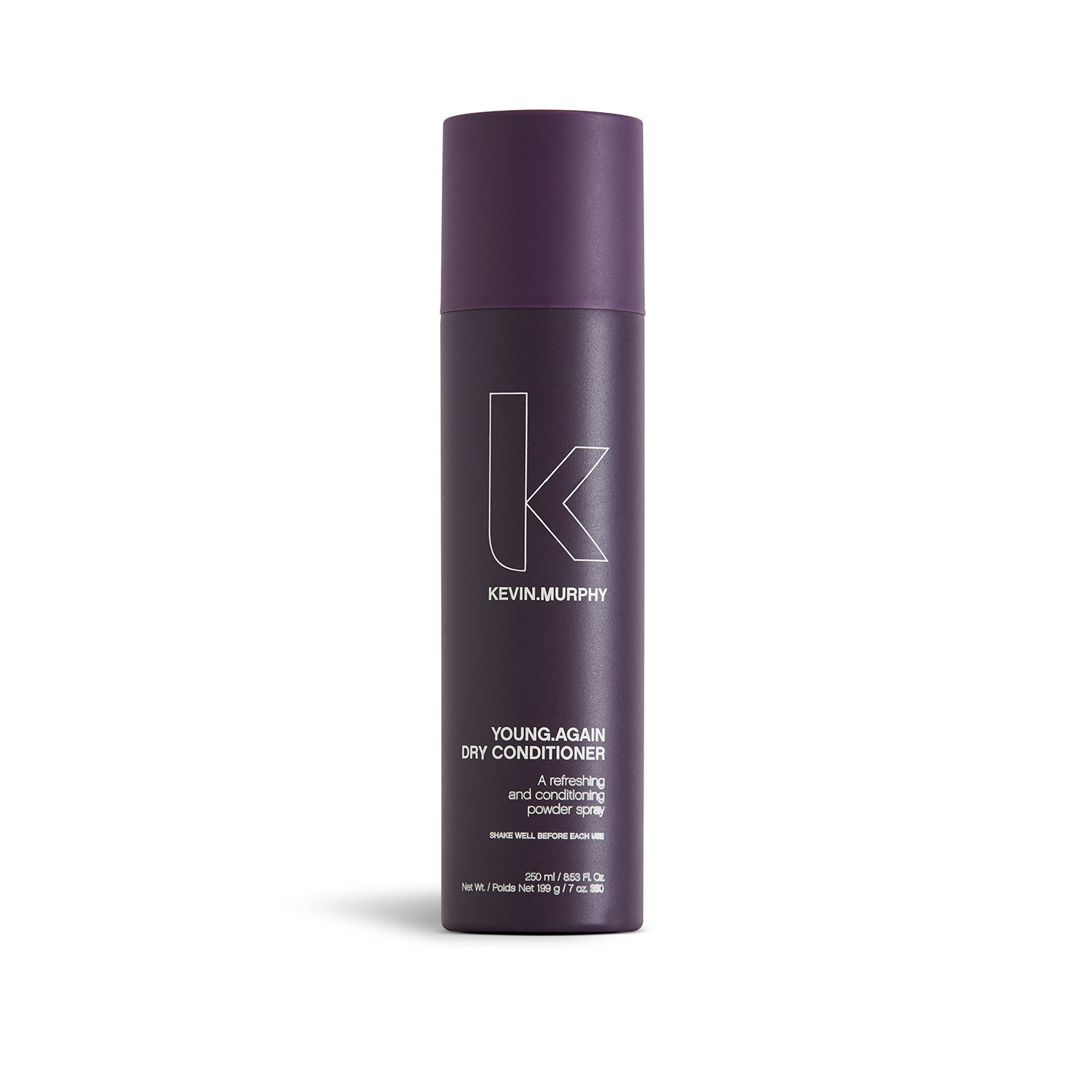 Second-day hair leaves many trying to battle the influx of oil, what we often overlook is the absence of moisture. The longer we go without cleansing, the more dry and dull our hair can become. With only 44% of haircare users washing their hair daily, clients need a great dry conditioner just as much as they need a solid dry shampoo. Using FRESH.HAIR dry shampoo + YOUNG.AGAIN DRY CONDITIONER is the perfect duo if you are concerned about the health of your hair and want to cut down on your water usage.
Why you'll love it:
This product is different from dry shampoo in the way it moisturises your hair. While dry shampoo gets rid of excess oil, YOUNG.AGAIN DRY CONDITIONER adds essential hydration and moisture to create softness and manageability while protecting against the elements. Created with Immortelle, Sunflower Seed Extract and Babassu Oil, YOUNG.AGAIN DRY CONDITIONER leaves hair silky soft and free of tangles.
Like many of our fan-favourite products, "YOUNG.AGAIN DRY CONDITIONER was born out of a need for a solution on set. Maintaining those special 'moments in time' on set is an essential need for every session stylist. The heat from lamps, impact from the environment and quick changes in wardrobe all contribute to making the hair look and feel a little dull or lackluster," says Murphy.
How to use:
YOUNG.AGAIN DRY CONDITIONER can be used in between washes on the daily. Simply shake well and spray onto mid-lengths to ends. Comb through and finish as desired.
Dedicated to the environment, this product is both cruelty-free and PETA approved. And, for each can of YOUNG.AGAIN DRY CONDITIONER sold, a financial contribution will be made to help reduce global carbon emissions.