We are living in a time of individualism – where it pays to stand out in fashion, beauty, and hair! Expressing this vibe brilliantly in bold tones and edgy cuts Bad Apple Hair has created the Remix Collection. To get to know more about this confident collection we chatted with Bad Apple Hair Creative Manager, James Earnshaw. He details everything from the inspiration behind the images to creative direction, styling tips and trends we are sure to see this season. Keep reading to find out more!
---
Where did inspiration for this collection from?
This high-energy collection draws its visual inspiration from the 80's – a period rich with bold fashion references and an era when beauty was particularly rebellious, all about self-expression and standing out. The colour element of this collection features a contrasting combination of magnetic monochrome, primary tones and block colouring, which teamed with an abundance of natural texture and a high gloss finish, gives the collection a very contemporary, edgy vibe.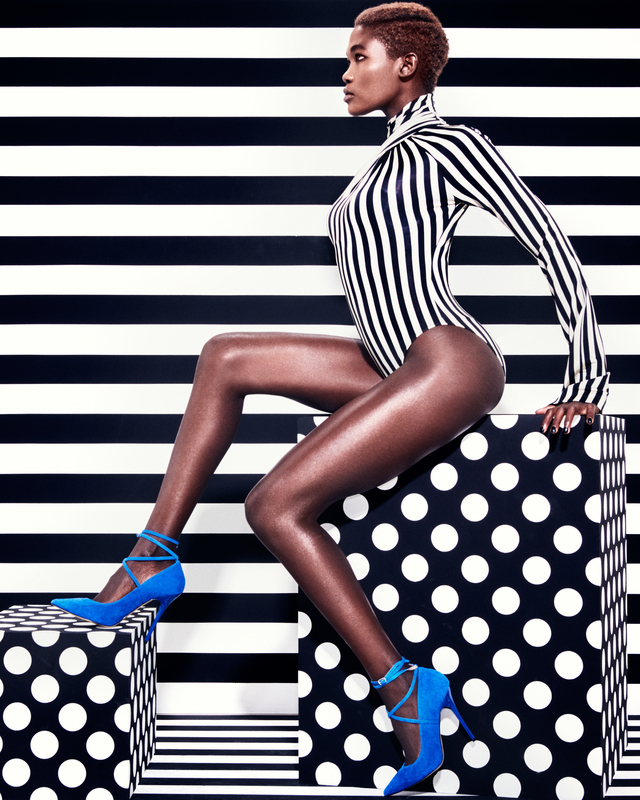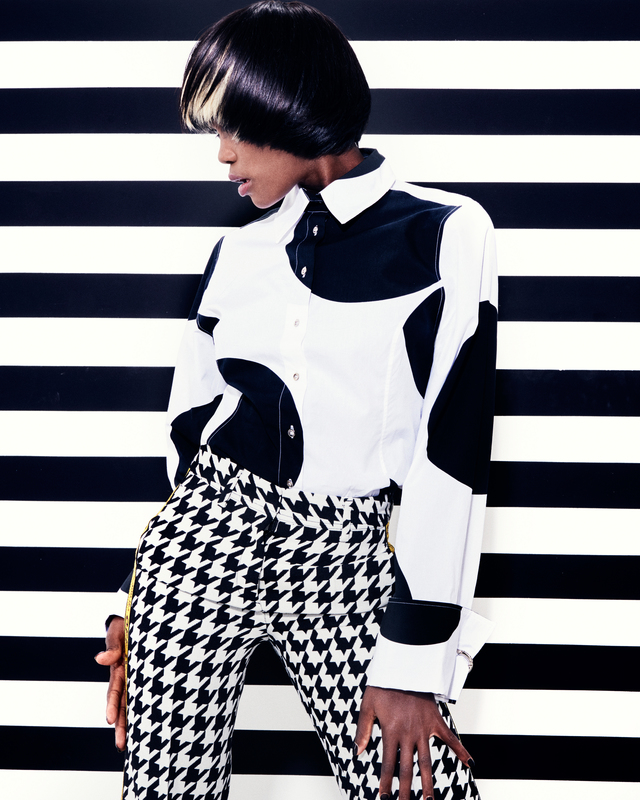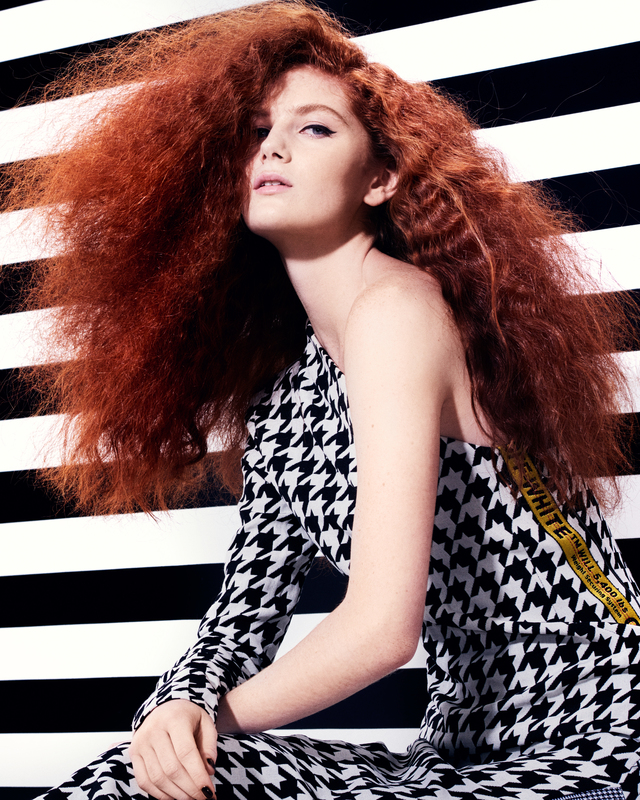 What is the one product/tool that you can't live without to create these images?
A powerful blow-dryer and straightening irons, paired with Tigi Catwalk Blow Out Balm and Tigi S-Factor Flat Iron Shine Spray. Both products help to protect the hair from heat damage while contributing to that standout smoothness and glass-like shine that defines this collection.
How do you use styling to enhance your images? Which came first, the color, the cut or the style?
The Bad Apple Hair approach is to be responsive and reactive to trends, so we aim to make our collections a curation of our interpretation of the latest trends – whether that is runway trends, social media influences or street trends that we've noticed emerging around us – in terms of colour, cut and styling. The colour element formed the basis of this particular collection, inspired by the colour blocking and primary hues seen on the catwalk over the last couple of seasons. The grey colour is particularly of the moment – edgy and raw, it takes its inspiration from recent catwalk colour trends and it's a hue that's also had a huge social media following. We wanted to showcase the colour on simple, modern cuts and styles that would translate well to real life, giving the colour elements more wearability and the trickle-down effect. The high-shine finish we've given these styles is deluxe and expensive-looking – something that appeals to our clients – while the subtle hint at texture gives the look an up-to-date, yet wearable aesthetic. These collection images have been particularly easy to translate into an in-salon menu of styles for our clients and in this way it demonstrates perfectly what is important to us as a brand: interpreting high trends to make them work in real life for our eclectic client base.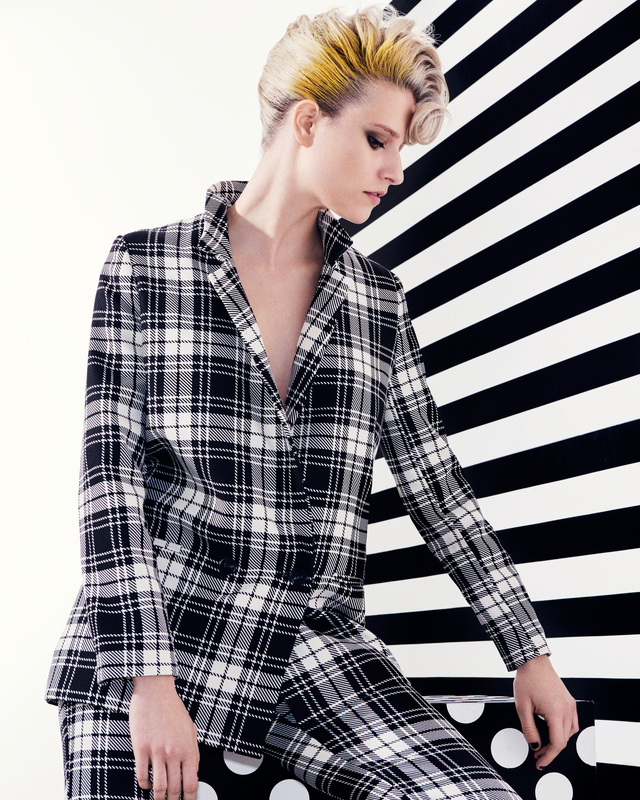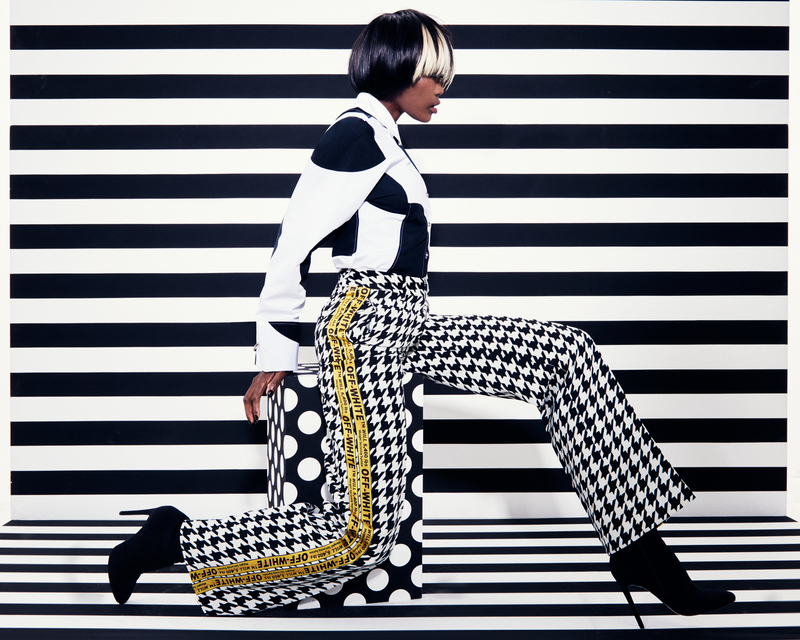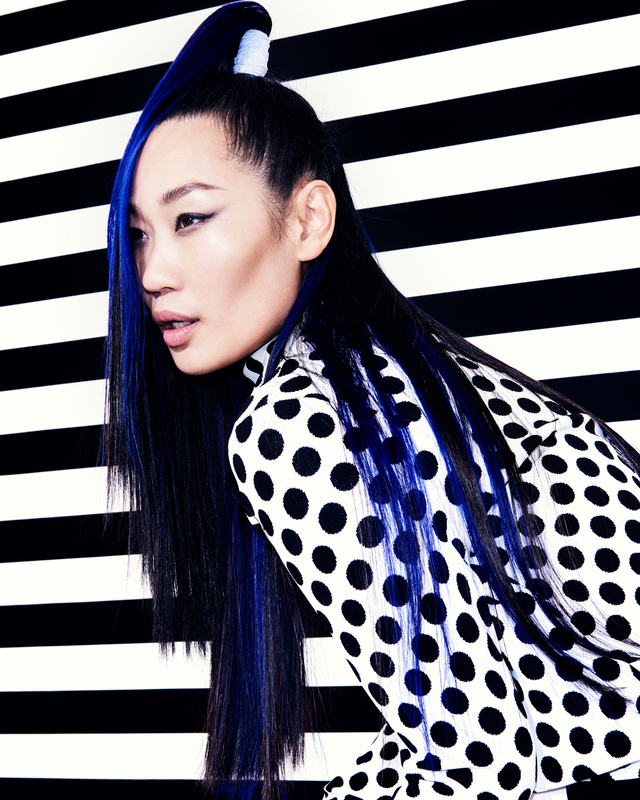 How did you work with your makeup/styling team to craft a final image?
We always give our styling team and make-up squad a brief to work from – this one was 80's glam-luxe – and we also create mood boards of inspiration so that the entire team is working from the same points of visual reference and has the same creative vision. That way, we can work together to create hair and make-up that work harmoniously together, with make-up that serves to enhance and showcase the colour, styles and cuts within the collection. The ethereal make-up in this collection allows the bold primary colours and striking styles to really stand out, creating a blank canvas from which the colour and cuts can really do all the talking. By contrast the geometric patterns, graphic prints and monochrome of the styling are very busy and in theory should be attention-demanding, yet conversely, the black and white patterns have the opposite effect and work like a neutral colour palette, allowing the colours and styles of the hair to take centre stage.
What were your biggest challenges/accomplishments with this shoot?
Being able to capture the texture and finish of the styles was important to us – we needed the images to really do justice to the abundance of length, volume, natural texture and perm-like curls, and it was important to us to really bring out the incredible shine and glass-like finish in the other images. Luckily our talented photographer really bought into the entire vision, which made our job easier – it was then for him to bring the textures and finishes to life using the correct lighting and shoot technique.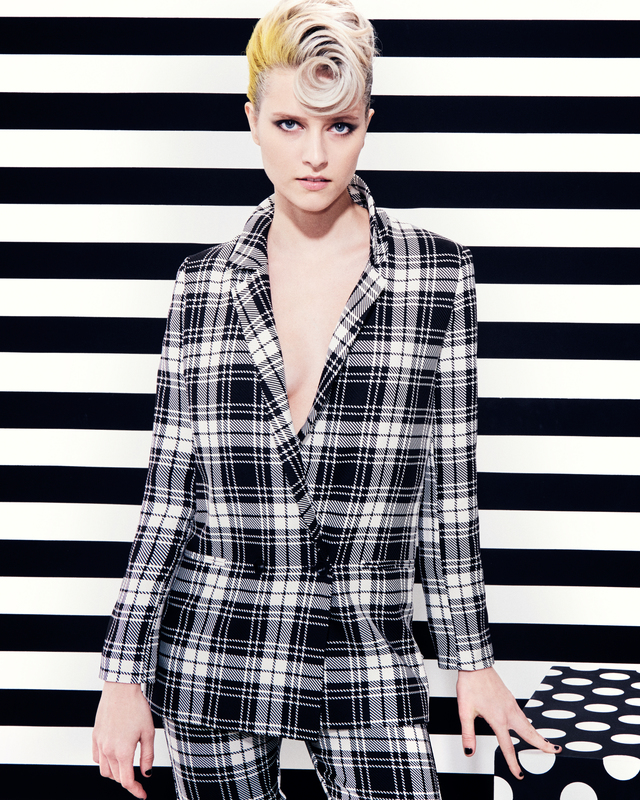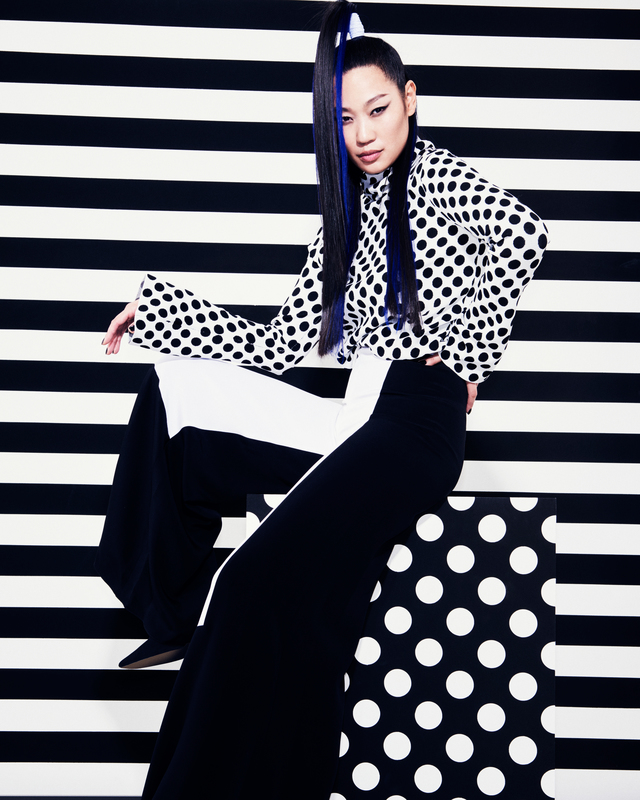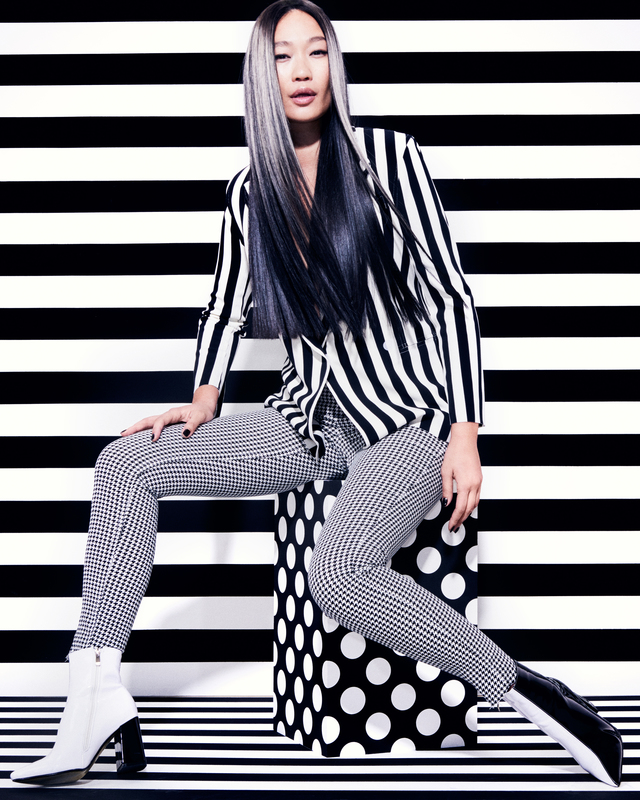 What hair/color trends can we look forward to this season?
After a couple of years of being influenced by social media sensations and Instagram trends, I'm predicting a return to high fashion influencing styles again. Baby bangs, as seen at Dries Van Noten, Prada and Miu Miu S/S19, will be everywhere. They were huge in the 50s and 60s, yet worn like an accessory to super glossy super sleek low ponytails and paired with powerful 80s inspired headbands, the look is fresh, authoritative and exciting. 'Obtainable luxe' – as seen at Stella McCartney, Valentino, Ralph Lauren and Isabel Marant S/S19 – is another catwalk trend I'm loving; it's what I predict to be this summer's most dominant aesthetic. Expensive-looking blow-dries that are then given the 'undone' treatment and made to have a relaxed, lived-in vibe are perennially popular with our Bad Apple Hair clients and with good reason. They have a knack of looking effortless yet chic, feminine yet sexy, laid-back yet luxe – everything the modern woman wants in an everyday hairstyle. In terms of fun colours, Marc Jacobs' 60s inspired 'grown-up pastels' in every shade of pastel grey, pink, blue, green and peach, provide playful options ideal for summer festivals, while away from the catwalk, we're taking style cues from Pantone's Colour Of The Year for 2019 – Living Coral – and are giving our clients beautiful coral-pink shades, rich with golden undertones.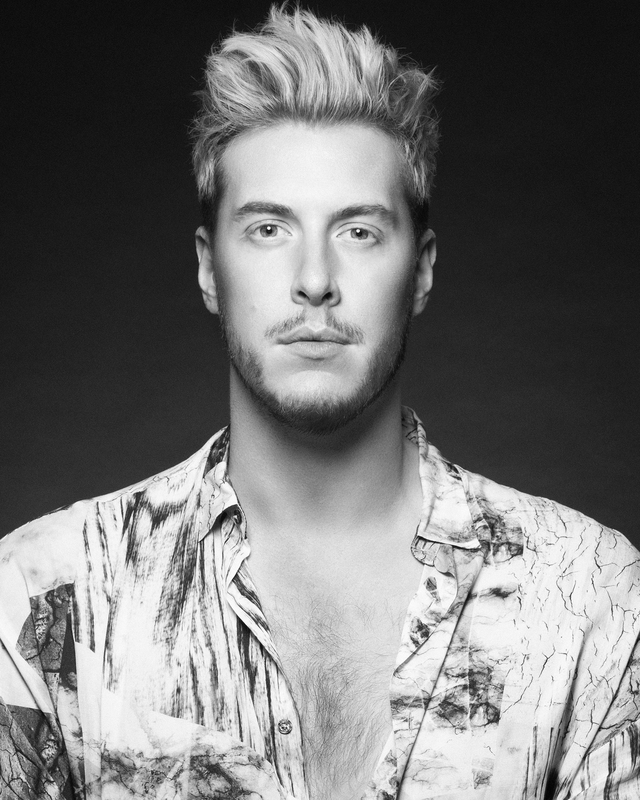 – James Earnshaw, Creative Manager, Bad Apple Hair Group
---
For more fashion-forward styles and product picks and be sure to stock up on all goodies the Bangstyle store has to offer!