Robin Bacon has a penchant for color and texture and a flair for fashion. Her collections are strike interest within the community offering a source of constant inspiration!
With 14 years of experience as a professional hairstylist, Robin Bacon brings her knowledge and style to the industry. A member of the Essential Looks team for Schwarzkopf Professional Canada, she travels across Canada to encourage and promote a passion for hairstyling and education. A 2X back-to-back Texture Stylist of the Year at Contessa Awards 2017 & 2018, 2X Finalist 2019 and Mirror Awards Finalist 2017. She has been featured in Salon Magazine, Canadian Hairdresser and she is proud to say that she been featured in Bangstyle and has been a Supreme twice!
Currently, she works at Giovanni & Perri in Barrie, ON behind the chair as well. She loves working with clients and also in an industry that feeds all her creative needs and celebrates each other's talents and passions.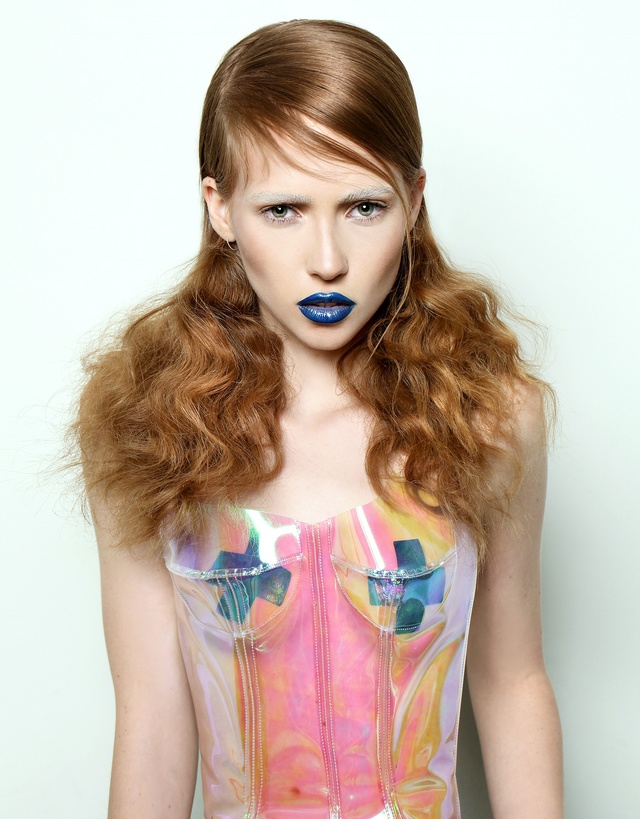 What was your inspiration behind this collection?
My inspiration for this collection comes from a book called Super Sad True Love Story by Gary Shteyngart. This book inspired a theme that describes the constant want for cyber fame and beauty.
Did you face any challenges or have any triumphs during the process?
I did! I really wanted to create an authentic style of each model with no hairpieces or wigs or colour, just their natural hair. So in my creative process, I planned a specific style for each individual girl based on her hair type. With less than two days before my photo shoot, two of my models had to be replaced for unexpected reasons. So I frantically but selectively got two new models, did a pivot on styling plans and went with it. The two new models were fantastic too and the collection wouldn't be the same without them.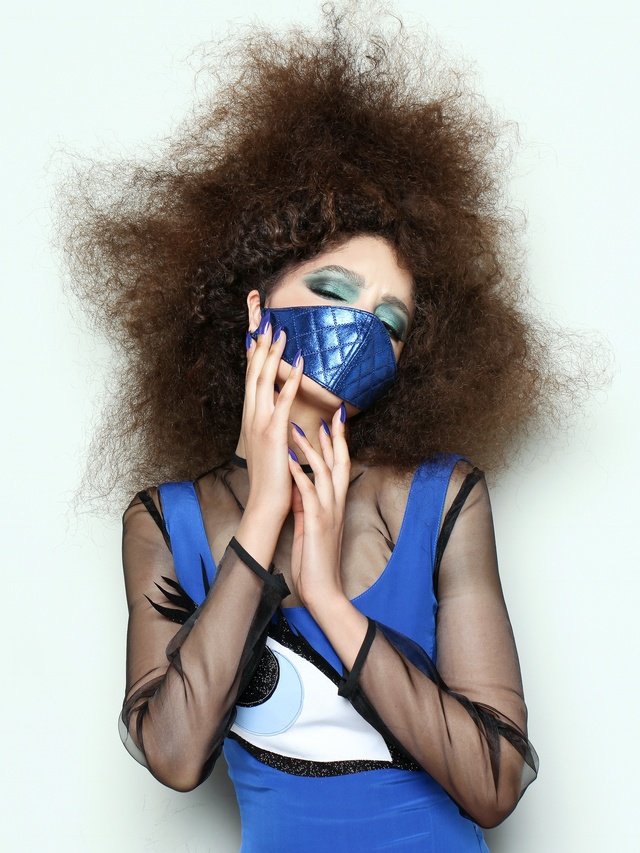 How long did it take you to complete the collection?
I start planning months in advance gathering ideas and inspiration, talking with my team to let them know the direction. The day of the photo shoot we did a 6-hour day exploring a few different styles with each model.
How did you work with your makeup/styling team to craft a final image?
I truly believe in working with your team and giving them room to add creativity to the project. We select our team because of their artistic talents work together beautifully to create art!! I have been working with the photographer Paula Tizzard, makeup artist Florencia Taylor and Canadian fashion designer Adrian Arnieri for the past few years. They are amazing to work with and we have open lines of communication. I feel like communication is key to a well-flowing shoot day. I send them a description of my theme and inspiration pictures, what my hard yes and hard no's are, the hair direction, and then have some fun from there.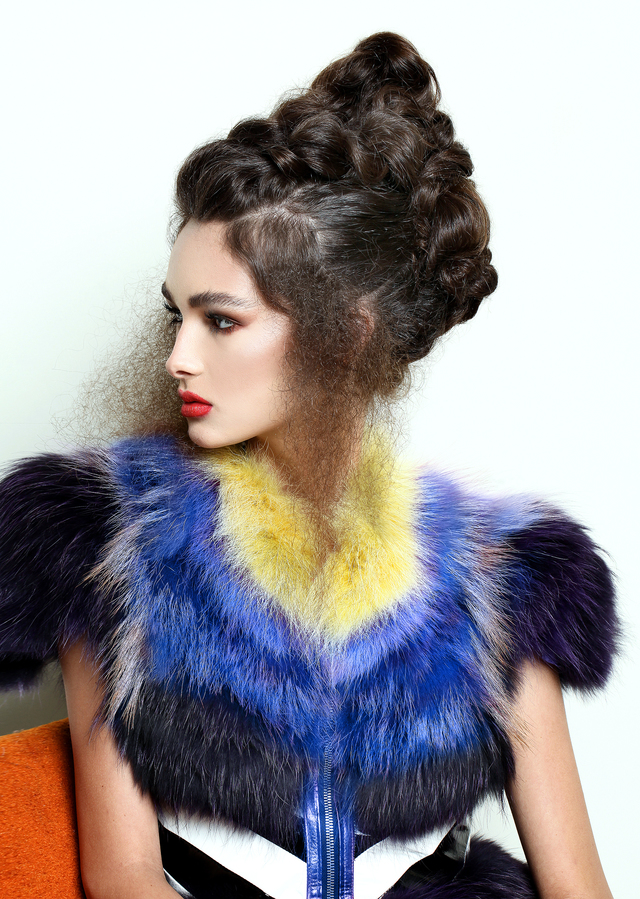 If you had a superpower, what would it be?
If I had a superpower it would be to fly.
Who were your mentors along the way and how have they shaped your career?
I have been so fortunate to have had a lot of people support me in my hairstyling career. Rossa Jurenas has had a massive role in my career. She has not only been a mentor for many years but is also a colleague and a dear friend. After I won a spot on the Schwarzkopf Professional Team (she is the North American Color Director), she congratulated me and said; "now let's get you doing more and see who you are as an artist". She has always supported me and given me advice and help when I have needed it and she has encouraged me to do photo shoots and express the styles I like.
Kathy Simon has influenced and refined my skill. She is a brilliant hairstylist and phenomenal educator. She challenged me to grow and set my standards high. She taught me how important body posture is not only for our work but for our bodies. She has taught me to understand shapes and movement in hair cutting. I would encourage everyone to take her courses.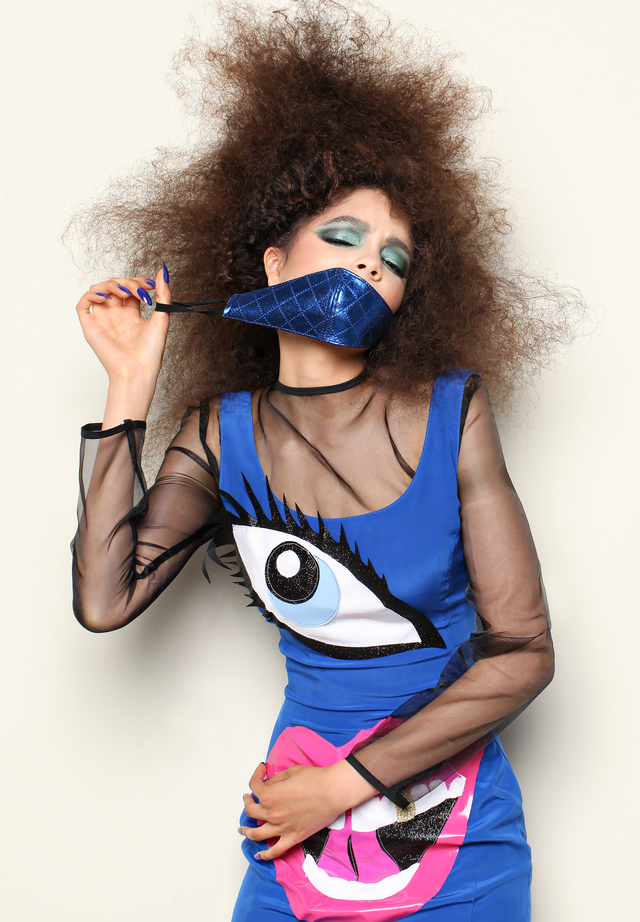 What hair/color trends can we look forward to this season?
I see a lot of cool tones this season for darker pallets. Dark gemstone tones, denim blues, and mauves. I think blondes are going to warm up with rich golds and chocolate beiges. There are a lot of neutral mid tones happening for level 5-7, and I think we are going to keep seeing that trend for a while.
Be sure to stalk Robin Bacon on Bangstyle to see more of her beautiful work!
Credits:
Hair: Robin Bacon
Photography: Paula Tizzard
Makeup: Florencia Taylor
Wardrobe: Adrian Arnieri
---
For more fashion-forward styles and Holiday product picks and be sure to stock up on all goodies the Bangstyle store has to offer!