We are thrilled to partner once again with the Professional Beauty Association (PBA) to promote all of the talented artists who are finalists for the 2018 NAHAs (North American Hairstyling Awards), the most prestigious hair and beauty award in the country. In this feature, get to know more about this year's Haircutting Finalist – Rodrigo Araneda.
With punchy prints and the colors to match, Rodrigo Araneda demands attention to the shape of things in his collection. With fierce lines and suggestive silhouettes, we can't help but fall in love with the art he created. Keep reading to get to know more about the brilliant artist behind these pieces.
---
What is your favorite thing about being a hairstylist?
There are so many things I love about my job. First, the creative aspect and the special relationship I build with each of my clients by getting to know them and accentuating their beauty as well as their self-esteem. I also really enjoy working with and training other hairdressers so we can learn from each other. I have the best job in the world.
Do you have a favorite haircut to create?
My favourite haircuts involve sharp lines, precision geometrics forms and angles because it requires a good understanding of head shapes and advanced technical skills.
What was the inspiration behind this collection?
With this collection, I wanted to create something different. I wanted to work with busy backgrounds and clothes to emphasize the hair colours and haircuts I chose. I was mostly inspired by pop art, in particular Japanese modern artists such as Yayoi Kusama and Takashi Murakami, who work with lots of patterns and colours to create a bold pop visual art effect with emotion.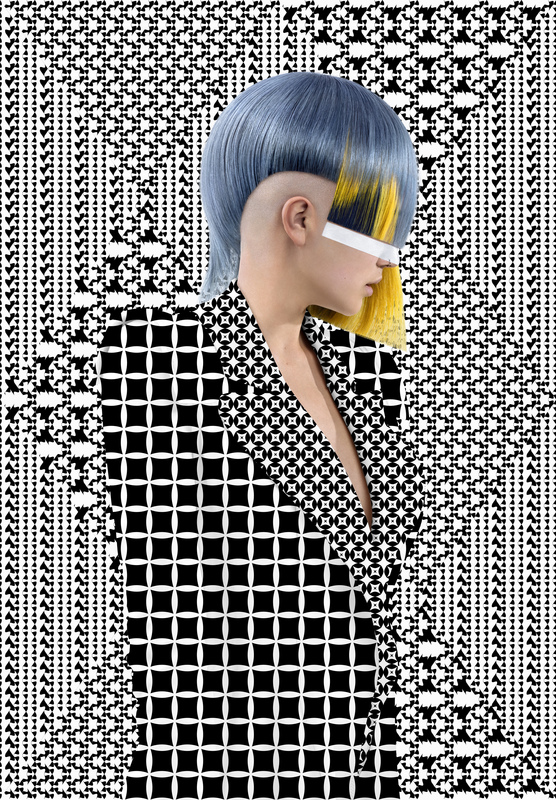 What was your biggest challenge in creating this collection?
The biggest challenge was striking the balance between too many features in one piece of work. I want to reflect some of my current inspiration from pop art while keeping it classic and current to make the collection cohesive and impactful.
What does your collection say about trends?
This collection is built on current pastel and vibrant colours that are very fashionable right now. At the same time, I love working with classic geometrical forms and lines that are timeless. I want to create a conversation with the shapes, colours and backgrounds I chose.
Tell us a little more about you, as an artist.
I consider myself as an intuitive artist who mixes current emotions and technics. I like to combine current trends with classics. For me, to grow as an artist, I really enjoy watching and learning from other talented hairdressers, and artists, from all around the world.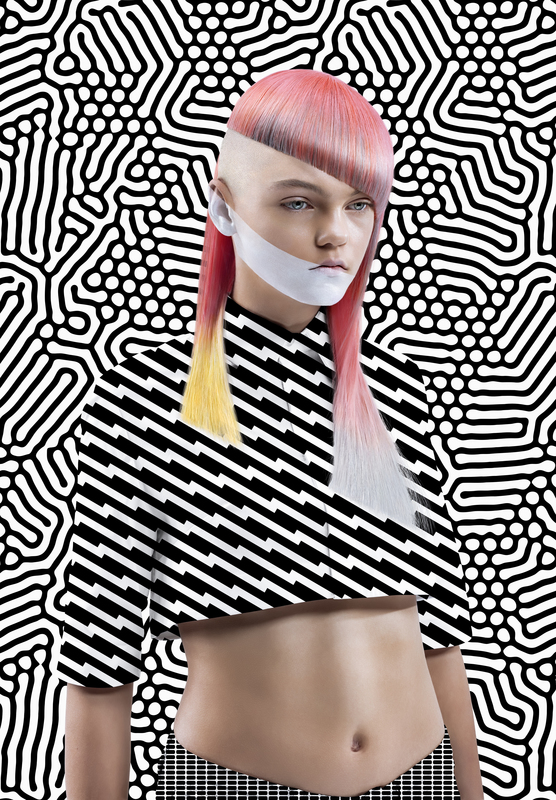 How do you Vegas?
I like the great variety of restaurants and shows the city has to offer.
Salty or sweet?
Definitely sweet. Last time I went to Vegas, it cost me $250 for three days just eating sweet snacks from the mini bar.
What did you learn about yourself through creating this collection?
I learned to be open-minded and not to stay married to my first idea. When you work with a team, you have to be ready to receive the feedback from other team members so the concept evolves. The result is much stronger. It is a journey.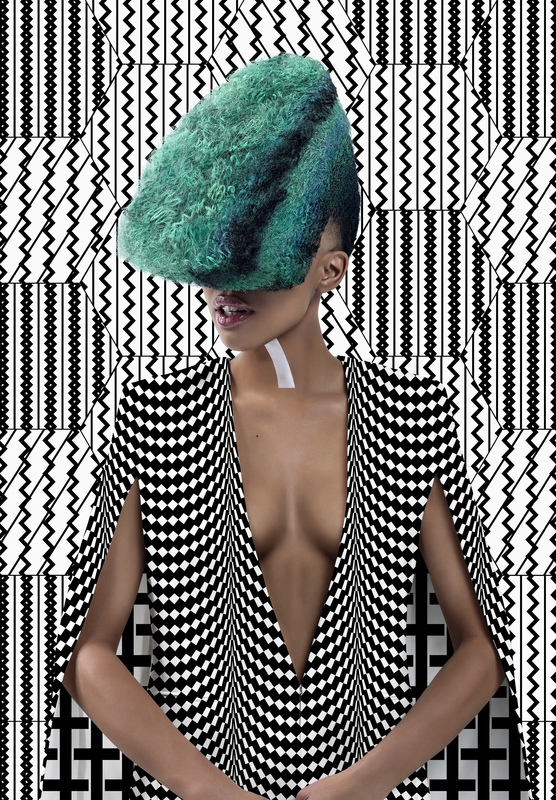 If you won the lotto (or slot machine) tomorrow, what would you do?
It depends on the amount. Maybe I'll travel to places I haven't been but I'll definitely continue to work behind my chair because it is what I love the most in life.
---
Looking for inspiration? Be sure check out all the NAHA finalists here!