Walk into a fantastical world of ROOKED. Set in the hills of Shropshire, Anne Veck's latest masterpiece brings her vision to life with a story told on film. A project created for the Alternative Hair Show, this piece is exactly what we needed this season to escape to a world filled with imagination. Keep reading to view the video, see stills from the collection, learn more about the inspiration behind ROOKED and a behind the scenes video to see a peek into Anne's process!
Q. What was the inspiration behind this collection?
A. This was very much a team effort and the result of a great collaboration with other like-minded creative artists. We started planning this during the lockdown with several Zoom meetings, where we let our imagination run wild! We then, of course, had to mood board the project to narrowed it down to a realistic project — ROOKED.
A 3-dimensional world shattered into a million black and white pieces — litter and fill the rolling hills of Shropshire. Horses running wild and models hanging from trees, contorting into shapes of morphed masked shadows as oil paint drips from their fingertips. Slender high-fashion skywalkers rule and roam the fragmented fields of a Huxley dreamscape.

Q. Tell us more about you as an artist and how your work has changed over the years.
A. From the logistic point of view, I now have a room dedicated for this so the creative process is a lot easier, as I can leave my creation and get back to it where I left it. I've also learnt how important it is to surround yourself with like-minded creative artists. It's only with the right team that you can make magic!

Q. What did you learn about yourself through creating this collection?
A. I have to follow my instinct and stop torturing myself, remember to have fun with hair!

Q. With the video aspect and shooting outdoors, were there any extra steps you needed to take to prepare?
A. The logistics of the project were quite a challenge. We had to shoot in the field in the middle of nowhere so we had to camp. But we must have had a good fairy looking over us as the weather was fantastic the whole weekend. Even the sky was wonderful with amazing cloud shapes just when we needed them. I had to prepare all the wigs in advance as I knew the facilities would be difficult and would have restricted access to electricity.

Q. What trends do you see taking place in the next few seasons?
A. Definitely, a strong 70s and 80s feel with a return of the mullet. (I just had my hair cut like it). We all love a bit of disco for some escapism — dancing and escapism after the pandemic is going to be huge later this year….we hope!

Q. If you could have a superpower what would it be?
A. To have 9 lives like Catwoman ( plus her outfits are very cool!)
The Collection: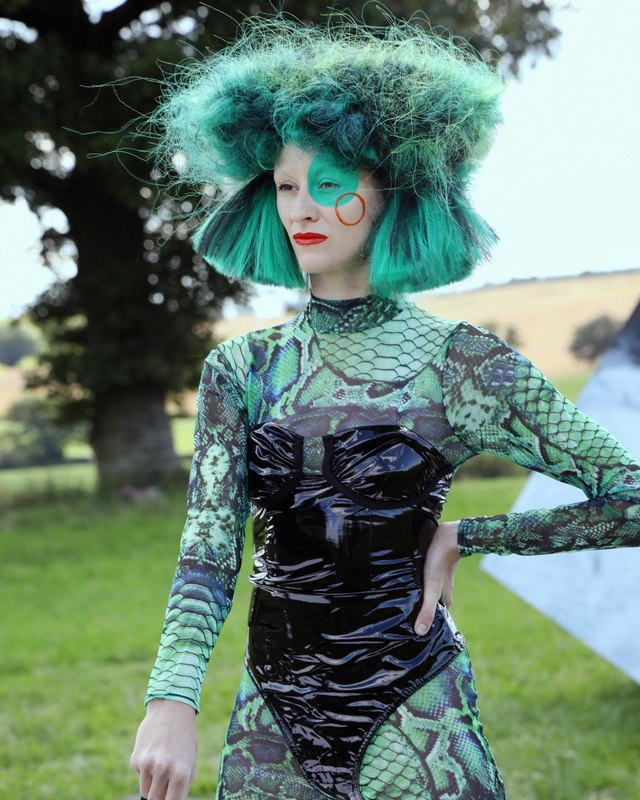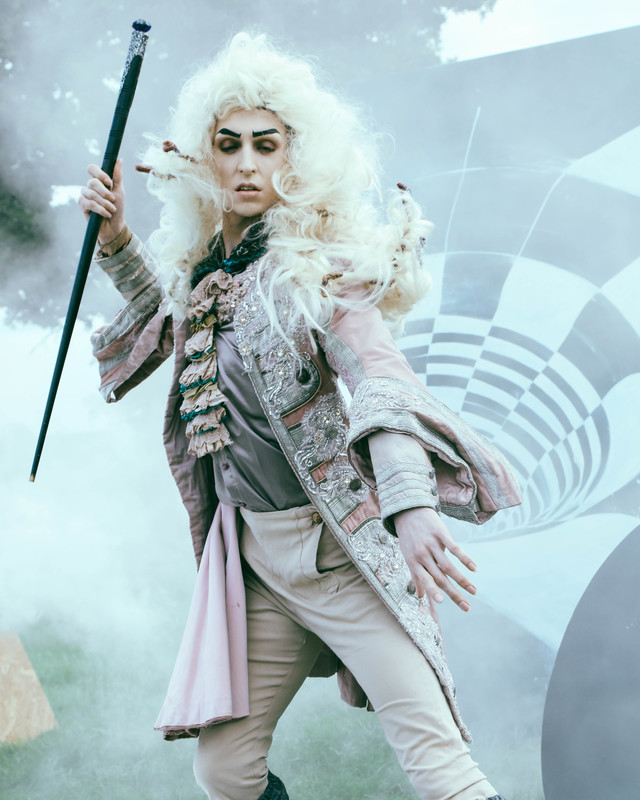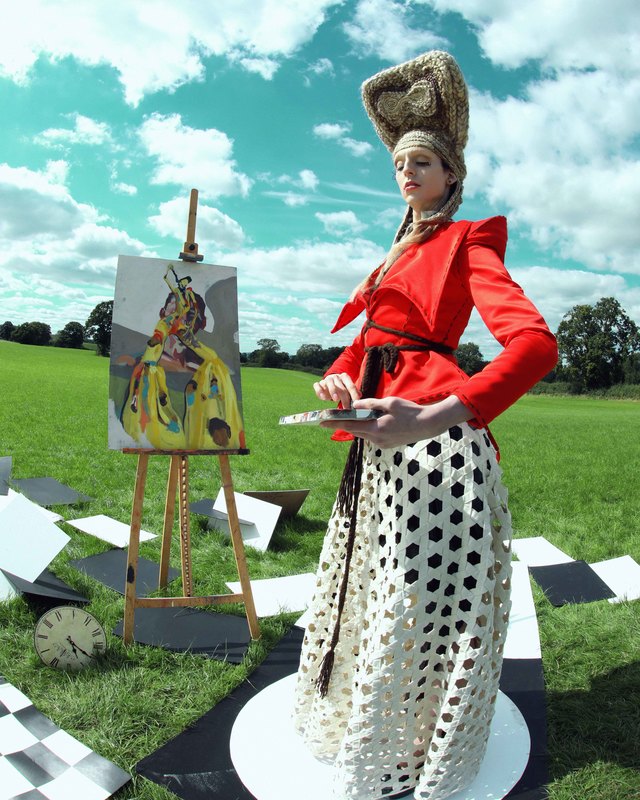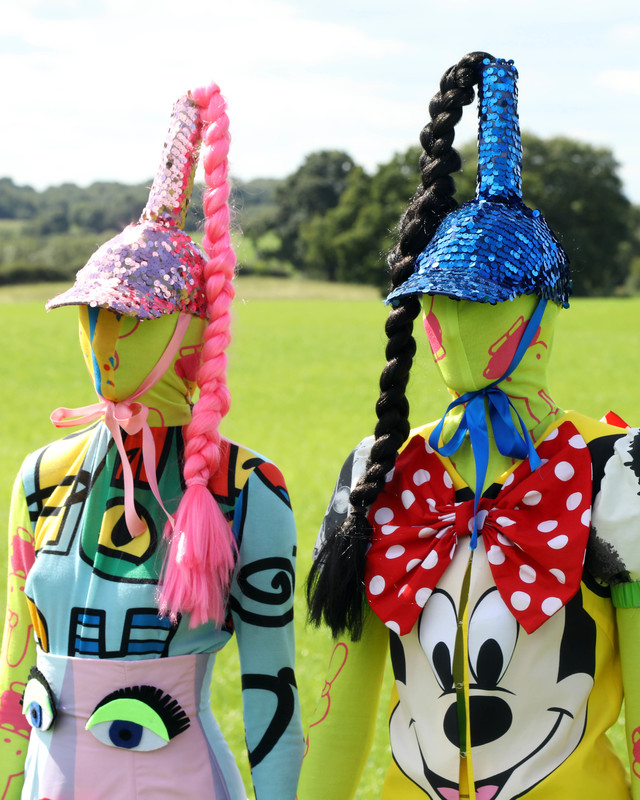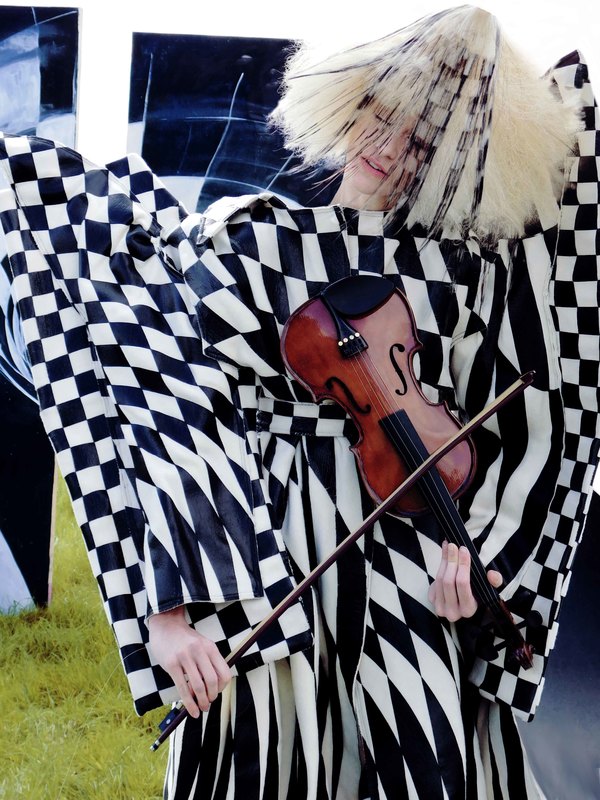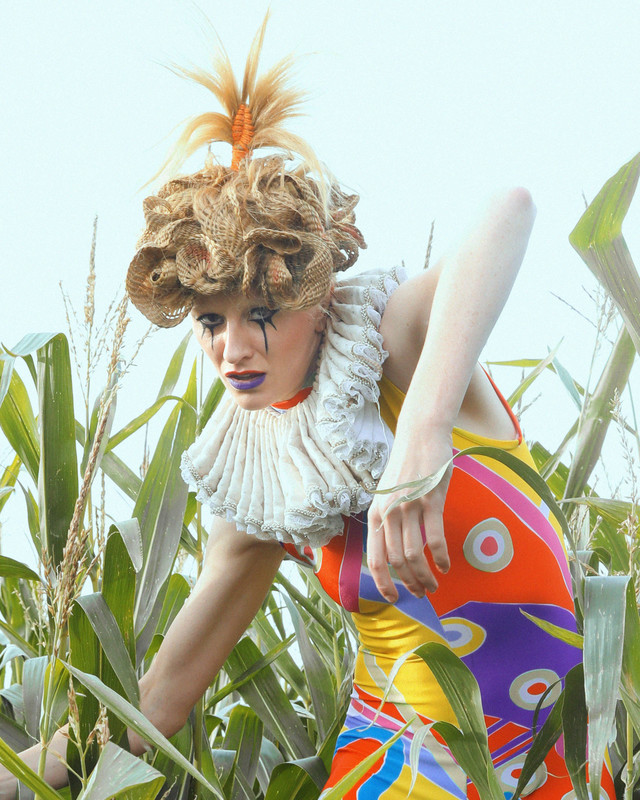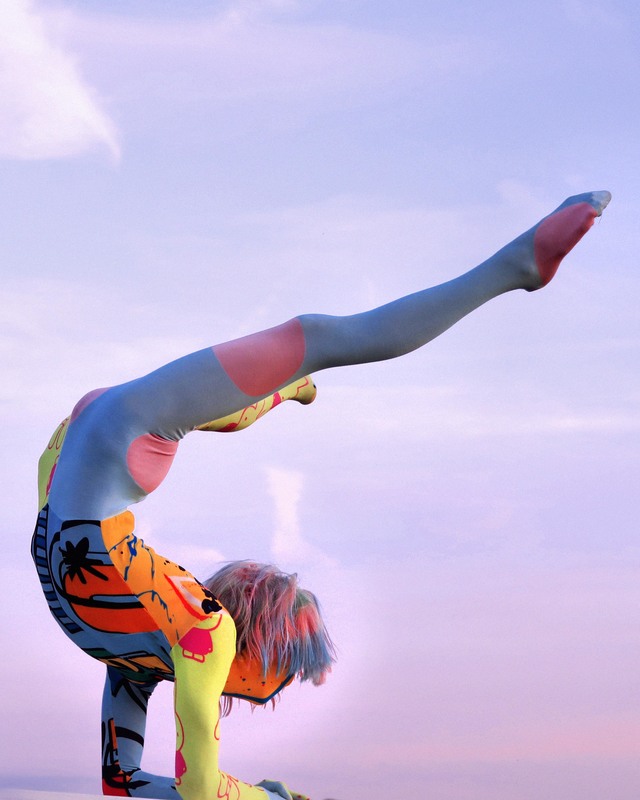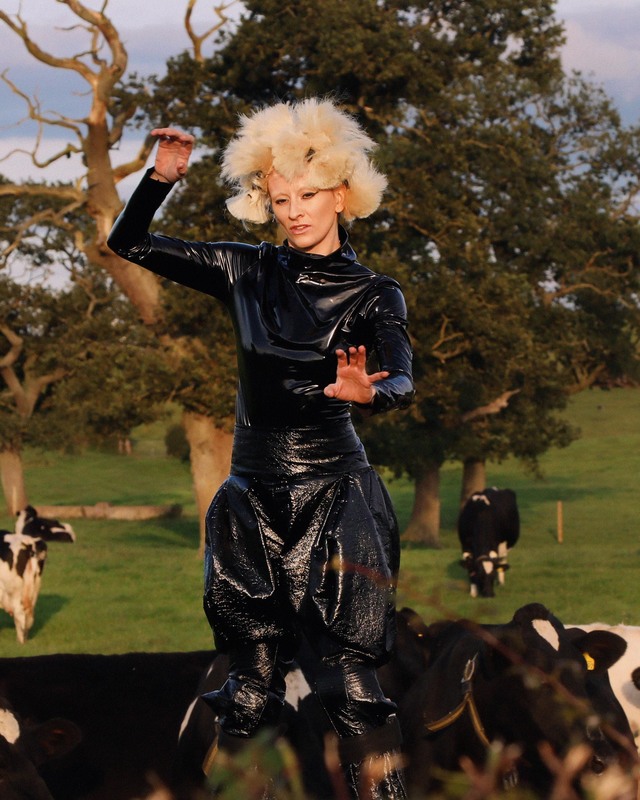 Behind The Scenes:

CREDITS:
Hair: Anne Veck assisted by Sylvain Gagliardi @sylvain_thefrench
Makeup: Melodie Briere @makeupbymelodie
Film: Kassandra Powell @thekassandrapowell
Photography: Erica Von Stein @ericavonsteinphoto
Styling: Anne Veck & Janet Mayer @janetmayerofficial & @annevecksalons
Set Design & Artwork: Matt Lawrence @mglawrence
Models: @jadorelavie_