With the onset of texture and natural looking styles, waves are the new go-to style of the season. While they've evolved, everything from beachy and loose to organic and defined are in! In this tutorial Sam Villa, Co-Founder of Sam Villa and Global Artistic Ambassador for Redken shows us how to created Ruffled Waves with a Marcel Iron. Watch the video below and see the steps below! "Anna Peters, our education ambassador, shared this technique with us and it's really cool because you use horizontal iron placement to create waves that are loaded with volume and bounce," says Villa
These waves are unique because of their placement. They move up and down versus side to side, like most other waves.  It's quick and simple, so it's a great technique to teach guests. Remember, the size of the barrel affects the design - the bigger the barrel, the wider the distance will be between the waves. 
Ruffle Waves
·       Spray section with Redken iron shape 11 for heat protection and hold.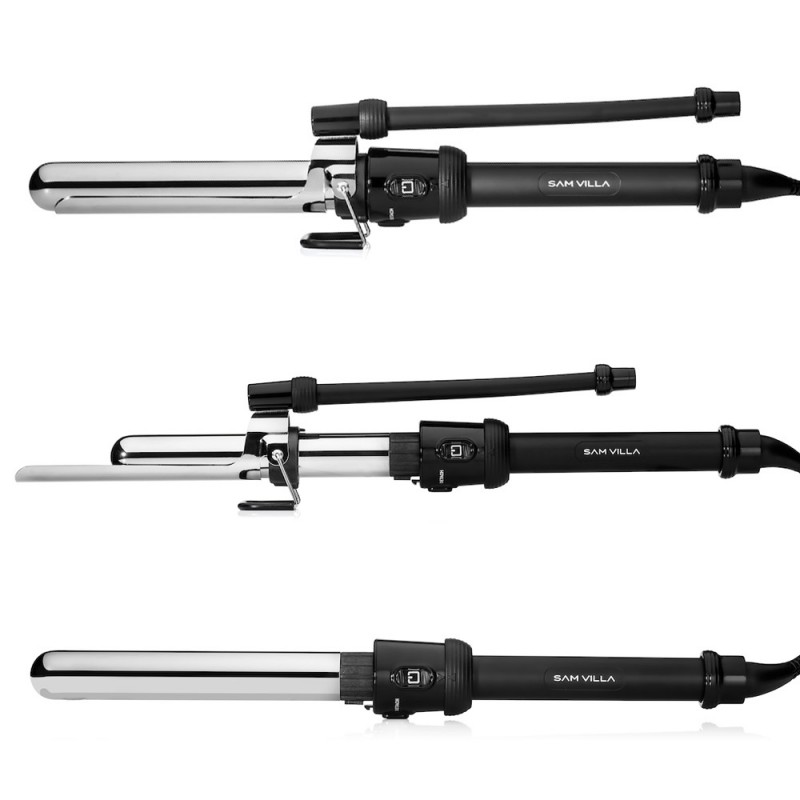 ·       Insert the barrel of a Sam Villa Artist Series 2-in-1 Marcel Iron & Wand under the section about 2" from the scalp with the spoon on top of the section, clamp down with the spoon and slightly roll to avoid a crease.
·       For the second ruffle, place barrel on top with spoon underneath and clamp at the seam of the first ruffle again with a slight roll to avoid a crease from the spoon.
·       Continue alternating placement of barrel moving down the section and matching the seam of the previous ruffle.  Gently wrap the ends on the last ruffle to finish.
To Style:
·       Emulsify Redken No Blow Dry Just Right Cream in hands (front, back and between fingers) and gently lift and sculpt each ruffle for definition.
·       Finish with Redken Fashion Work 12 versatile working hairspray – it's a great spray for holding organic texture because it provides soft control without making hair look unnatural.  PRO TIP: Mist hands with the spray and manipulate texture with hands to style and set.
Peters was inspired by the ruffled accents in fashion and the popularity of natural texture.  "Clients that have a natural wave to their hair, especially when naturally curly hair is brushed out, have more of a horizontal in and out movement versus traditional waves and curls.  People are always looking for new waves to create body and movement, and I wanted to create something on-trend that complimented natural texture," explains Peters.
---
Take a peek at all of the tips and beautiful tools Sam has created for artists. For even more hair care and styling tricks, be sure to stalk Sam Villa Professional on Bangstyle and check out all of his tools in the Bangstyle Store!