Sunday at Salon International is one of the busiest days. Probably because most hairdressers are still working in their salons on Saturdays. I think there needs to be a street style fashion photographer for every Salon International, because the amount of well dressed people has to be similar to fashion week, These outfits need to be noticed by fashion bloggers. Here, I really understood that black and grey are the international colours for hairdressers.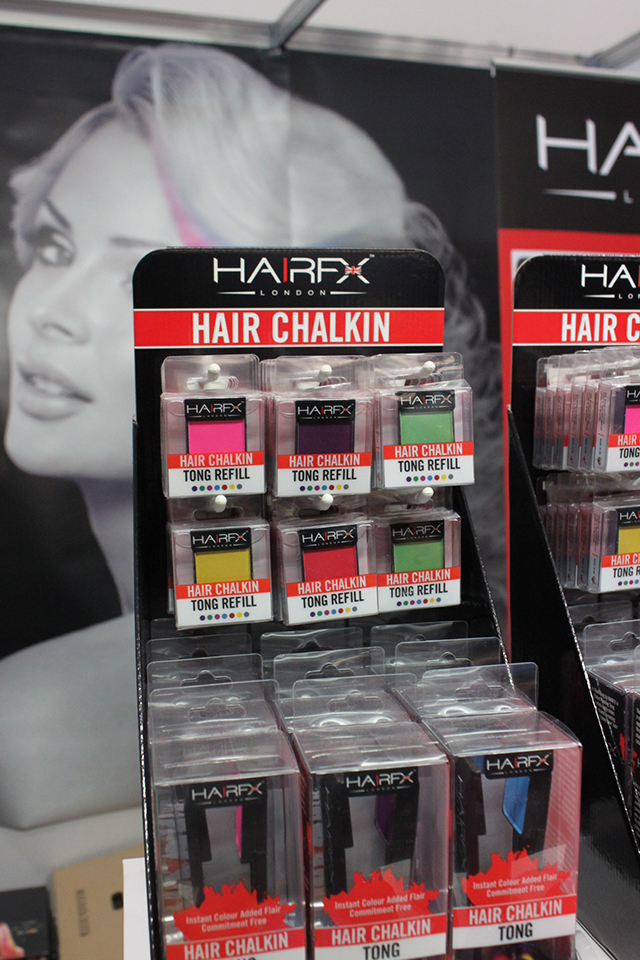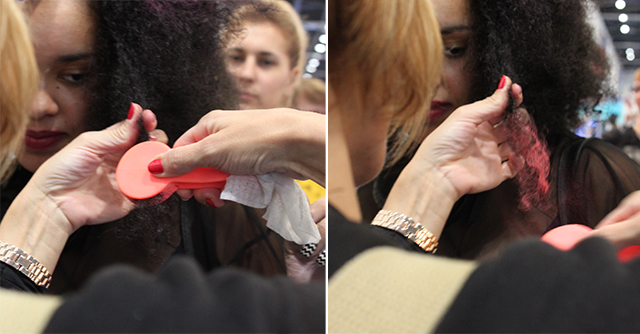 The second day was really busy for me. I walked around at the exhibition trying to catch all the new products and ideas. I really loved these new hair chalks that came in a device looking like a flat iron by HAIRFX. The chalk colours are bright and they stay in no matter how much you shake your hair. The most fun part though, is that those mini flat irons come with a refill! I think this is really cool idea for Halloween.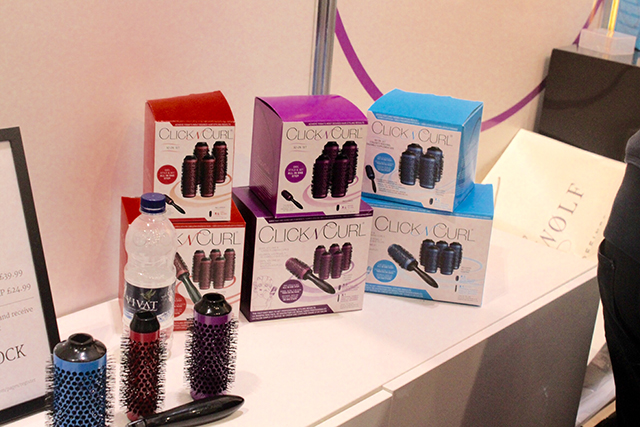 Also, I loved the round brushes by Click N Curl. For hairdressers who work with long hair and do a lot of twisty blowdries, this idea is really great. I'll admit, I've thought about the idea many times but never knew that something like this already existed let alone that you could buy it! After we did some shopping, my friends went to Saco's show and I went for Patrick Cameron.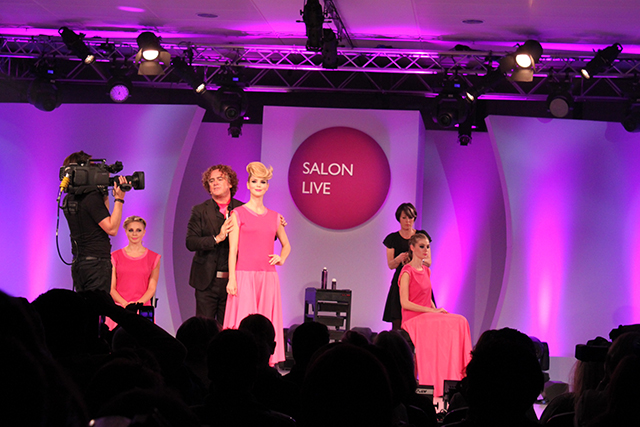 Before going there, I thought that it would be the same as always: long hair styles and nothing really new. Patric knows long hair like nobody in industry and he stays on top of the game so every time he has a few new tricks in his pocket for his audience. While his hairstyles don't change much, he does actually change his techniques, making everything look easy and fun.
After a quick lunch, we went to see Toni & Guy. Those guys are very close to my heart. Their name carries so many great memories for me. My last visit to Salon International was actually to assist the team for their show. That was also the time they had just realized their New Classics and made many changes to adapt to the new reality.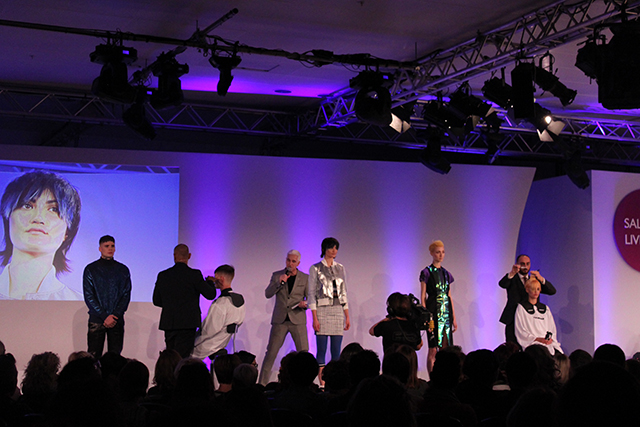 Here we are, about 7 years later, and they decided to update their classics again. Now, the new classics are edgier than before. Haircuts are more sharp, colours are brighter and more fresh. The traditional one-length cut almost never changed in classics, but this time it was dressed with an ombre color technique. The books and DVDs also included some blowdry techniques which is new for T&G. In the past, they always been famous for cuts you don't need to style.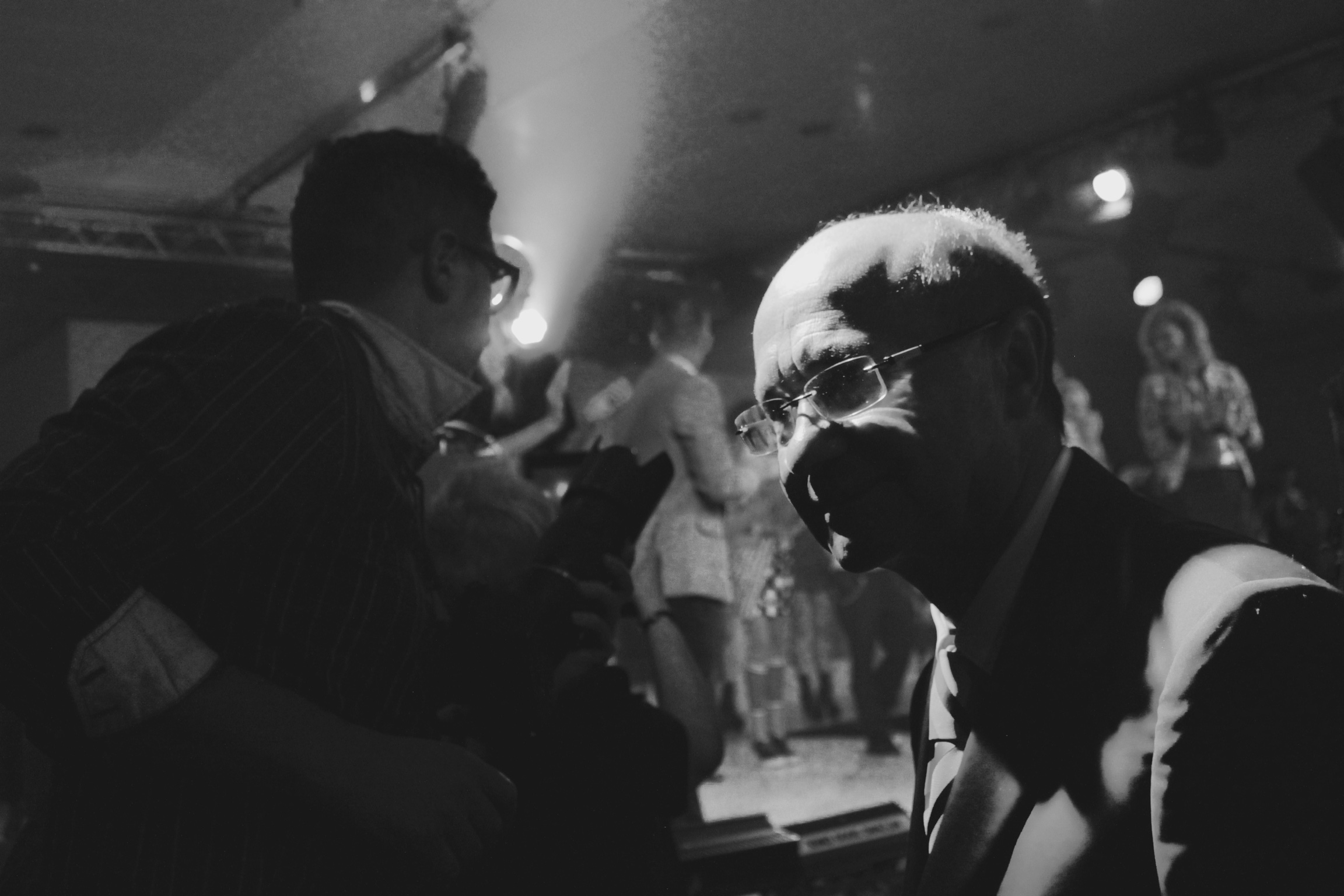 The new collection, named Lexicon, is fabulous and the show on the stage left us speechless. You could feel the energy of the team and their strong desire to share all their knowledge and ideas with the audience. I don't know if they were working so hard because Toni Mascolo was in the front row, but overall, the collection was great! The colors were really deep and shiny and the techniques were easy. There were a lot of reds on reds and blues on bright blues. Everything was about creating deepness of shades to make an illusion of volume and texture. All the haircuts are wearable but suitable for young and sophisticated clients. Many mid-lengths and texture with uneven fringes. The men's section had many techniques of fades with a long top. Again, something unusual for T&G, the company that has always been proud of all scissor haircuts, accepting the new age of american barbering and switching to clippers.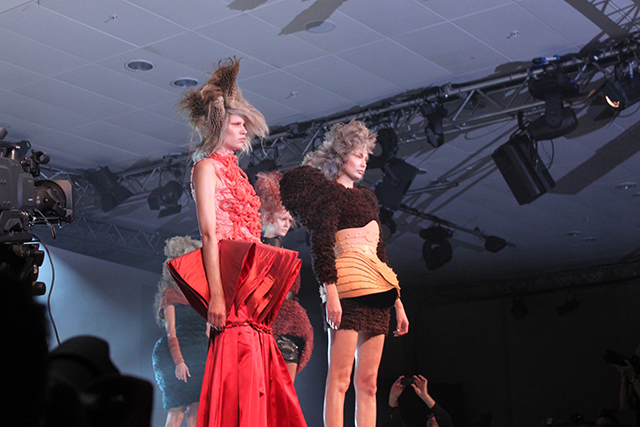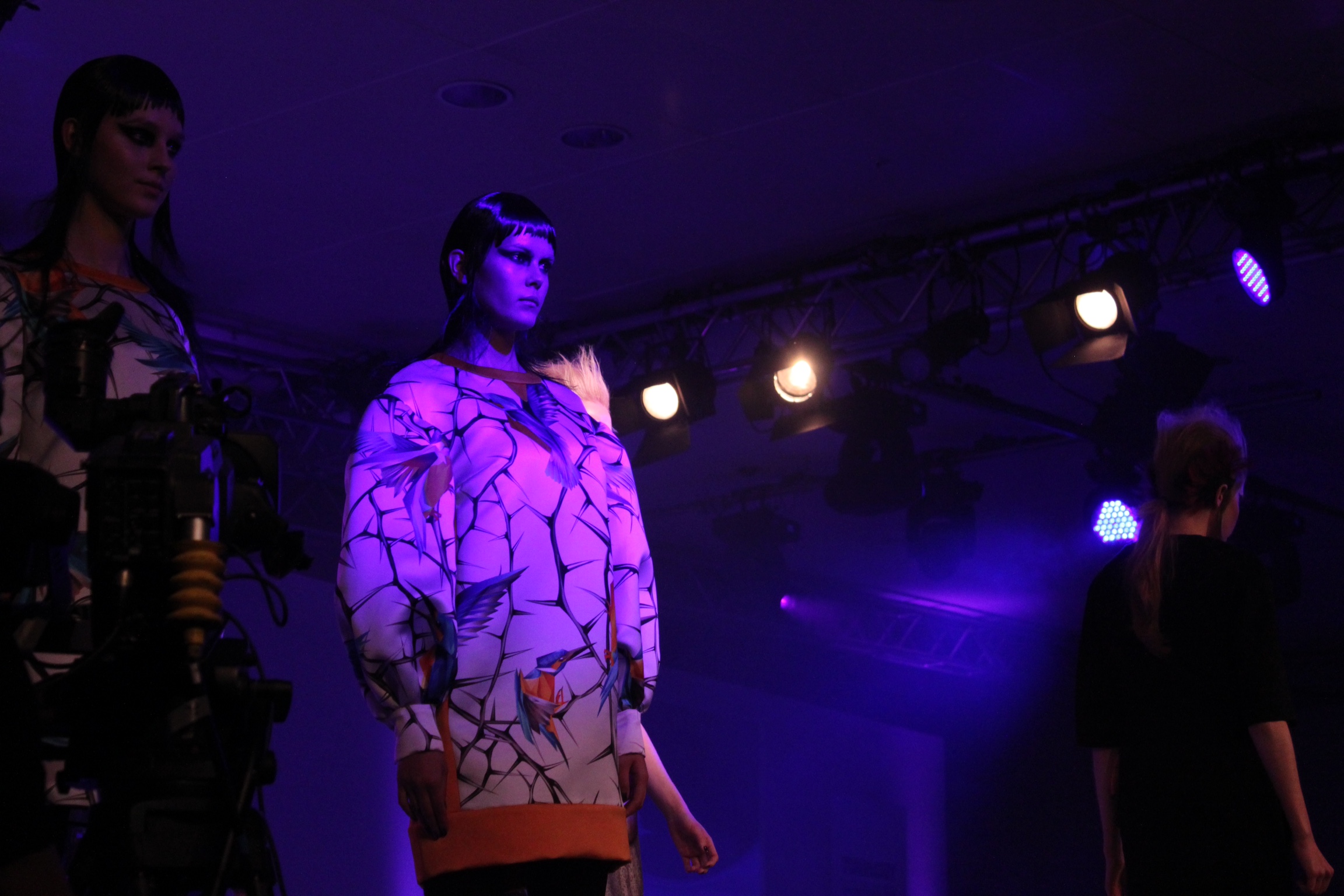 Lexicon is truly dictionary of the "new" in British hairdressing. After the show, we all purchased the collection book and new Texturising Volume Spray by LabelM (my new favourite product to create texture matte locks on my newest short haircut!)
P.S The Toni & Guy team are the best in choosing music for their shows. "Digital Animal" by Honey Claws is a new addition to my iTunes library that plays on repeat (soundtrack of collection)