Pony Studios is a brand new salon that has just opened in the ever popular Rockridge neighborhood in Oakland, California. Its charm not only brings a fresh new feel to a salon environment, it plays off of the community feel of the neighborhood in which it lives. Focused on flawless styles and furthering education their beauty stretches farther than their creations. Donating 10% of profits each month to local organizations as well as hosting fundraising events on the daily. Started by Corinna Hernandez. She brings with her a background as an educator Bumble & Bumble and endless experience at fashion weeks around the world. You can see each of these aspects within her beautiful salon as well as her work ethic. To learn more about Corrina's experience with opening a salon keep reading!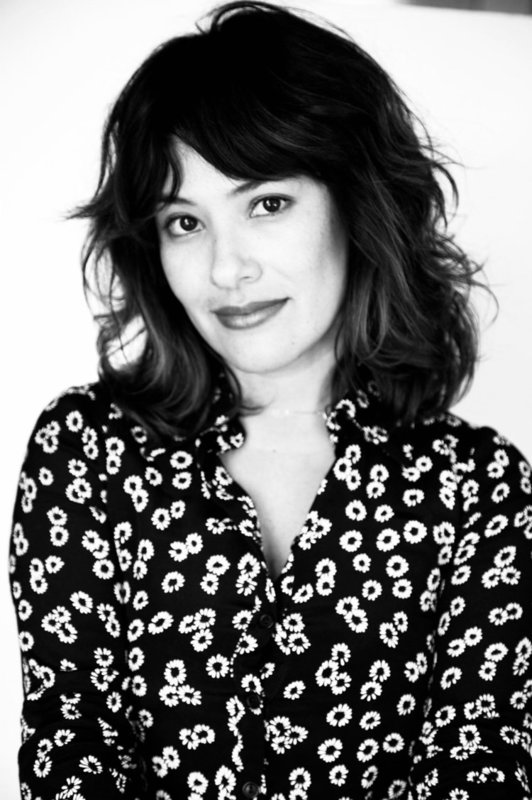 The experience of opening your own salon:
Almost every salon owner that I spoke with before I opened Pony Studios told me that I would encounter something that I didn't expect, or would be surprised by something, every day for the first six months, which was so true. For example, the first day we were open I had been so sure that I'd thought of every detail and I realized that I had forgotten to buy capes! We also realized on day one that the water heater wasn't big enough so we ran out of hot water at noon and it was freezing outside. It took about a month to get a new heater and have it installed, so our clients had to suffer through a lot of polar dip shampoos, which they were so gracious about. On top of that, all of these things end up being hidden expenses that you didn't factor in, which adds insult to injury. There's also a constant fear of your business not making it, which adds stress and can be overwhelming, but the upside of all of this is that we now have this space that feels really good. The energy at Pony is great, I get a lot of feedback from people telling me that the space feels really good to them. At the end of the day, I'm happy to deal with all of these problems, because they're my problems, so yes, it's stressful but I feel this drive inside me that keeps telling me 'we can do it'!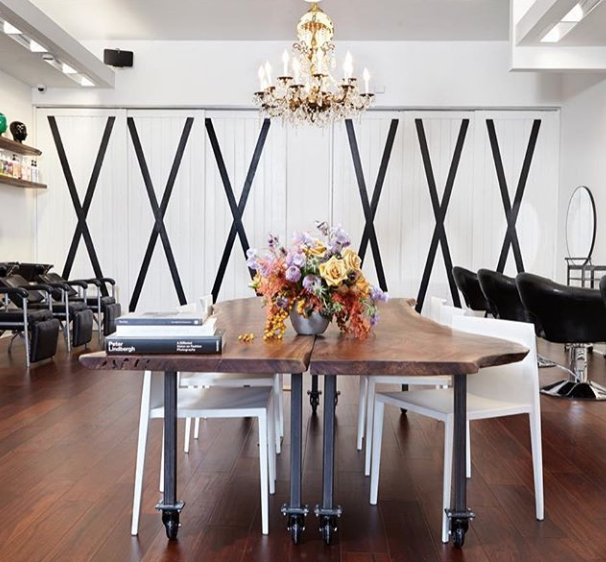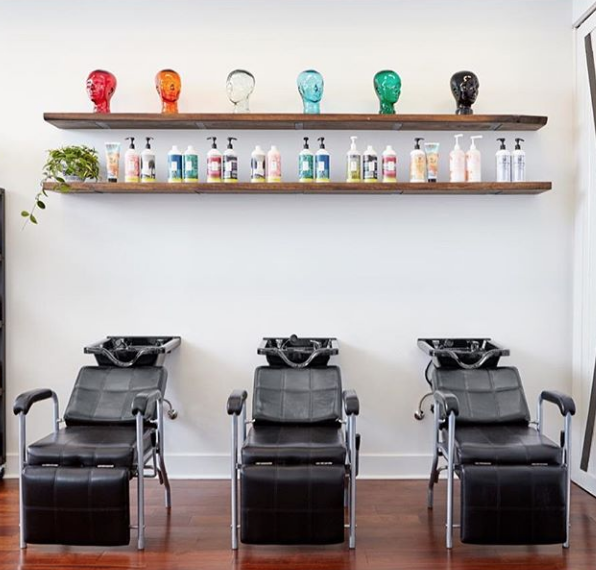 What is daily salon life like?
I love being in Pony. When I close up at the end of the day I say goodbye to it, then look in the window and imagine that I'm seeing it for the first time. The people that I hired are all people that I've known for years, so I get to keep it in the family. My husband jokes with me, asking "are you having fun at work with all of your friends?" And we do, we just have a good time. I've worked in salons that are really formal, which I understand, if you're going to be a high-end salon you have to keep things really formal – you don't talk to each other on the floor, you have a very specific dress code – and I'm a believer in all those things, but I'm much less formal. So the space feels really fun, and I love that I love being at my place of work, which not everyone can say. It was also really great being able to decorate the space – it feels very me and I'm really proud of it.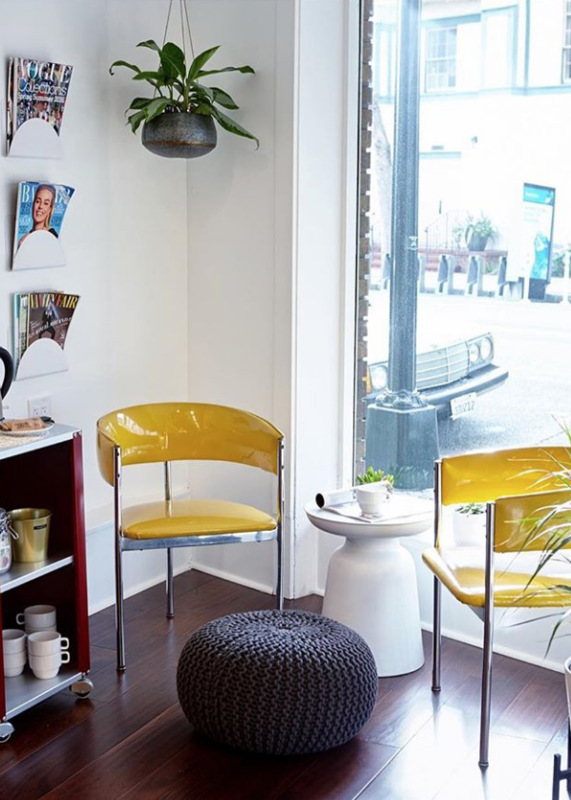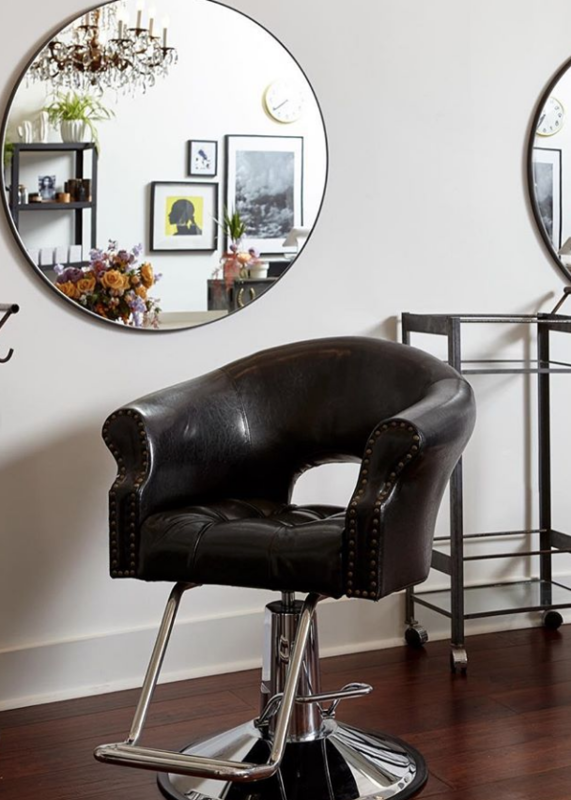 How do you like your new neighborhood?
I think there are definitely implications to being in Oakland, which I haven't been able to fully understand just yet, but so far, every single business owner in the neighborhood has been nothing but welcoming. People have stopped in to say hello and they're really friendly, nice people, which has been so great to experience. It's still very mom and pop in the area, and the business owners are a very tight-knit group. We used to live in Oakland, but don't anymore, we moved a little further out to have a bigger house and yard for the kids. San Francisco is ridiculously expensive, it's a little sad, but it's just making people move further out, which is good for us since we've opened a salon in Oakland. I moved to San Francisco in 2009 and most of the clients that I started working with there have had to move out so this location actually works for my clientele as everyone is migrating with us.
---
Be sure to check them out on social media @pony.studios and stop by and say hi if you're in the area!