Hair Credits:
Mahogany / Toni and guy / Mark Leeson / Sasson Academy / Fame Stage
Salon International
As the largest event in the UK for professional hairstylists, Salon International takes the cake for inspiration and innovation - it is the go-to source showcasing products, services and solutions. It features live shows and intimate seminars as well as competitions throughout on various industry favorites, ranging from Barbering to Bridal, Afro, Extensions and even the Rising Stars!
Lucky for you & thanks to Chrystofer Benson , we have an insider look at the event!
The most prominent trends Chrystofer Benson saw were lots of color placement with minimal use of foils, strong lines and disconnection everywhere he looked.
It looks to us like men's styling is making a splash this year, as it should, we love to see our men finely groomed and at this year's event there was a live showcase of the styles. We are still seeing creative color everywhere we look, and most importantly we are seeing the creative placement of that color - adding dimensions to cuts and a focal point to styles short and long. Speaking of short and long… extensions were a huge hit with a category of their own and shorter precision cuts are making a comeback! This event was a huge success and proved its ability for inspiration… we hope to see these trends popping up throughout salons in their own way. If you have any Salon International inspired salon work please post, we would love to see how Salon International inspired you!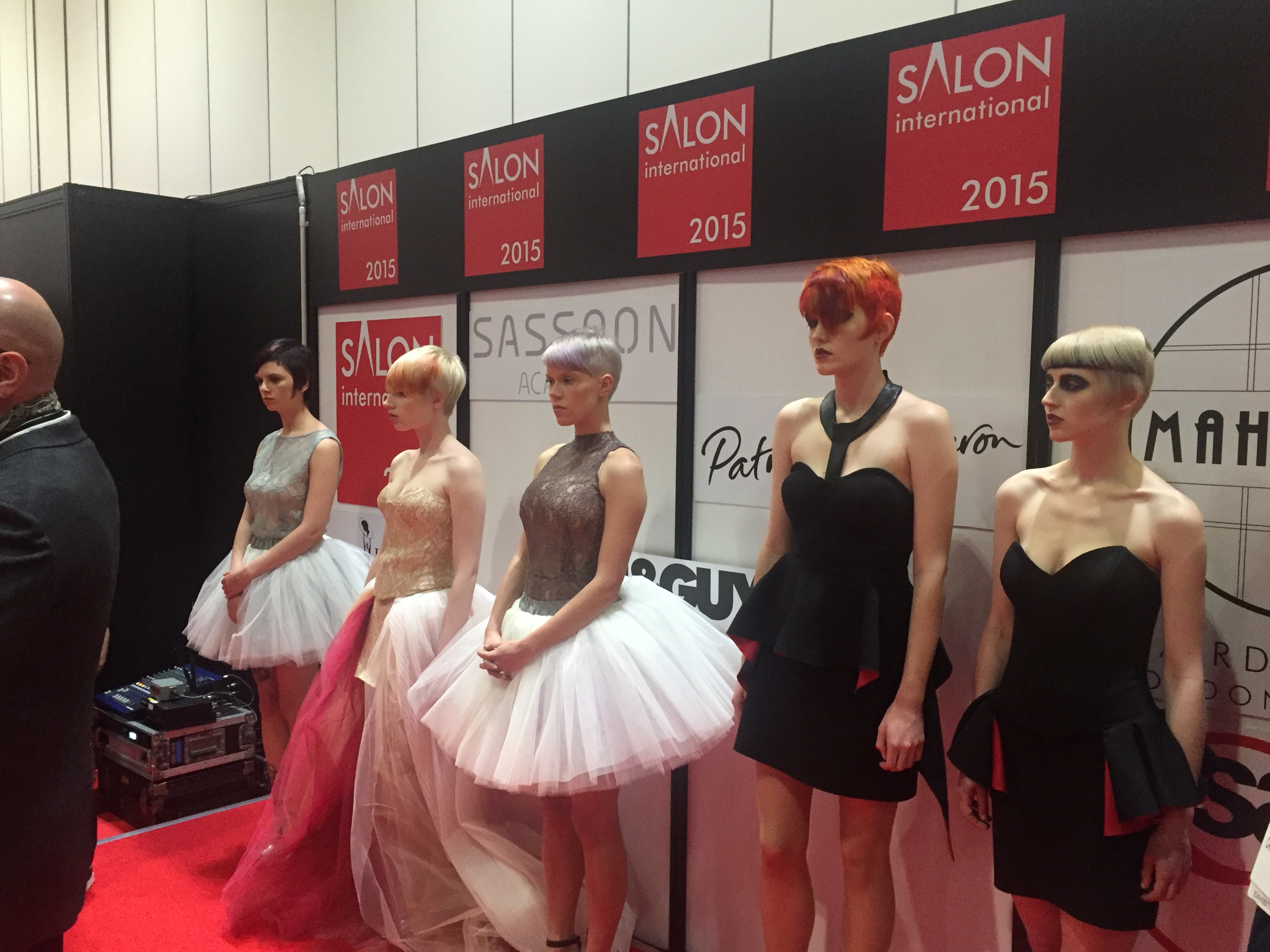 Hair Credits:
Mahogany / Toni and guy / Mark Leeson / Sasson Academy / Fame Stage
Be sure to stalk Chrystofer Benson on Bangstyle for even more hair inspiration!