Inhale relaxation, exhale stress! It is officially the weekend and you've finally got some time to sit back and take some time for yourself. A trip to the salon would be perfect under any other circumstances, but since that idea is off the table (for now!), it's time to get creative and have a salon day at home! Take a peek at our go-to's for adding self-care into your hair routine to maintain a salon-worthy style at home.
Give Yourself a Salon-Worthy Hair Scrub
What's the first thing your hairdresser does when you get to the salon? They wash your hair! Nobody can resist the feeling of sheer relaxation you experience when you're getting your hair deep cleaned and receiving a soothing scalp scrub. You don't always have to go to the salon to be this comfortable! In fact, by investing in a professional scrub like KEVIN.MURPHY's new SCALP.SPA allows you to scrub your scalp to the point of total bliss with your very own hands. Scrubs are perfect for gently brushing away any impurities on your scalp, which will leave your hair feeling super nourished! For best results, be sure to use your scrub as a pre-shampoo treatment and massage it into your damp hair from roots to tips!
Masks Aren't Just for Faces
Once you're done shampooing, give your hair an extra splash of moisture by masking it! Hair masques are the ultimate form of luxury because they offer so many benefits. Masks have the power to offer ultra hydration, detangle, reconstruct, revitalize, and repair all hair types! Masks, which include argan or macadamia oils, are especially luxurious as they provide rich nutrients like omega fatty acids to help promote healthy hair. Some fantastic masks to try include, KEVIN.MURPHY HYDRATE-ME.MASQUE for medium-coarse hair, Wella Professionals Invigo Color Brilliance Vibrant Color Mask for color-treated hair, and the Redken Frizz Dismiss Mask for frizz-prone hair.
Prepare Your Locks for Styling
You just hopped out of a steamy shower, your hair feels silky smooth, and your scalp is tingly in the best way. So what's next? Making sure your hair stays looking as good as it feels! After showering, but before styling your hair, it's crucial to your at-home salon day that you apply some protective products! For the complete salon feel, apply a hair lotion that is packed with essential oils! KEVIN.MURPHY's FULL.AGAIN hair lotion is perfect because it's not only a weightless way to thicken your hair, but it is infused with Elemi, Sandalwood, and Amyris essential oils. These essential oils are known for their rejuvenating qualities, as well as anti-aging and anti-stress properties.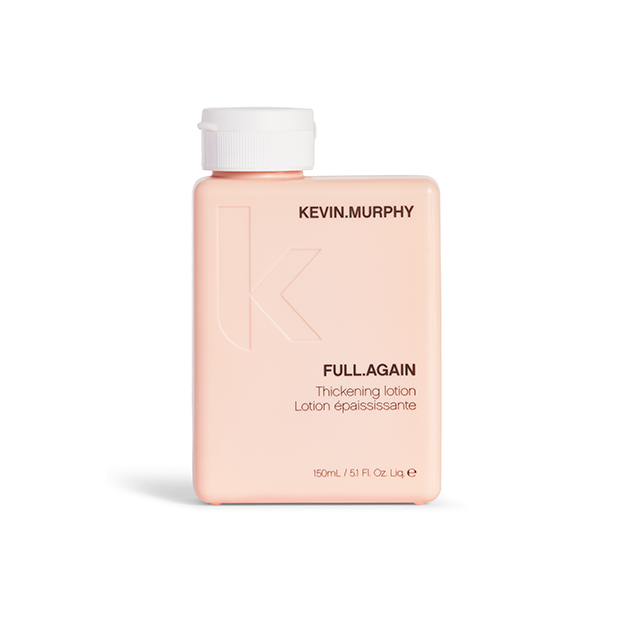 Revamp Your Hair Toolkit
It's come to the time of your salon day to style your hair! You've been pampering yourself all day, so don't stop now! Ditch your ordinary styling devices and spruce up your Hair Toolkit with some professional-quality tools. Treat yourself and your hair to the Sam Villa Signature Series Styling Brush that's made with a combination of nylon and boar bristle to distribute natural oils and gently detangle hair without pulling or breakage. Then, perfectly style your hair with Sam Villa Professional's Light Professional Ionic Blow Dryer and Signature Series Sleekr Straightening Iron to give your hair that salon-style finish!
Written By: Sahara