Hair & Makeup: Sherri Jessee
Photo: Brad Lovell
Post processing: Julia Kuzmenko
Model: Catherine Muldoon, Miss Virginia USA 2012
Shrug off the androgynous looks featured in past seasons and polish up your classic glam channeling the 1950s with glowing skin and RED LIPS.
What Shade?
By choosing the right color, you will ensure a successful smile. Candy-apple red suits fair complexions. For darker skin tones, you can always opt for shades with maroon or purple tones in it.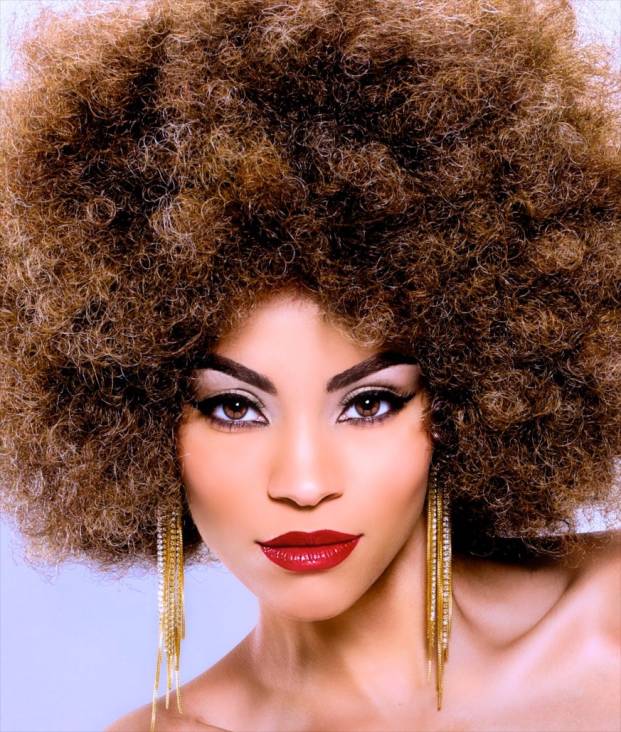 Hair & Makeup: Sherri Jessee
Photo: Nathan Mays
Model: Dominique Lee
For a fun and fantastic pout, I am loving orange red…as featured on gorgeous model Kat Torres on the COVER of the amazing FACEON Magazine! When doing makeup for shoots, I prefer professional palettes that allow me to specially mix all of my lip colors. For Kat's color Bold Orange lip I used the Ben Nye Rainbow Wheel and combined red and orange to create the color of choice.


Hair & Makeup: Sherri Jessee
Photo: Monica True
Model: Kat Torres
What formula?
Once you have selected your shade, you must also choose the formula that suits you. A matte lipstick is a great option if you want your lipstick to last longer. A glossy red lipstick will give you a modern look. You may also choose one of the new formulas of lipstick that condition while coloring like Armani Rouge Ectasy.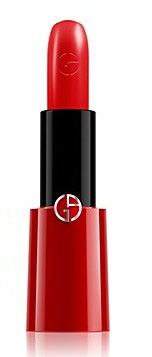 Great Beginnings
The key to wearing red lips is to ensure you apply it the correct way. Smooth surface. Use a sugar scrub to remove dead skin cells from the area.
Prime and correct. Tap on a small bit of concealer on and around your lips to create the perfect canvas. This will help draw attention to your lips and should blend with the natural tone of your skins.
Draw the perfect outline. Use a lip liner to artfully draw a perfect lip. This is the most crucial step in the process so take your time. Carefully create the shape you wish you were born with. Don't be afraid to go just outside your natural lip line. Then fill in the entire lip. Try my own Water Proof Gel Liner in Marachino.


Long wear lasts!
I always recommend using my own Superwear Lip Cream as a base to any great lip. It is available in many shades. For the fantastic red, choose Scandalous. Apply this with a lip brush to ensure a perfect pout. This will create a base that will last all and and through the night!


Top it off?
At this stage you can apply a light layer of lipstick. My personal favorite is Nars Red Lizzard. This is a great balanced red tone that looks great on all skin colors in a semi matte formula. Gently blot off excess once you have applied.


Get it on right!
The most important part of doing your lips is in the careful application. To perfect your pout it may be necessary to carefully draw outside of your natural lip-line to create a fuller shape that still looks natural.
Thanks for taking your time to read my blog. Please visit my website for more info. I would be honored for you to subscribe to the blog, and follow me on Facebook, Twitter and Instagram. Have a glamorous day!