While long hair is still very much on-trend, mid and short haircuts have been piquing everyone's interest as of late. With starlets like Zendaya and Hailey Bieber showcasing jaw-grazing bobs, it's only a matter of time before we start seeing more of this edgy length. If you're interested in making a change, we've got just the inspiration and products to get you there.
2023's Top Short Haircut Trends
Box Bob
The box bob is a blunt cut bob that usually lands anywhere between your chin and earlobes. The defining trait for this style comes from the heavy weight line that can give any hair type the appearance of thickness. To show off its best features, pair your box bob with a smoothing spray to safeguard against heat damage and create a shiny, smooth finish that really shows off the lines of your cut.
The latest release from Redken, this innovative aerosol frizz protectant sprays on with ease to enhance shine and fight frizz, leading to instantly smooth results. Spray Smooth guarantees 48 hours of frizz protection while cutting down on frizz and humidity for up to 24 hours. With an ultra-fine lightweight mist, it never weighs the hair down and is suitable for all hair types.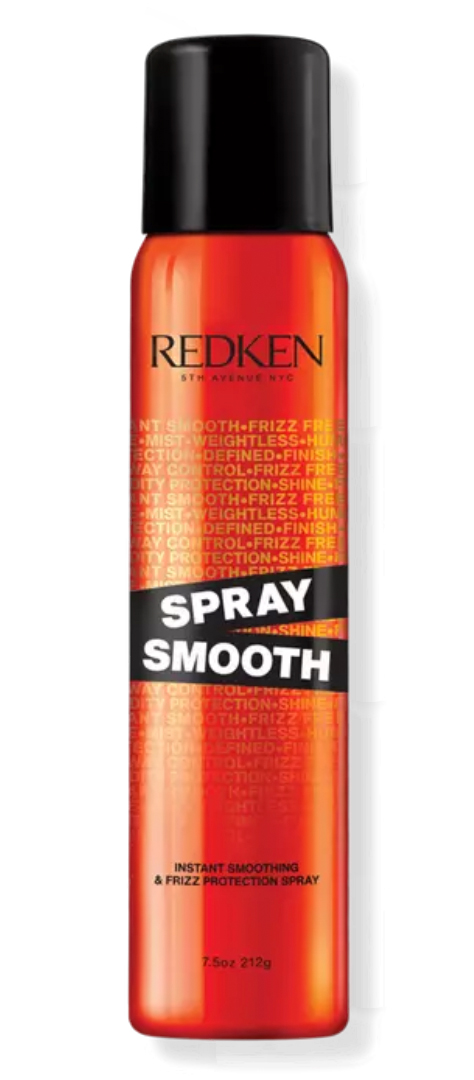 Wolf Cut Bob (Aka Chopped Bob)
As layering techniques become more tailored and textured, haircuts like the wolf cut are being modernized with new shorter lengths. The wolf cut bob, also known as the chopped bob, is a texturized cut with plenty of refined layers. It is slightly longer than a traditional bob and falls into the lob territory. A mix of smooth styling and added airy texture is essential to the finished style.
Prep hair with Spray Smooth and blow dry hair. Spray Smooth is activated by the heat of your blow dryer, flat iron, or curling iron, with polymers that will help tame all hair types — wavy, curly, or coily. Once hair is dry and your desired finish (waves, bends, or curls) is added, spritz with Spray Wax to deliver invisible texture and an airy feel.
Slicked-Back Bob
The slicked-back bob is defined by its length — usually hitting around the jawbone, and its finished style — a slicked-back finish that gives off the illusion of wet, shiny hair. The look is similar to the boy bob everyone fell in love with last season, with an even tighter cropped finish.
The slicked-back finish gives off the appearance of a wet look. To create the style, prep hair with Spray Smooth and use a directional blow dry to comb the hair back and behind the ears as you dry. This will help set the stage for a slicked-back appearance. And, thanks to humidity protection, you won't have to worry about frizz for up to 24 hours. If more control is needed, touch up your finish with a flat iron. The heat of your flat iron will activate Spray Smooth to encourage a smooth finish. Then, once the shape is created, spritz Shine Flash over the entire look to create a healthy shine.