From everyday looks to event styling, knowing how to add details to the hair can create interest and show off detail. Adding texture is one of the best ways to create on-trend looks. There are dozens of ways to create texture, volume, and movement. Wavers are probably the easiest and fastest way to go about it. Lindsey Olson, Sam Villa Ambassador @lindsey.marie.olson, demonstrates the difference between a single and a double waver as she creates glam waves two ways.
Single vs Double Waver
Regardless of which waver is used, Olson recommends the following:
Dry mousse with

Redken Root Lifter Volumizing Spray

to build volume (apply mousse, comb through and blow dry)
Spray each section with

Redken Thermal Spray 22

, comb through. Hair has to be smooth before compressing to get highly polished results.
The denser the hair, the smaller the section.
Count to 3 for each compression for consistency.
Use dry sectioning clips to section – they won't leave a mark
Cool hair thoroughly before breaking up and styling, this will make the waves last longer
To finish, use fingers for a looser Boho finish, a wide-tooth comb to push waves together and a

Sam Villa Artist Series Polishing Paddle Brush

for an ultra-smooth glam finish.
Finish with

Redken Shine Flash

for added gloss
Olson used Sam Villa Pro Results Double-Waver and Single-Waver irons for the demonstration, along with diagonal back sections to create a soft flow away from the face.
The Results:
Sam Villa Pro Results Double-Waver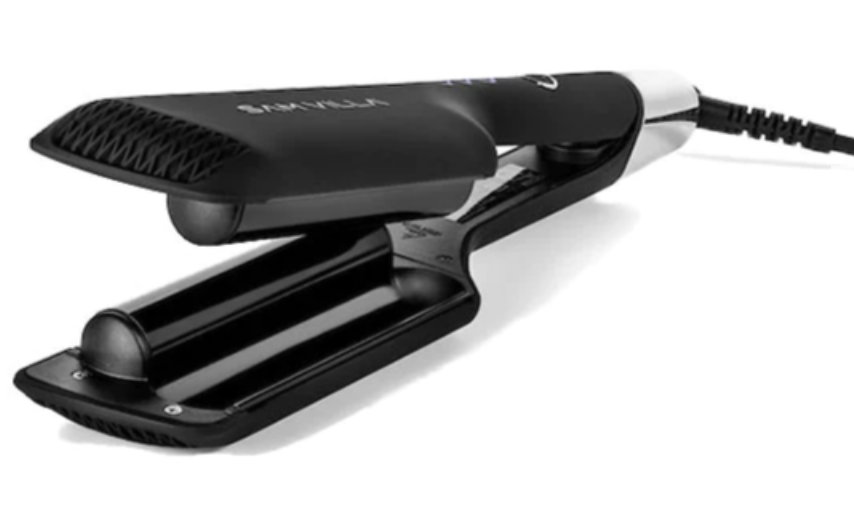 Double-Waver: 2 subtle rounded barrels
Result: Waves are soft and round, good for boho updos or soft braids, perfect for creating romantic soft texture and on natural curls to accentuate and define texture.
Sam Villa Pro Results Single-Waver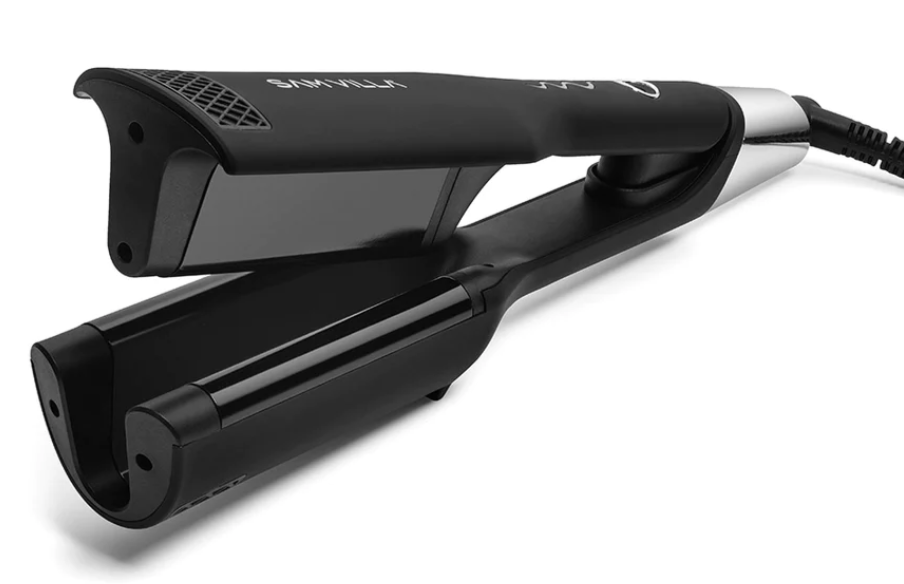 Single Waver: 1 deep narrow barrel
Result: A poppy wave with more intense ripples, the ultimate accordion glam wave with a lux feel. Makes more of an impact than the double waver and the perfect glam waves in far less time than a traditional set.
"If you do a lot of brides and updos, wavers will save you so much time. They're insanely faster than using a regular curling or flat iron, especially for making glam lux waves," says Olson. "And yes, they are different, so don't choose one over the other, trust me, you need both!"
For more tips, see Olson create effortless lived-in waves with a double waver and Marcel iron in just 10 minutes here.