The snatched braid has been seen all over TikTok and is the perfect updo for an event or everyday look. The style ensures your hair is out of your face with a sleek, sophisticated finish.
Sharing the secrets of how to get this look, Jada Jenkins, Sam Villa Ambassador, Mizani Artist and L'amour de Rose Salon Owner @jadajenkinsco says, "This look is not only accessible, it a great protective style for those with fragile textures. And it can be elevated by sleeking it out, sub sectioning it for longevity, and refining the hairline." Keep reading for her top tips, and Jenkins demonstrates how to achieve the look in just 10 minutes below.
Get The Look: The Snatched Braid
Sleek Braided Ponytail with Extensions
Apply a heat protectant and smooth hair with a

Sam Villa Signature Series Sleekr Professional Straightening Iron

.
Create three sections – side, back and side - and leave face framing whisps out. Sub sectioning helps smooth hair, make the ponytail last longer and prevents it from getting too tight. Apply edge control around hairline and base.
Use a tail comb to make a clean part and comb through hair to remove bumps and lumps. Secure back section into a ponytail. Switch to a

Sam Villa Artist Series Polishing Paddle Brush

(nylon and boar bristles) to polish one side and then secure it to the back ponytail with an elastic. Repeat on other side.
Finish with spray and freeze by applying low heat from a

Sam Villa Artist Series Professional Blow Dryer

to area.
Use Sleekr to add bend to face framing pieces for a softer hairline.
Add long extensions (with elastics fastened midway on the strands) by looping through the elastic on the back ponytail. Leave sub section of attached hair out, place on top of head for later.
Create a traditional three-strand plait, weaving extensions and natural hair together. If ends of natural hair stick out, tuck them under the extensions. For a longer length, add more extensions while braiding by hooking and splitting a section on pointer finger and adding to braid. Finish braiding until desired length. Borrow hair from longer lengths to make the ends even.
Take two pieces of hair from either side of the end of the braid and tie them in a knot wrap around and tie another knot to lock in the braid. Add hot water to seal further.
Take top section that was set aside and spray generously with hairspray. Smooth with a paddle brush and wrap around the base of ponytail (around elastic), spraying hair spray every couple of wraps for extra hold. Tuck ends in with a tail comb, spray again and freeze by applying low heat from a blow dryer to the area. No pins needed!
Embellish with accessories affixed on pins.
Shop The Look:
Sam Villa Signature Series Sleekr Professional Straightening Iron

Sam Villa Artist Series Polishing Paddle Brush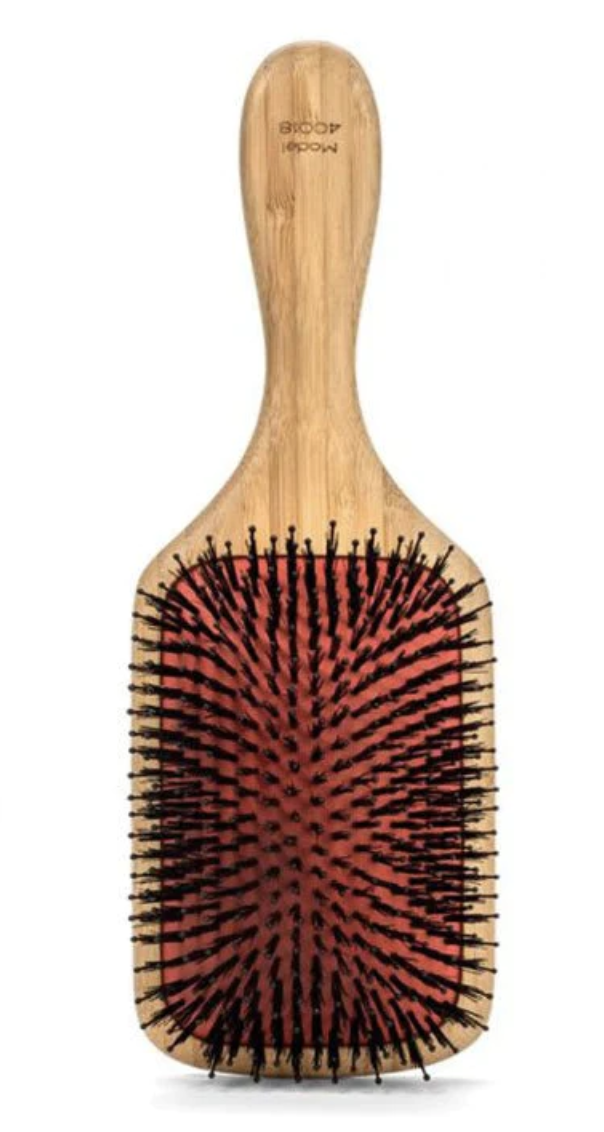 Sam Villa Artist Series Professional Blow Dryer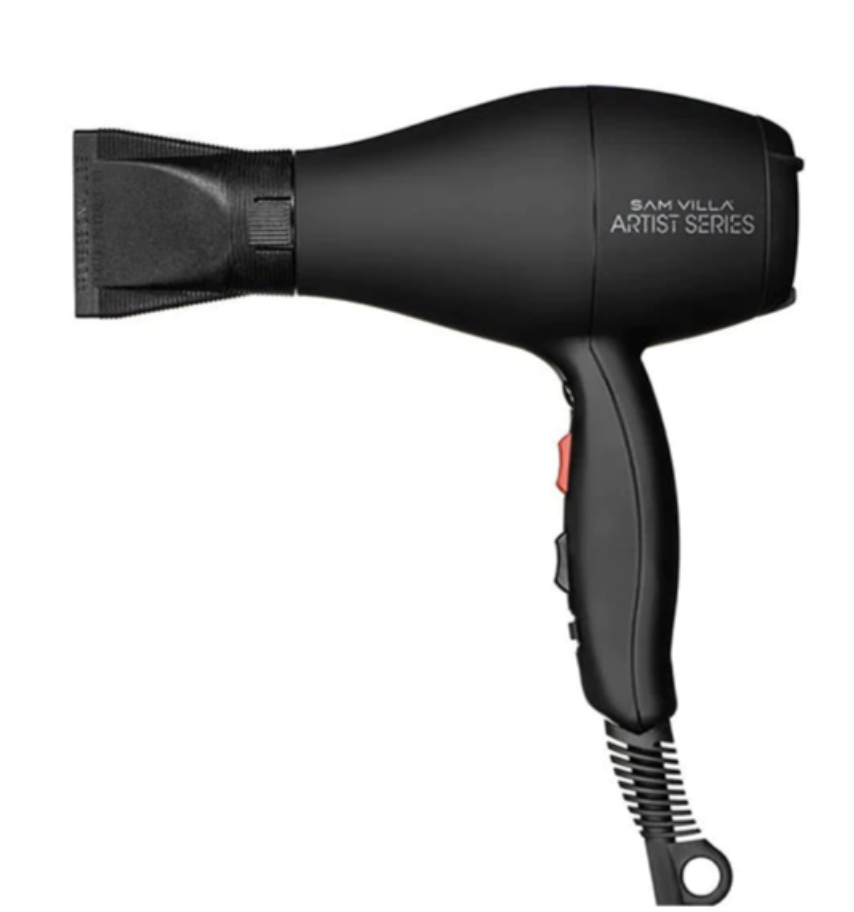 Image Courtesy of @jadajenkinsco