With countless years of experience as a professional hairstylist, Robin Bacon brings her knowledge and style to the industry. Her latest collection — EAST — is a study of color and shape in a finish that perfectly accentuates both through structure. She details for us the way in which she created the in-depth movement and silhouette of her images below. Keep reading to learn all about the concept as well as the creation.
---
Where did you draw your inspiration for the color/cut/style?
I was really drawn to the shapes I was seeing in Japanese and Korean street fashion and I wanted to really explore the silhouettes and textures I like as an artist. I used colour to create texture in my collection by placing it where I wanted the hair to pop.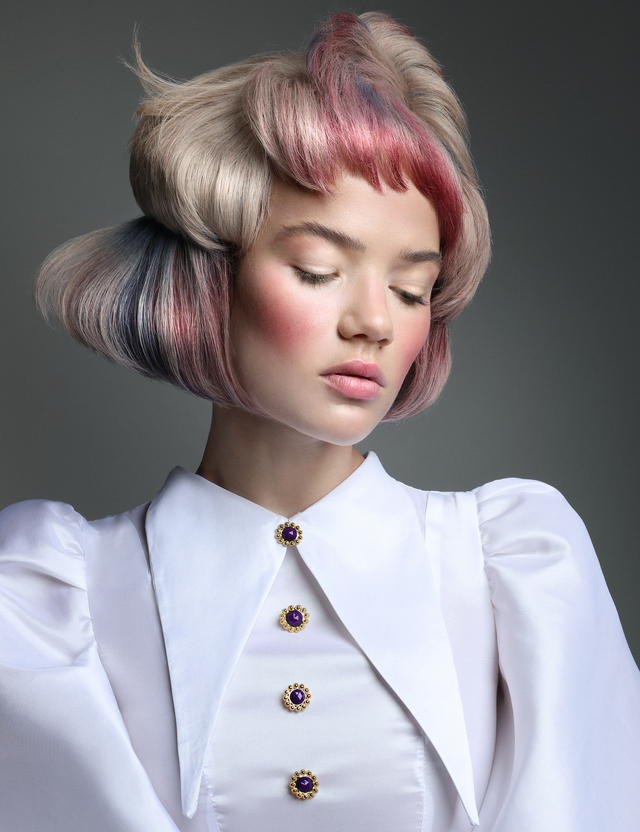 Are there any secrets you can share with us about how you got these fabulous looks?
I sew in my bobby pins (use a sewing movement with the pin rather than opening it up) to maintain big fluffy textures. I also use the force of the hairspray mist in the direction I want the hair to sit in (ie. if you want the hair to turn upward spray from underneath)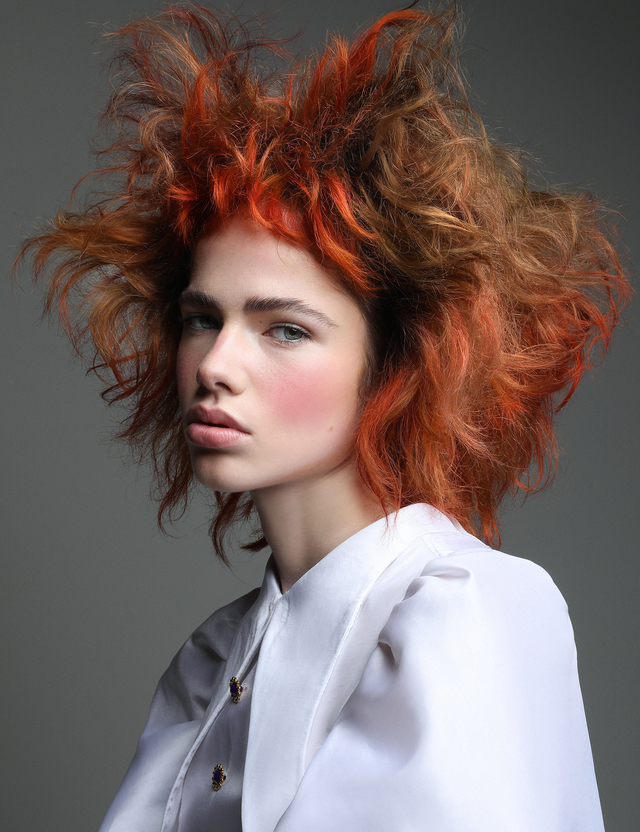 The volume and suspended movement are mesmerizing, was there anything, in particular, you used to do this?
I really let my inspiration carry me in this collection. Where I wanted to see specific hair movement; I treated those sections as their own haircut within the overall haircut to allow those sections to stand apart from the rest of the haircut. I think if you think about the shape you want to create before you start your haircut, you can achieve better results by then choosing a pattern that corresponds with the chosen shape. Mixing different cutting patterns within each haircut allowed me to create the shapes I did in my collection EAST.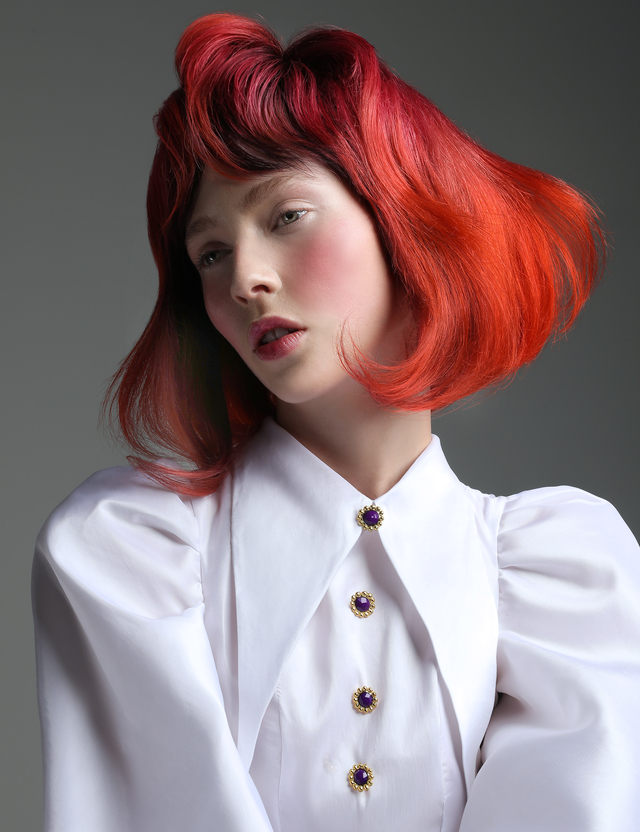 You played with a bit of texture within these pieces, did you know that this would be part of the final looks?
As I do more and more creative work, I have discovered that I love texture, movement and interesting silhouettes; and whether I try to or not texture always steps in. For this specific collection, I really allowed myself to explore the shapes and textures that make my eye happy. This is the last collection I will be shooting before I get married next year and have a NEW NAME! So a geeky part of me really wanted to give my authentic self to this collection when it came to cutting, colouring, and playing with textures.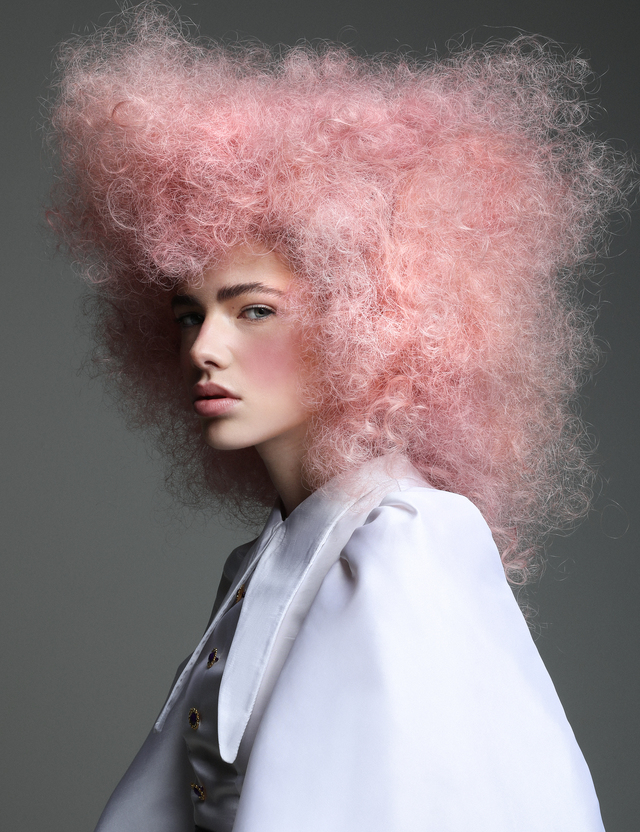 How did you decide upon colors for each of your models? Did their texture/finished style play a part in that?
I wanted my colours to really highlight and contour the cuts. Some of the textures came from layering the colour and seeing the dimension that was created. The texture and finish 100% was influenced by some of the colour and some of the cuts determined the colour placement in this collection.
Each model was selected based on their specific look. I wanted a cohesive look with makeup and wardrobe for EAST; letting the hair and model attitude speak in this series.