Sometimes when you're on set, you need to be able to take one look and make it last all day, or change it up into many different looks! While you don't usually have as much time or resources (sink), you'll need to get crafty when it comes to getting the job done! In this tutorial, Sherri Jessee shows us exactly how to get three distinct looks using a few key tricks. Follow along below to see her work her magic!
Look 1: For long-lasting curls and heat protection, spray each section with Redken Iron Shape 11 and curl on a 1 ¼" Ceramic Iron. Allow to cool, create a center part, and brush through with a soft bristle brush.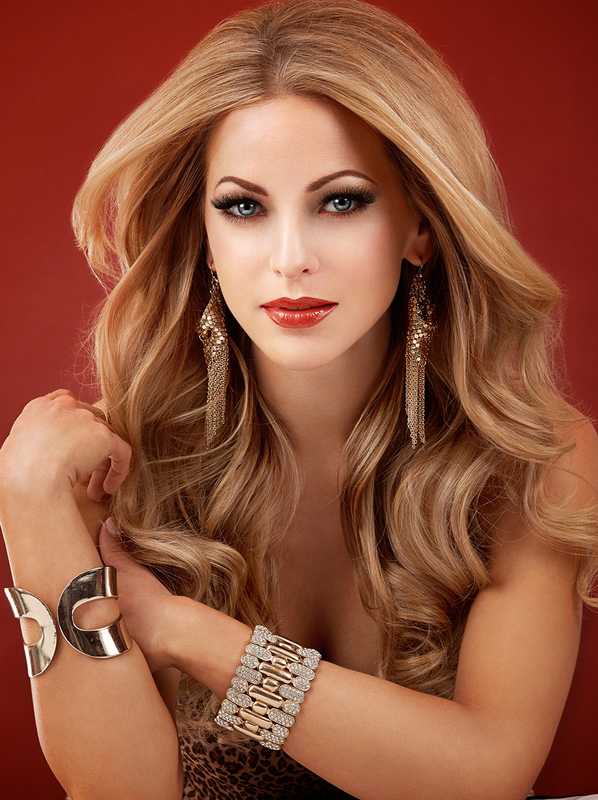 Look 2: Section off the top from temple to temple. Twist the bottom section back and secure with a large rubber coated chignon pin. Lightly tease the top section for height, arrange the curls and smooth the fringe.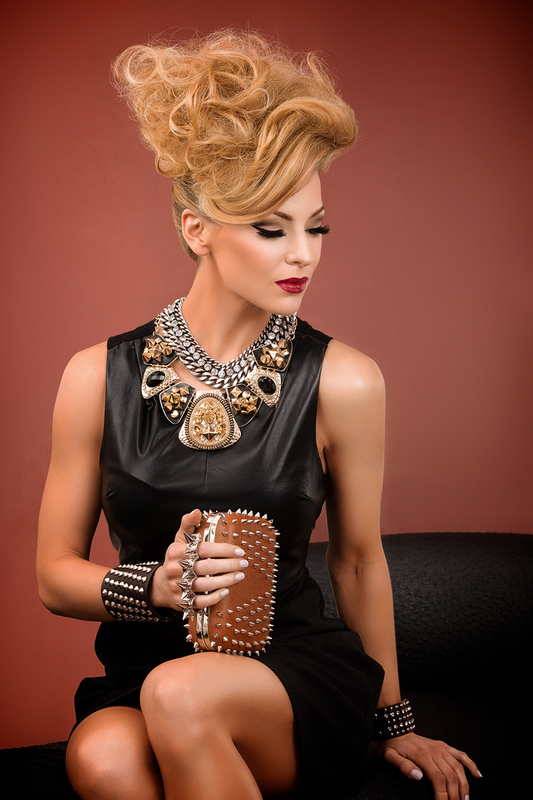 Look 3: Beginning at the bottom and working your way up, spray the roots with Oribe Texturizing Spray and softly back brush the hair for extreme volume.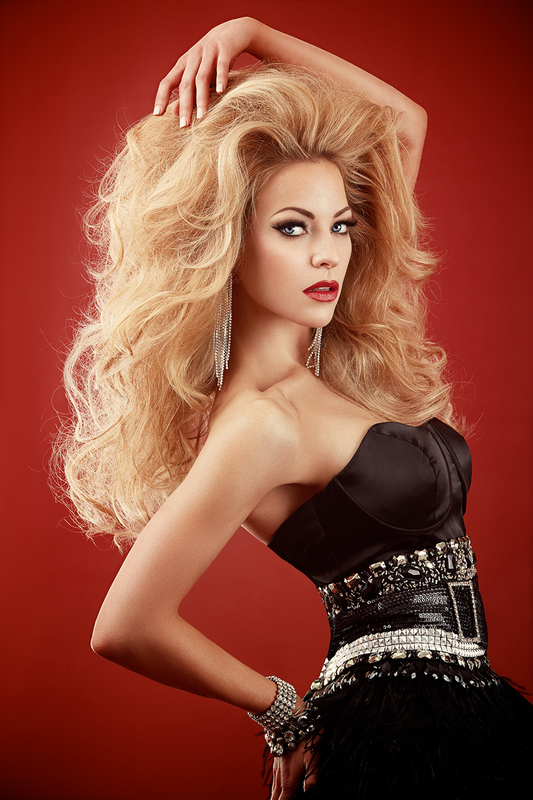 For even more hair inspiration whether on set or in the salon, be sure to stalk Sherri Jessee on Bangstyle and check out these articles!
Hair & Makeup: Sherri Jessee
Photography: Nathan Mays
Model: Miss Virginia USA 2013, Shannon MacAnally