As fashion weeks begin around the world, we start to see their styles take shape on the streets and in our news feeds. Whether your bestie's latest selfie is the inspiration or you've been watching Insta-stories of the world's most renowned designers, we're giving you the tips to spruce up your style just in time for Fall Fashion!
The Power Shoulder Is Back
80s Fashion trends have long been trending, but this season they're making a power play. Alongside the power shoulders you're noticing on runways a la Escada you'll start to see haircuts take on this powerful shape as well. The resurgence of the classic bob this season will carry its own weight in influence. Depending on your hair density, those with thicker textures may need to ask your stylist for a slight undercut. Use a round brush when you blow dry to keep ends tucked in, channeling your inner Anna Wintour.
Bring On Your Brightest Blonde
While they say you're not supposed to wear white after Labor Day, we are quite fond of "winter whites" and the shades indicative of platinum to pair with this trend. Whether you'll wear this color now or wait until spring, getting on a proper schedule with your stylist to achieve this shade is imperative. Want to keep your color cool? Pair with Keune's new Silver Savior Shampoo and Conditioner Duo. It is sure to rid hair of brash brass tones and moisturize hair to its most optimum level!
The No Part Part
Sticking to the ambiance of the 80s vibes, we have been absolutely in love with the lack of a part. Whether hair is up or down the slight comb back offers a free-spirited vibe to any look. To get the look, start off with naturally textured hair and using a wide-toothed comb, apply BLEND Gel and comb back effortlessly.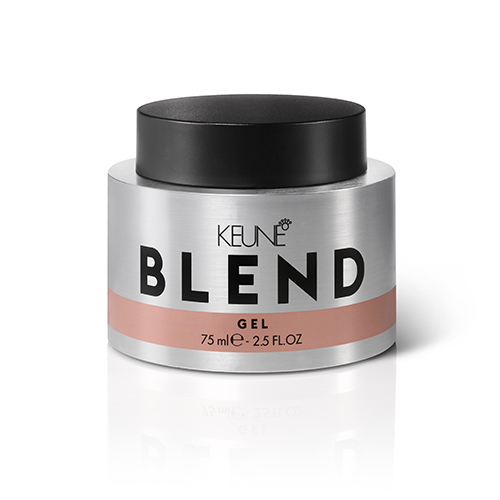 ---
Keune, for the salon professional since 1922.
To learn even more about their brilliant color, stunning styling, and trend inspiration be sure to stalk Keune on Bangstyle and follow them on Instagram, Facebook, Twitter, and Pinterest!